Share Thread:
12-19-2012, 08:09 AM
Zzeebb
Jr. Member


Posts: 203
Joined: Mar 2012
Mailday!
I've decided besides Julius Thomas I'm going to collect QB autos. I'm starting out with basically this year rookies and here's the newest ones.
I'm not sure if I posted these ones yet but, here's the rest of my qb autos. Maybe I'll get Lucky and pick up a Luck or RG3. Thanks for looking!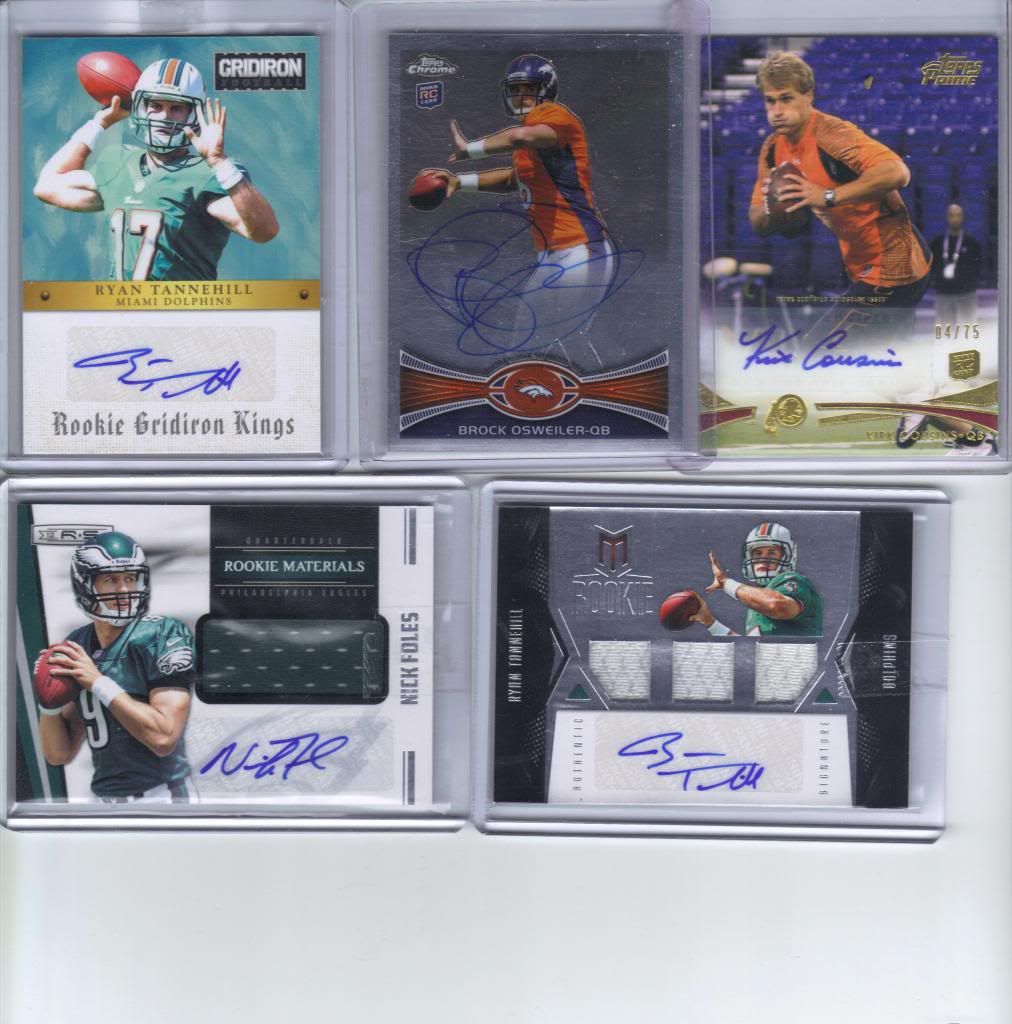 ---


I work 3rd shift, so it might take a day or two to get back to you. Trades usually don't get mailed out on Tuesdays-Thursdays. Thanks!
My Bucket
http://s1057.photobucket.com/albums/t389...r%20trade/
12-19-2012, 09:35 AM
nineof
Sr. Member


Posts: 7,880
Joined: Sep 2008
RE: Mailday!
Sweet stuff. Really like the Gridiron Kings Cousins auto card.
---
Currently collect: NON-SERIAL NUMBERED autos, Topps, and Topps Chrome cards of players in Bengals uniforms.
12-19-2012, 10:19 AM
mrdub
Member


Posts: 896
Joined: Feb 2010
RE: Mailday!
Osweilers auto is so either off or on for me, like it looks cool on the Momentum card, but looks like crap on the Chrome.. such a hit or miss, i dunno, im just ranting now.
---

User(s) browsing this thread: 1 Guest(s)