Share Thread:
New to Baseball Collecting
12-18-2012, 07:49 PM
New to Baseball Collecting
I have been an avid hockey card collector for a number of years but am going to try baseball this year. Can anyone giveme some advice on a product to start breaking? I do not want something low end but am also not looking to start with Exquisite. I guess I am looking for a Hobby Box that will provide a combo of rookies with game used and autograph hits. What do you guys feel is the best value out there?

Any advice would be appreciative.
Thanks

Mike
12-18-2012, 09:13 PM
RE: New to Baseball Collecting
2013 topps will have good mix
---
12-18-2012, 09:32 PM
aktlingit
Jr. Member


Posts: 419
Joined: Sep 2011
RE: New to Baseball Collecting
Depends on your personal likes too.
A lot of people like Triple Threads (a relatively high end product) but me personally I don't really care for the looks of it so I don't see myself buying boxes of it. I'll trade for a few cards of my PC guys from it of course.
Also depends on your definition of rookie hits. Bowman, Bowman Chrome, Bowman Draft all have potential, i.e. a lot of minor league prospects that may or may not pan out and may take a few years to do so. We don't get a lot of Stephen Strasburg / Bryce Harper / Mike Trouts that jump in that quickly and do that well - those guys are once a decade really.
Topps is your standard issue - would have called the core set "lower end" in the past but it appears some others have come out recently to take that part of the market so the core set now falls in the mid range IMHO. Topps Chrome, Topps Finest, Topps Tier One are all higher end products. One thing Topps core set typically has is a couple of autos / mem cards per box whereas a lot of the other products only have 1 auto / mem card per box.
Are you looking to prospect / potentially make money off quick turnarounds of cards? Or you looking to find a few players and teams you are gonna collect more of while enjoying the addiction of busting boxes and not really in it for the money per se? Me personally I'm a collector and don't really sell much of my stuff.
You might check out Sports Card Radio's list of reviews/previews to see samples of the various sets. They do a great job of indicating how many autos/mem cards per box, give some sample images, list out the variations and inserts, etc.
http://sportscardradio.com/index.php/pro...-a-reviews
And I apologize now for saying a lot but not necessarily answering your question lol
---
AKTlingit's Collections on Tumblr
12-18-2012, 09:38 PM
iconms
Sr. Member


Posts: 3,162
Joined: Jan 1999
RE: New to Baseball Collecting
Personally, I would say just go after singles you're interested in
---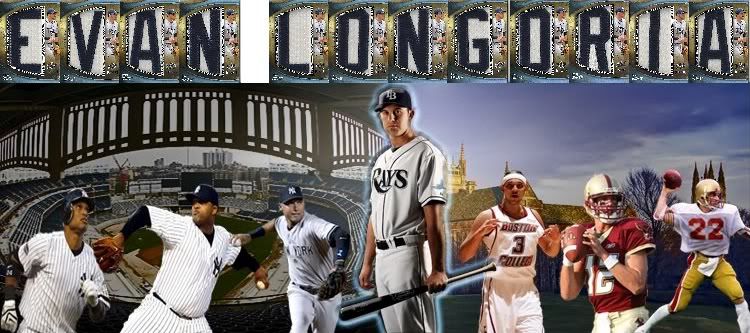 12-18-2012, 10:16 PM
(This post was last modified: 12-18-2012 10:17 PM by aprirr.)
aprirr
Member


Posts: 1,847
Joined: Aug 2012
RE: New to Baseball Collecting
I would say a Jumbo box of any of the 3 standard Topps series (1, 2, Update). 2 relic/game used and 1 auto per box and it won't break the bank.

And, there is 50 cards per pack!
---
Collecting Nolan Ryan, Robin Yount, HOF autos and Jonathan Lucroy in a Brewers uni

Nolan Ryan Collection : 2035 different
Lucroy Brewers Collection : 573/585 non 1/1's (98.0%) and 58 1/1's
HOF Auto Collection : 165/319 (51.7%)

http://s1280.photobucket.com/albums/a488/aprirr/
12-18-2012, 11:21 PM
RE: New to Baseball Collecting
Jumbo boxes of 2013 Topps, also A+G, Gypsy Queen, Finest, Topps Chrome are some good ones.
---


I collect Dirk Hayhurst.
Thank you jbel4331 for the banner!
12-19-2012, 12:41 AM
ja1091
Member


Posts: 549
Joined: Jul 2011
RE: New to Baseball Collecting
I would go with Bowman Chrome for the prospects, Ginter if you want a nice variety of stuff, or triple threads cause it's not too high end but it's not low end either...kind of hit or miss though like a lot of others. Some pretty cool other boxes which I like but are a few years old are artifacts and sweet spot signatures.
---

Collecting Robinson Cano, Eduardo Nunez, and Derek Jeter
Also making sigs
User(s) browsing this thread: 1 Guest(s)