Share Thread:
12-10-2012, 04:30 AM
Bntownfan
Jr. Member


Posts: 111
Joined: Dec 2012
Curious
Hello! Just thought I would introduce myself since I just joined the forums - I decided to get back into baseball (and football) card collecting this year. I missed everything about the hobby and its fans, so I am here. So backstory on my question (and forgive me if there is already a thread on this somewhere as I apologize) -
Decided to get back into collecting on a whim - was driving through KC some months back and a lcs caught my eye. Decided to stop in to see what cards these days looked like, and since i have never stopped being an avid fan of both baseball and football, decided to pick up the start of my collection again. Went with a box of bowman chrome 2011. Didn't do too terrible as the auto hit was the Matt Moore so decided to go back to the lcs. The owner and another customer were opening a pack of 2012 Topps Tribute - and the cards that came out of those were great looking, so I bought 2 packs. The first had a Hellickson auto redemption blue, and the second had a Mike Schmidt Inkable Auto Yellow Printing Plate 1/1 - I was pretty ecstatic - especially since I was new back into the hobby and was a pull from only the third thing I had bought.
I love the concept of the printing plates - but what are other peoples thoughts on them? Obviously for PC players, collectors are going to love them. But for other players - because of their nature - one color, etc, they usually aren't the most eye pleasing cards - as opposed to sharp color, patch auto's for example. So just curious! Thanks!
12-10-2012, 07:40 AM
RE: Curious
Personally I love them, especially if they are autographed. Its cool to say that you have a plate that actually made the cards. Plus its always nice to have a 1/1. Some collectors go for the full rainbow and get all four colors.
12-10-2012, 11:18 AM
RE: Curious
I like the concept of the plates. But I think not every product needs them out. Makes my collection that much more difficult to finish as since that plate might already be in another pc or just sitting on a shelve in an lcs
---
12-10-2012, 01:04 PM
jonathani
Member


Posts: 2,456
Joined: May 2003
RE: Curious
They are cool and another way for Topps to make money.
---
I appreciate Chicago players that begin competing with the city's sports organizations in whichever league they play and stay with their teams through their careers.
12-10-2012, 01:14 PM
7whodey
Member


Posts: 790
Joined: Oct 1999
RE: Curious
Yes, they are cool. And is making money a bad thing?
(12-10-2012 01:04 PM)

jonathani Wrote: They are cool and another way for Topps to make money.
---
Always trading for Barry Larkin. Currently have 1869 different out of 3875 total cards.

Will trade for other Cincinnati Reds and Cincinnati Bengals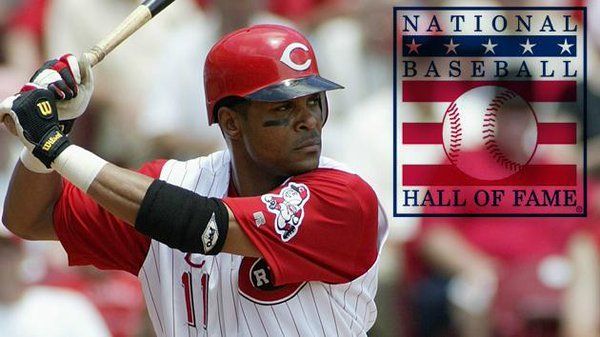 12-10-2012, 05:20 PM
(This post was last modified: 12-10-2012 05:21 PM by Murzcoach.)
Murzcoach
Jr. Member


Posts: 336
Joined: Jul 2012
RE: Curious
I'm recently back to collecting as well. The first time I saw a printing plate I thought it was the coolest insert idea I've seen since the 90's when I stopped collecting. Yeah they are ugly, but there's only 1 and you own it! Like others have stated; the idea of having the actual plate that printed all the cards from that set is really cool, it's like having a piece of history. I guess thats why I like GU (Game Used) cards as well.
---

**Looking for Kris Medlen cards, willing to trade/buy**
12-12-2012, 07:37 PM
RE: Curious
Wow! Awesome pulls! Personally I like printing plates.
---


I collect Dirk Hayhurst.
Thank you jbel4331 for the banner!
User(s) browsing this thread: 1 Guest(s)