Share Thread:
Can you at least comment on the slow website!
12-12-2012, 08:09 PM
RE: Can you at least comment on the slow website!
im sure its going to go unnoticed. look at how many great members we have lost over the past 5 years (tons on the basketball board) and beckett hasnt done anything to get them back. im lucky to make 5 trades in a month.
---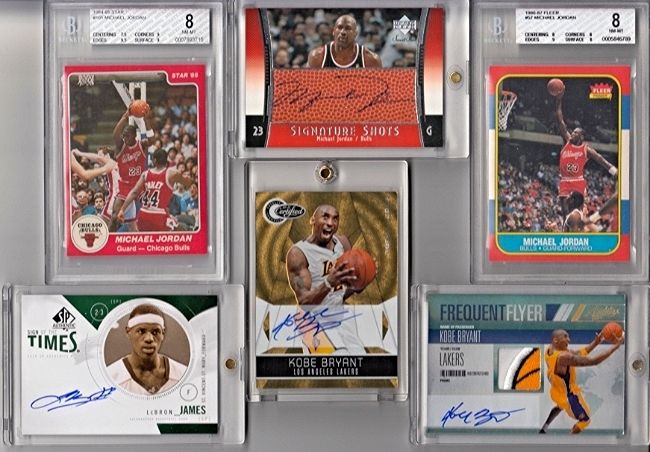 12-13-2012, 03:06 PM
(This post was last modified: 12-13-2012 03:20 PM by phillies816.)
RE: Can you at least comment on the slow website!
I have 11 days left on my OPG and will not be renewing. I have just signed up for another trade site and will be starting over again as a newbie there but it will be well worth it to avoid the aggravation of wait times just to load pages in trades, forums, profiles....Hopefully Beckett gets something figured out and gets this site fixed because when working properly it can be great IMO. If they get the site where it should be I will come back, but until then they won't get another dime from me.
12-17-2012, 06:16 AM
(This post was last modified: 12-17-2012 09:20 AM by wtsjr.)
RE: Can you at least comment on the slow website!
The "slower than evolution" Beckett web page response times is agonizing and it is a shame because they could have a much better product.
It is my understanding that Beckett is owned by a little known company Apprise Media, which in turn is slapped around by hedge funds, notably, Spectrum. Hedge funds have no interest in improving "plant and equipment" rather, their focus is on reducing expenses.
Since we live in the era of video game domination for hobby dollars, I sadly believe that the gears of improvement for Beckett will turn very slowly.
Yet, for now, I am going to stay and I hope that long time members don't continue to leave as they are the backbone of this community.

FROM MODERATOR: Beckett is no longer owned by Apprise Media and hasn't been for three of four years. They are privately owned at this point. I have shared your concerns and will see what I can find out.
---
Always looking for Al Kaline cards - Mr. Tiger!
12-17-2012, 09:28 AM
wtsjr
Administrator, Jedi Master


Posts: 985
Joined: Jan 1997
RE: Can you at least comment on the slow website!
Thank you for posting your concerns!

I can tell you that some of the speed issues you are experiencing are due to the increased load that Organize is putting on our servers, and we have enacted a plan to help with this issue.

Our lead developer will be working on a few Organize related projects, including one to improve the indexing of Organize (which will lead to faster searches in Organize). In addition, we will be freeing up some load on the Organize server to help with these speed issues.

Once both projects are completed, we will do our analysis again and see what additional improvements can be made. We appreciate your business and hope you have a great holiday season!

Thanks, Bill S.
---
Bill S.
"32-years in the Hobby"
Collector of all "Sutherland" cards!
User(s) browsing this thread: 1 Guest(s)