Share Thread:
why do we love our hobby?
12-07-2012, 07:10 PM
why do we love our hobby?
When I have people come over I am always excited to show off my collection and I get a slew of questions: What makes this little thing so valuable, can you look at my collection sometime, why do you collect little pieces of cardboard with pictures on them? I always enjoy talking about my collection, so I don't mind explaining things to them. As far as looking at other people's collections it is always a huge box of cards from the 80's and 90's that are damaged and probably more valuable in a burn pit than an actual collection. I always look though because I have the hope of finding a great card in their box. So far no luck though.

The main question though, why do I collect cards? I have thought about it a lot recently for some reason. Is it the thrill? Am I addicted? To some extent yeah I am addicted and there is always the thrill of the big hit. But for me, I look at it as possibly getting a piece of baseball history. I can only imagine the feeling of getting a Babe Ruth cut auto, a piece of jersey from Lou Gherig, a bat card from Honus Wagner, the list goes on. I doubt I will ever get tired of collecting because I don't think that I will ever have a perfect collection. The day that I get every card I ever dreamed of owning will be the day I quit collecting. And on that day they will just create more that I have to have. Thanks for reading my little rant.
12-07-2012, 08:11 PM
ja1091
Member


Posts: 549
Joined: Jul 2011
RE: why do we love our hobby?
Good question. The reason I started collecting was because my dad had a really good friend who owned a card shop. It was about 30 minutes away from our house but right by his job. Once in a while, he would take me down there and I would buy some packs of cards. The owner would always give me great deals. My dad was never really into sports, except soccer, because he's European, but he never collected any type of cards. Good thing his really close friend had a shop because I might not be a collector. I never used to buy boxes because I never even knew about them, I just bought packs from him with the allowance. I would always dream of pulling a jersey card or a bat card and eventually I got one and it was practically the most exciting day of my life. It was an Upper Deck Mo Vaughn jersey card...my first jersey card ever, I still remember that! I did take a long break and stopped collecting for a while, don't know why but I did. Just got back into it a few years ago and I've been buying boxes and singles and can't stop! It is like an addiction. I have slowed down on buying boxes a lot because it saves a lot of money. I realized I will never get the huge hit. 2 years ago I would probably have bought at least 2 boxes of 5 Star, I have not bought one so far and will not.

The reason I collect though is for the thrill. I will buy a box once in a while and disappoint myself lol but I mainly buy singles now. I guess I just love looking at the cards and autos and patches of my favorite players. Sort of makes me a little happy. I will continue to collect just like you. I might stop for a little when money gets really tight but I don't think I can quit forever. It's in my nature.
---

Collecting Robinson Cano, Eduardo Nunez, and Derek Jeter
Also making sigs
12-07-2012, 09:29 PM
RE: why do we love our hobby?
I collect because it gets me closer to the game. It makes me feel like I'm investing into my favorite teams or players, causing me to become a deeper fan. It really has taught me a lot about the process of becoming a major leaguer and how hard it can be. I've really enjoyed prospecting my favorite teams. More than anything I've made some great friends at my LCS and it's been extremely fun to trade and share our collections. The same goes for Beckett. It's been a treat to meet people from all over the country, admire their collections and trade with them.
---


https://sportscardalbum.com/u/jomo311#!page=5
12-07-2012, 11:48 PM
RE: why do we love our hobby?
I collect because it gives me a connection to the past, present, and future of the sports I love to play and watch.
---


I collect Dirk Hayhurst.
Thank you jbel4331 for the banner!
12-08-2012, 09:19 AM
niener82
Member


Posts: 1,354
Joined: Jan 2004
RE: why do we love our hobby?
The reason why we collect cards,You can't collect little dolls teeth!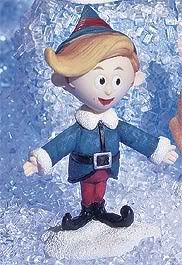 ---


Looking for 2012 & 2013 Topps inserts and sp's

My bucket
12-08-2012, 09:26 AM
RE: why do we love our hobby?
I do collect for the love of the game and it's history. When I open a box of cards it makes me feels and act like a kid. I have been collecting for 25 years and is still the same feeling or more since the first day I started. It can be the thrill of getting a card, the satisfaction of finishing a set, the search of a card, trading cards with people. There are so many reasons why I enjoy this great hobby.
12-08-2012, 02:36 PM
Blury1
Jr. Member


Posts: 377
Joined: Dec 2011
RE: why do we love our hobby?
It's almost like going to the casino and gambling but you always end up with something it's always A rudh opening that pack just wondering what's inside like a Christmas present
---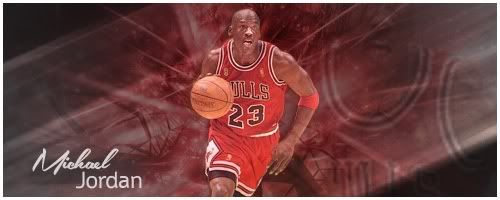 12-08-2012, 06:21 PM
RE: why do we love our hobby?
It is kinda like a Christmas present, Blury1.
---


I collect Dirk Hayhurst.
Thank you jbel4331 for the banner!
User(s) browsing this thread: 1 Guest(s)