Share Thread:
Hanson traded to Angels WTF???
12-01-2012, 12:34 AM
jdetter23
Sr. Member


Posts: 4,251
Joined: Apr 2011
RE: Hanson traded to Angels WTF???
As a Braves fan I am only kind of surprised about this. Ive seen his named mentioned before as possibly leaving in a trade. I wish him nothing but the best in LA. I do think something is wrong with him. Once he hurt his shoulder his velo really dropped off and so he couldnt overpower people anymore. The year he came up he sat in the mid to upper 90's. This past season his fastball sat at 89-90 and hes only 26(Could be his unorthodox delivery). Big red was one of my favorite players but this makes room for Teheran!! or Delgado lol.
---
http://sportscardalbum.com/u/jdetter23
12-01-2012, 01:47 AM
juda7
Member


Posts: 972
Joined: May 2004
RE: Hanson traded to Angels WTF???
Another good addition for next season.
---
[quote='phoenixrising34']


The silence from site staff on the boards regarding this issue is, deafening...
12-01-2012, 09:45 AM
Haze28
Member


Posts: 2,492
Joined: Jan 2012
RE: Hanson traded to Angels WTF???
I was shocked at how lopsided this trade was. I'm sure Atlanta could have squeezed a little more than Walden out of the Angels. My only hope is that Walden will flourish in ATL, I have a ton of his stuff that I'm just sitting on because it's worthless right now lol.
---
12-01-2012, 03:15 PM
zeprock
Sr. Member


Posts: 2,830
Joined: Jan 2003
RE: Hanson traded to Angels WTF???
(11-30-2012 04:43 PM)

prymetyme1035 Wrote: this trade sucks i hate it but i will still collect Hanson cards he is my favorite player in baseball
I thought of you when I read this too. It sucks to have your favorite player traded. I went through this in 2004 when the Sox traded Nomar. However a couple of Nomar injuries later and a World Series for the Sox sure helped ease the pain.
---
I collect Hall of Fame baseball player cards and cards of current and retired superstars.





My Huge Wantlist: http://www.zeprock.com/WantList.html
12-02-2012, 11:17 PM
iconms
Sr. Member


Posts: 3,162
Joined: Jan 1999
RE: Hanson traded to Angels WTF???
I guess the trade makes sense for the Braves in the sense that they have excess pitching and can give a shot to one of the younger guys BUT shouldn't a young SP like Hanson bring back more in a trade than just a reliever???
---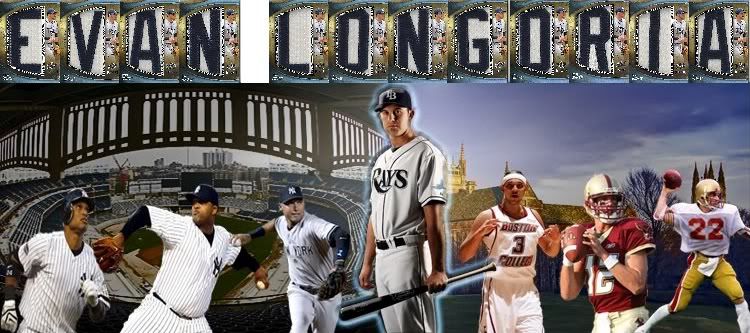 12-03-2012, 12:14 AM
iamralpho
Sr. Member


Posts: 4,033
Joined: Nov 2008
RE: Hanson traded to Angels WTF???
Tommy Hanson's is a mess, he was gonna be non tendered possibly. Them getting a 25 year old stud reliever for a guy who's arm is an absolute disaster is a great get for the Braves and they save money.

Unless Hanson has surgery and is able to recover, his days of being good/very good pitcher are over.

The Braves bullpen is now lock down amazing
---
If you are going to ship in a plain white envelope, please let me know before shipping unless agreed upon beforehand.

If you do not have more than 25 trades, you are sending first! Or else,
sorry!
User(s) browsing this thread: 1 Guest(s)