Share Thread:
11-30-2012, 09:12 AM
(This post was last modified: 11-30-2012 09:29 AM by mq13.)
mq13
Member


Posts: 2,277
Joined: Sep 1999
Black Friday Purchase
I bought 4 boxes of 2011-12 ITG BTP mainly looking to get the Redemption points & finish a few insert sets. I am still needing 30 Points for a redemption. All are for trade except where noted. Onto the breaks;
Box #4 - Not a good one, the only saving grace was the Giacomin Auto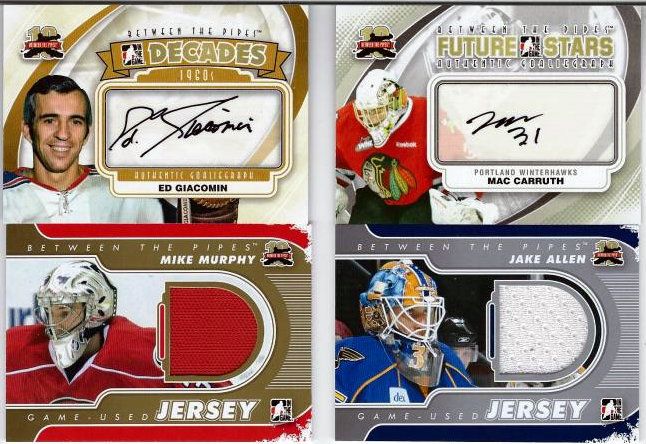 Box #1 - Nice box, the Luongo is busting out and my fav out of this is the Kolzig.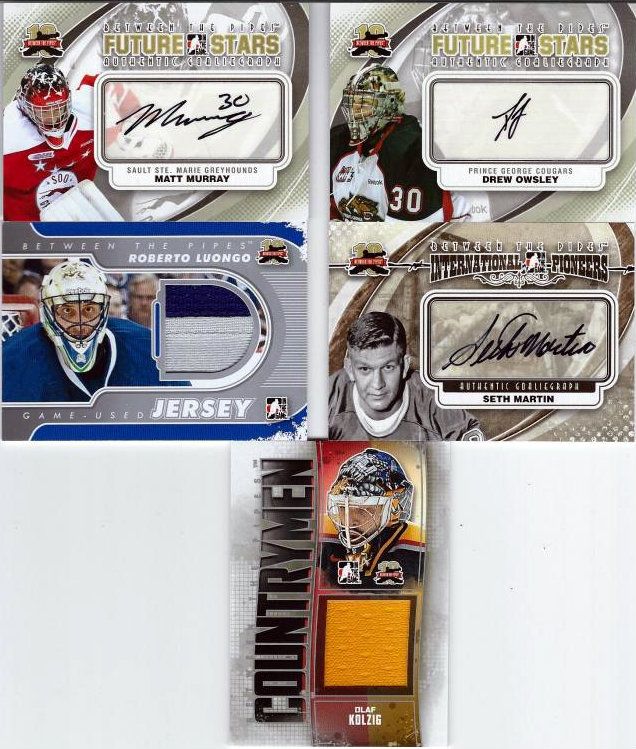 Box #3 - Very nice box, the Stefan is not for trade. I pulled a PC card which is my #2 card.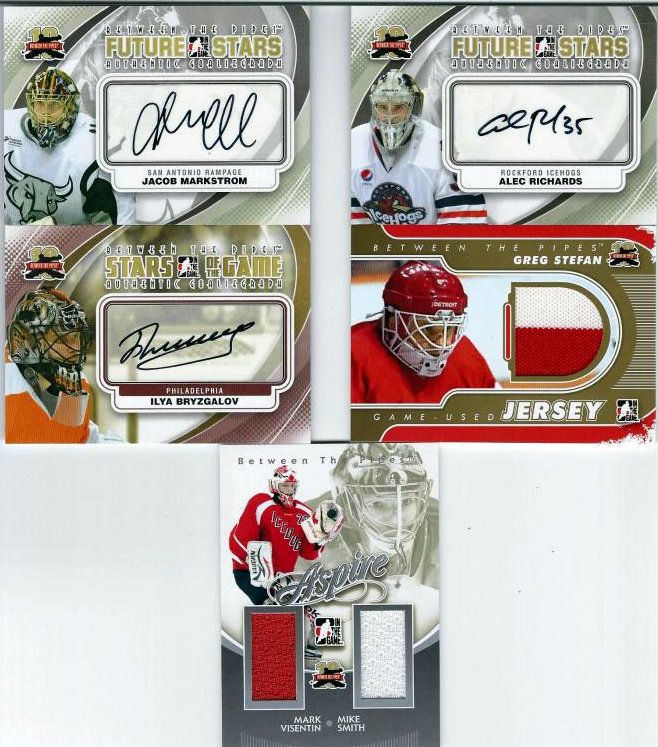 Box #2 - This is a Randi box and you will see why. This box yielded the best pull of the 4 boxes.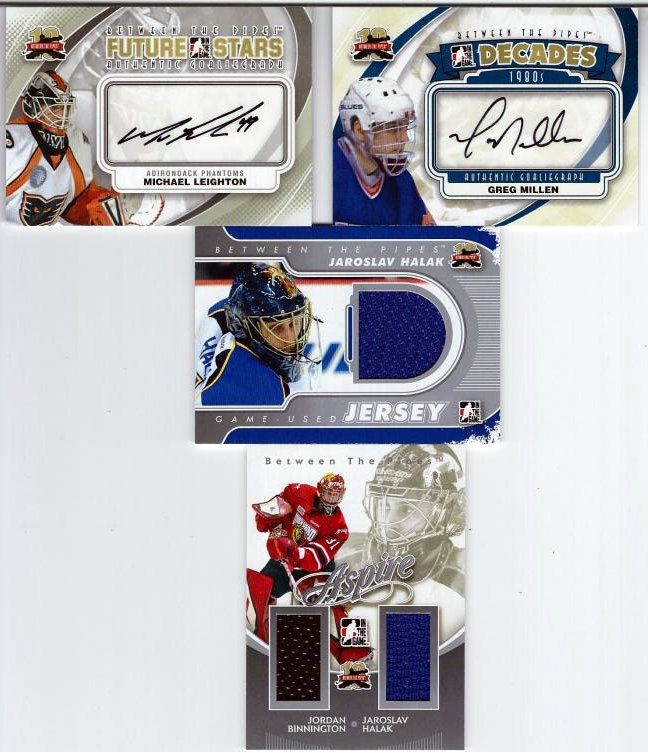 Now for my 2 best pulls which are not for trade.
From box #3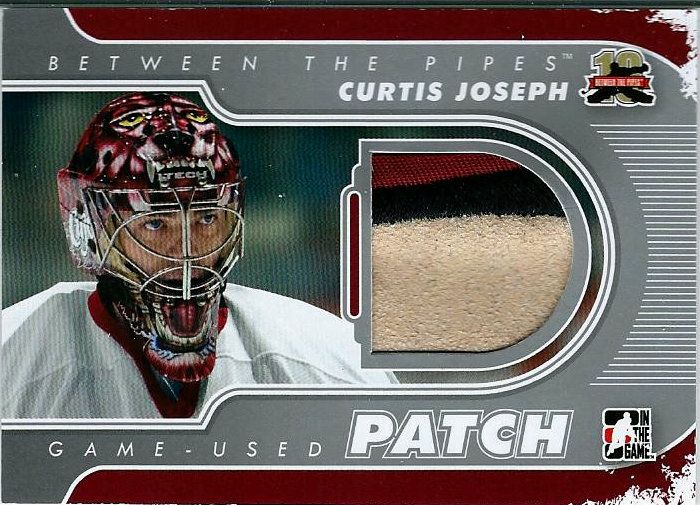 And from Box #2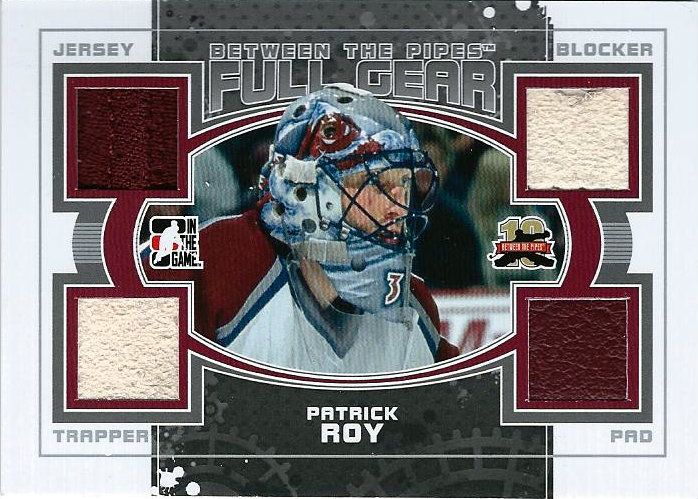 I have had a run of Roy's lately. Can't complain about that!!!
---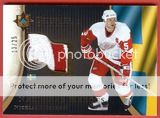 Collecting; Flyers-Red Wings-Brodeur-Cujo-Hasek-Shanahan, 04-05 Franchises Memorabilia
11-30-2012, 07:05 PM
RE: Black Friday Purchase
Christmas is almost here and I know a Patrick Roy collector who thinks that Roy card is beautiful
---



PC's
Patrick Roy PC 966/7,265 = 13.30% Complete
Brandon Yip PC 101/183 = 55.19% Complete
Nick Palmieri 93/150 = 62.00% Complete

Unique Avs Cards = 1303
Unique Nordiques Cards = 1054
12-01-2012, 07:54 AM
mswatson
Member


Posts: 869
Joined: May 2009
RE: Black Friday Purchase
Nice pulls, love the Kolzig also!!
---
Building sets, and collecting Alex Ovechkin, Calle Johansson,
Craig Laughlin and Braden Holtby
12-01-2012, 05:08 PM
RE: Black Friday Purchase
great looking stuff Mark. I love the Roy and CuJo
---


Bucket: https://www.flickr.com/photos/123198232@N04/albums


"ONLY TRADER ALBUMS ARE AVAILABLE"
12-01-2012, 05:29 PM
RE: Black Friday Purchase
Sweet roy
---


STAN MIKITA CUP FOUNDATIONS
MATT SMABY CUP PRINTING PLATES

BUCKET LINK
12-01-2012, 09:05 PM
rayeates
Moderator


Posts: 6,607
Joined: Mar 2010
RE: Black Friday Purchase
Dear frig, Mark! Some very sweet hits there, and the Roy is not bad either!
Congrats on the awesome cards!
Randi
12-05-2012, 05:16 PM
bonnev659
Sr. Member


Posts: 9,099
Joined: May 1997
RE: Black Friday Purchase
sweet Roy!!

did you contact SNobles if you going ot move the Roy? if he needs it
---
using tracking numbers (all US and some Can)
User(s) browsing this thread: 1 Guest(s)