Share Thread:
11-27-2012, 10:27 PM
Baseball card wives
I like to think that I have one of the coolest wives out there. Not only does she tolerate my addiction to cards, but she has learned to have fun with me when I bust open a box. The best thing happened recently when her uncle came to visit and he asked about my collection. She was able to talk about every card that I have and how important they were to me. It was pretty amazing to hear her talk about the hobby like that. I think I might have to buy her her own box soon. Do you guys have any cool wife stories or are you a cool wife?
11-28-2012, 12:01 AM
elfeo013
Member


Posts: 697
Joined: Aug 2011
RE: Baseball card wives
yea... and I quote... "it's just a freakin piece of cardboard with an illegible signature and pieces of a bat/shirt that you will never know were really used by him [referring to the player]!!!!" that's her favorite phrase :/ lol
---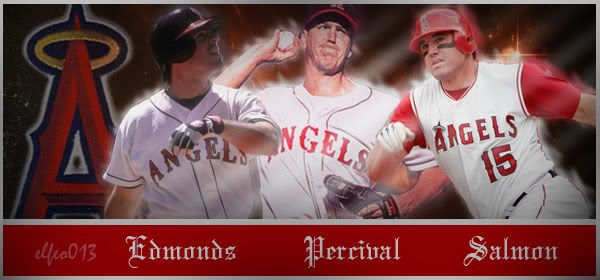 11-28-2012, 12:05 AM
RE: Baseball card wives
I don't have a wife, thus no story, but your wife is surely awesome. Congrats!
---


I collect Dirk Hayhurst.
Thank you jbel4331 for the banner!
11-28-2012, 12:58 AM
kdubya8
New Member


Posts: 51
Joined: Oct 2004
RE: Baseball card wives
My wife is a big Yankees fan, likes busting packs and has a nice collection of Yankees autos.

Back in '07 we opened a few boxes of Topps Traded. She was looking for Joba rookies. She opened a pack and pulled the Elsbury SP. I saw it and said "That's like a $100 card." She could have cared less, her only comment was "You can have it, he's a Red Sox player" and tossed it to me.

She may like cards but her commitment to the Yanks trumps all!
---
11-28-2012, 02:09 AM
Neifert
Member


Posts: 1,997
Joined: Sep 2012
RE: Baseball card wives
Wish i could say my wife likes to talk about the hobby. As i write this i can see her eyes rolling. She doesn't mind me collecting but would rather alphabetize the pantry then listen to me talk about a nice pull or getting a PC in the mail. "Another bubble mailer, GEEZ"
11-28-2012, 02:23 AM
magneto2
Sr. Member


Posts: 2,877
Joined: May 2002
RE: Baseball card wives
+1 on pantry albetizing. Its funny my wife busted a couple box's with me before my son was born and we both pulled a Tim Lincecum auto! Hers was the short printed version!
11-28-2012, 08:28 AM
zeprock
Sr. Member


Posts: 2,808
Joined: Jan 2003
RE: Baseball card wives
My wife of 16 years tolerates my collecting at best. She is very concerned that when I pass she will be left with thousands of dollars worth of cardboard that she won't know what to do with. Every time I show her a pricey card and tell her what it's value is, she lets me know what else I could have for that amount of money. My Mantle card would pay off the truck. My Mays card would pay for a tropical vacation. My Bonds game-used would get us a new tv. My Clemente rookie would replace the sofa and my Koufax rookie would cover the property taxes. Not fun discussions.
---
I collect Hall of Fame baseball player cards and cards of current and retired superstars.





My Huge Wantlist: http://www.zeprock.com/WantList.html
11-28-2012, 10:58 AM
Cashbail
Jr. Member


Posts: 152
Joined: May 2012
RE: Baseball card wives
I have a cool boyfriend who is happy I collect baseball cards instead of purses or shoes.
---
Looking for numbered inserts of Manny, Nomar, Pedro and Mo Vaughn (Thanks jbel4331)

11-28-2012, 11:30 AM
RE: Baseball card wives
My wife isn't into sports and has no clue about my card collection other than what she hears me say and to be honest I prefer it be that way..
---
11-28-2012, 11:51 AM
RE: Baseball card wives
My wife hates my card collecting, many a conversation about what we can spend the money on instead, but she tolerates it becauses she knows i enjoy it. She even will bring my home a blaster box every so often.
---

User(s) browsing this thread: 1 Guest(s)