Share Thread:
11-14-2012, 08:35 PM
(This post was last modified: 11-14-2012 08:37 PM by themouth247.)
1 box Certified
The past two years I have never been lucky or really pleased with this product. I am happy to say my luck changed.
All cards FT except NYR cards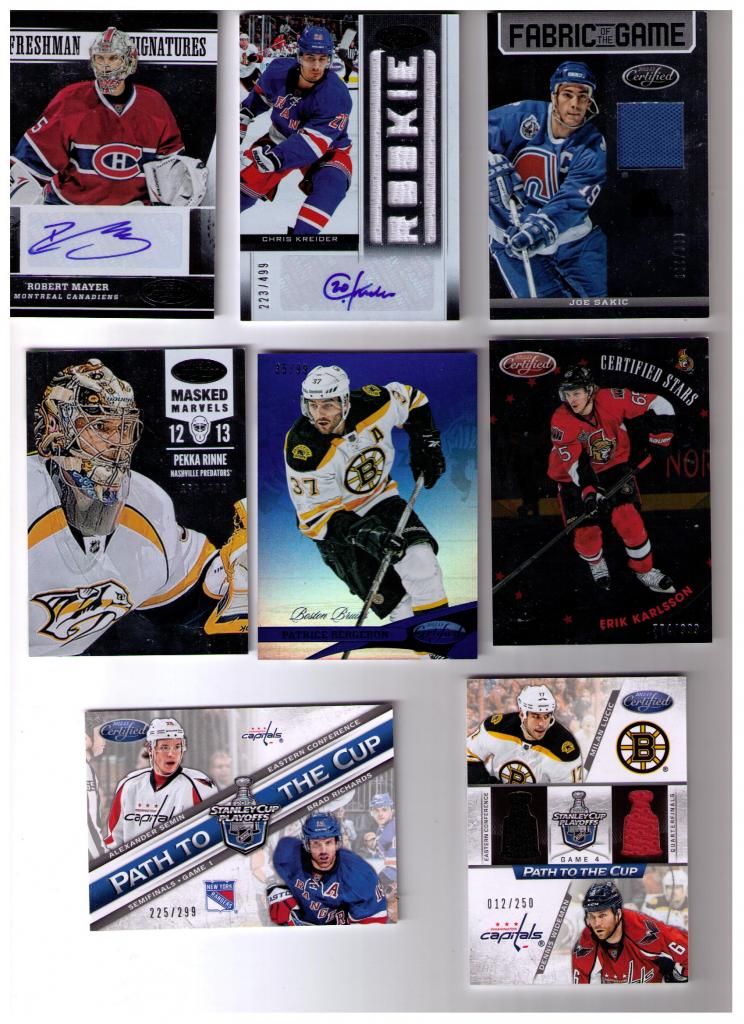 ---
Colllecting ONLY current Rangers for the most part with particular focus on Jimmy Vesey, JT Miller, Pavel Buchnevich, Brady Skjei. Anthony Deangelo, Lias Andersson & Filip Chytil
11-15-2012, 06:41 AM
rayeates
Moderator


Posts: 6,612
Joined: Mar 2010
RE: 1 box Certified
Very nice break! Congrats on the awesome PC hits!

Randi
11-15-2012, 04:57 PM
RE: 1 box Certified
Nice hits
---


STAN MIKITA CUP FOUNDATIONS
MATT SMABY CUP PRINTING PLATES

BUCKET LINK
11-15-2012, 06:01 PM
RE: 1 box Certified
Awesome hit on the Kreider. I loved certified the first year, last year it was kinda blahhh and this year I think it needs a bit more foil. These cards are not shinny enough. If I open any I better bring a pair of Nitrile gloves home from work so that I do not get smudges on everything.

Thanks for sharing.

Chris
---


Bucket: https://www.flickr.com/photos/123198232@N04/albums


"ONLY TRADER ALBUMS ARE AVAILABLE"
11-15-2012, 06:13 PM
RE: 1 box Certified
I'd love the Sakic
---



PC's
Patrick Roy PC 966/7,265 = 13.30% Complete
Brandon Yip PC 101/183 = 55.19% Complete
Nick Palmieri 93/150 = 62.00% Complete

Unique Avs Cards = 1303
Unique Nordiques Cards = 1054
11-15-2012, 07:16 PM
bonnev659
Sr. Member


Posts: 9,099
Joined: May 1997
RE: 1 box Certified
a few good hits! congrats on them
---
using tracking numbers (all US and some Can)
11-16-2012, 02:50 AM
RE: 1 box Certified
thanks guys. Onox i will take a look at your organize
---
Colllecting ONLY current Rangers for the most part with particular focus on Jimmy Vesey, JT Miller, Pavel Buchnevich, Brady Skjei. Anthony Deangelo, Lias Andersson & Filip Chytil
11-16-2012, 09:13 AM
mq13
Member


Posts: 2,285
Joined: Sep 1999
RE: 1 box Certified
Nice break. Sent you an open offer
---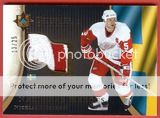 Collecting; Flyers-Red Wings-Brodeur-Cujo-Hasek-Shanahan, 04-05 Franchises Memorabilia
11-16-2012, 09:55 AM
mgl88
New Member


Posts: 61
Joined: Jan 2001
RE: 1 box Certified
Nice hits buddy, the Mayer i would be interrested in it..
check my weebly at goalie88.weebly.com
what do you collect..send me a PM please
thx
---
Collecting all types of Goalie Memorabilia
Personal Web-Page: http://goalie88.weebly.com/
User(s) browsing this thread: 1 Guest(s)