Share Thread:
NBA lost their minds / Panini signs new multi-year contract
10-29-2012, 07:20 PM
jerodc10
Jr. Member


Posts: 427
Joined: Oct 2000
RE: NBA lost their minds / Panini signs new multi-year contract
I will continue to not buy packs of basketball as long as Panini is the only provider. I refuse to spend my money on an inferior product just because that's what is being force fed to us.
---
10-29-2012, 11:21 PM
RE: NBA lost their minds / Panini signs new multi-year contract
I honestly like Prestige. Last year was such BS with the no rookies thing, no prestige either. Just strange. I love UD, always have, since the easy to build sets of Collectors Choice to my 09-10 project. The '90s were such a mess, like I said, I liked the clean cards of CC, rather than the flashy stuff that's worth much more money now, I know, dumb on my part. But, what about NFL? Topps and Panini only right? The stuff with players in their college unis or whatever sucks in my opinion.
10-30-2012, 05:30 AM
shezdoni
Sr. Member


Posts: 4,206
Joined: Aug 2005
RE: NBA lost their minds / Panini signs new multi-year contract
(10-29-2012 01:03 PM)

jpleazme805 Wrote: I wish UD or TOPPS would of put in their bid for the new

what does UD & Topps have to say about the new Panini NBA License..???
So, why should UD be allowed to make cards?
---
the bucket
http://postimage.org/Shez

WANTED:


2006 FLAIR SHOWCASE SIGNATURES #/35
10-30-2012, 06:43 AM
JMF_PR83
Jr. Member


Posts: 152
Joined: Jul 2012
RE: NBA lost their minds / Panini signs new multi-year contract
That is the reason I stick to Michael Jordan 90's inserts, parallels, auto, etc.

There is nothing like the 90's Basketball Cards.
---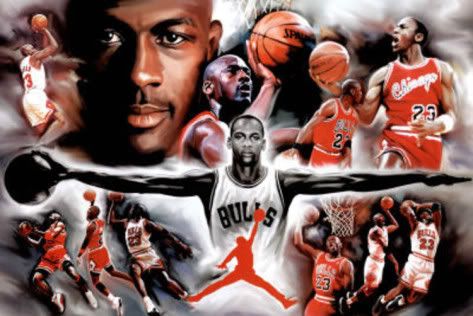 Michael Jordan PC: http://s1248.photobucket.com/albums/hh49...ollection/
10-30-2012, 11:05 AM
quavis
Member


Posts: 1,944
Joined: Jul 2010
RE: NBA lost their minds / Panini signs new multi-year contract
(10-29-2012 06:28 PM)

jpleazme805 Wrote: UD made millions & millions off Retro & Exquisite.... the prices per box, almost doubled in a week....
... it's the dirty business of marketing, supply & demand.... aka rationing off product ....

I am so bored with collecting in the last few months.... maybe I'll pick up a new hobby instead of cardboard...
Thinking the same thing. It was so much more fun in years past. I miss the Patch autos. Doesn't seem like there are nearly enough made of a lot of players out there. They are there, just not for most players. Think about how many rookie patch autos youve seen with all these (two classes) of rookies. I cant think of any at the moment. My new hobby is going to be rebuilding my 71' Blazer that has been sitting in my driveway for years. Gonna be a more expensive hobby, but at least I have some control over that.When I spend $200 on a part, I know Im not getting stuck with a crappy product like I do when I open boxes.
---
10-30-2012, 12:48 PM
kenarm79
Member


Posts: 1,115
Joined: Jan 2008
RE: NBA lost their minds / Panini signs new multi-year contract
Everyone, don't blame Panini for what's happening. They are just trying to bring their products to customers. I'm not a real supporter of their products, but they do have some good stuff that is out there. It's a reason why Topps & UD aren't licensed. They either couldn't afford it or didn't want to buy in. I ultimately would like to see another company come in and give Panini a run for its money. That way the industry doesn't get stale.
---
I collect LeBron, Jordan, Kobe and anything that catches my eye.

10-31-2012, 07:26 AM
vgqv
Member


Posts: 1,088
Joined: Dec 2004
RE: NBA lost their minds / Panini signs new multi-year contract
(10-29-2012 07:10 PM)

shelbysaleen Wrote: I do not see the big deal. if the other companies wanted in they should have offered up the money. Also maybe the league itself doesnt want to deal with three or more companies when they can have a product and still deal with just one team.
Yup, the nba got tired of dealing with Fleer, Topps and UD when Panini threw loads of cash at David Stern. I can just picture him groveling in the money, thanks for the warm wishes last night for what Katrina did to me and my fellow NYers. Oh, wait a minute, I meant Sandy... *rolls eyes*. Stern reeks of genuineness... *rolls eyes*. Don't let the door hit ya, where the good Lord split ya, Stern!
---
Inconstancy is my very essence says the wheel Rise up on my spokes if ya like but dnt complain wen ya cast back down into the depths Good times pass away but then so do the bad Mutability is our tragedy but its also our hope The worst of times like the best are always passin away http://www.photobucket.com/vgqv
11-01-2012, 01:40 PM
RE: NBA lost their minds / Panini signs new multi-year contract
It doesn't matter if UD or TOPPS came back... but I would like a 2nd NBA manufacturer.. so it creates competition.... Panini has raised prices on boxes of cards... they still put out tons of products every years. with exception of last basketball season..

Player exclusive contracts have been around for about 20 years.. for those that were around during Shaq's RC year should remember this... even though there was a contract for production of Shaq's cards. Even though Shaq had a contract with UD, other manufacturers were still able to produce RC cards of him at a later time... it made collecting interesting...

But when you shut out other card manufactures, because they do not like the offers or guidelines set by the NBA or can not afford the contract anymore, because price was increased by millions of dollars... then you knock out the competition... creating a monopoly..

I have worked as a contracting officer dealing with millions of dollars.. there must be competition amongst manufactures and/or dealers... if not, then there has to be a statement explaining why there is only one source of supply for the material and/or services being provided. This helps explain, when there is a monopoly for a certain product...

Us Collectors are left in the blind regarding back door contracts. It also creates rumors of kickbacks & fraud. We all know the two of them exist... it touches every business.. including Panini.. Our own Government has seen it many times... I have personally witnessed fraud in the US Navy.. luckily, I was not involved, but had to make a statement..

Regarding free speech... there are tools that Becket can use to fight spam or use of foul language.. MODS are a big help to catch what the computer programs don't catch... if there was a "report button" like on other forums, that is a tool that Members of the Beckett Community can use to help identify those breaking the rules of TOS.. It is very simple to stop spam & those that don't follow the rules of the site and/or forum....

I been wondering how people get "warnings" .... I've never got one... I guess MODS have to report the person & hit them with a "warning" for spam, foul language, or hate/threat against another person...??

Beckett should honor FREE SPEECH... since senior members of the Beckett Community says free speech does not exist on Beckett.com, since they are a privately owned.... this is one of the many reasons why collectors have left the Beckett Community & have not returned... I am a huge fan of Beckett, ever since I seen my first Beckett Magazine.. I would still be buying a yearly magazine subscription, but it is just too expensive... so I had to choose the OPG over the magazine... but at the end of my subscription, I am more likely going to discontinue it.. because I can no longer afford all the boxes of cards I used to buy & trying to lower my spending habits.. I no longer have the thousands of dollars in excess funds to spend on my Basketball collecting hobby.. I do not collect any other sports, because I can not afford to... so I went with my passion of Basketball...

I hope I win the Lottery, so I can buy some high end products! in the mean time, I have to sell off some of my collection, the cards I no longer want.. so I can save up to buy some singles for my PC...
---
NEED: SPA 08-09 "CITY NAME LETTERS" G, E, S 1/1 & /3 *ALL LAKAERS
NEED: ELITE BLACK BOX LAKERS AUTOS (KAREEM/10 & BAYLOR/24)
MY BUCKETT: http://photobucket.com/jpleazme
*United States Navy*
11-01-2012, 03:08 PM
RE: NBA lost their minds / Panini signs new multi-year contract
In regards to the Panini license...

Unfortunately, we don't know all of the details. There could be other manufacturers outside of Topps and UD who have also bid but were not granted license. This could be because of financial reasons, the type of company they were and the product they produce, or many other factors. I know for the last license it was because the NBA said it was easier to concentrate on one company making product, which may be the truth.

The reason why the NBA can do this is because of the state of the hobby (and really the world). Even if us single box collectors were to stop buying our boxes, that would not tempt the NBA or Panini to make a change. All collectors would have to collectively (lol, get the play on words) stop buying the product all together. It'd have to be a union type deal. But the reason this would need to be done is because you still have people out there that buy cases of product, not to collect that product, but to try and turn a profit. This appears to be who the NBA and card manufacturers (not just Panini) aim their business at. If we buy the singles off the secondary market, those case purchasers will continue to do what they do. So for anything to REALLY change, we all would have to stop collecting Panini (since they're the current license holder) period (boxes, cases, secondary market). That will not happen.

And if that were to happen, there could be adverse affects. Seeing as how us collectors are not a union, we don't have a central "voice". What I mean by that, is we don't really have anyone to negotiate for us. Who is Panini going to ask why their product isn't selling? Many of us don't buy from LCS' anymore, we buy online. And what does the NBA do when they have Panini coming up to them saying "our product isn't selling because card collectors want more competition"? They may say, well, after this license, we may stop providing NBA cards. Panini isn't going to go to the NBA to try and bring competition because we stop buying their products. It MAY make them lower their costs, but they'd end up cutting back on labor forces to do that and deadlines will be missed, quality of product will go down, etc.

In summary, don't expect anything to happen any time soon, if at all.

Now, speaking on the "Beckett" and "Free Speech" subject (spoken not as a moderator, but as a regular collector - in other words, my views and opinions do not directly reflect those of Beckett.com, Beckett Media or it's affiliates).

For the most part, Beckett.com does honor free speech. However, it doesn't "have" to and there's reasons for that. Mainly, in my opinion, it's about image. Beckett.com does employ some of the software you're referring to (language filters, spam filters, IP blockers, etc.) but there are always ways around them. Speaking as a programmer, one reason why programmers constantly have a job is because other people who can also program always try to find back doors. So just employing some software isn't going to fully do the trick. There is a report button on the forums and there are people that use it, but not very often (a combination of fewer people here, and most who stay are well behaved). We do issue warnings to people who break TOS, and they eventually leave.

The reason for the wait period in the News articles is because us moderators can't moderate them. That's done by the editors. The forum moderators are just that, moderators of the forum. That's why when you post something, more often than not it's up in seconds on the forum. The software Beckett.com uses for the forums is not the same that is used for the News part of the site. Our moderator privileges are limited to the forums. Panini also delays the posts of comments on their blog and I've even seen them edit some of them. There are other sites that do that as well.

The reason why this comes down to image is because these are accessible world wide. They make some of their money via ads. Prospective companies who may be willing to advertise on Beckett.com may look to see what kind of content is on Beckett.com before doing so. Beckett.com has employed all in it's power (and within reason) for people to post what they want to on their site, but they also expect people to post reasonable stuff. If I were to see an article about O.J. Simpson and I went to post a comment on it about him being this and that kind of person and that he did this and that, it wouldn't be good for Beckett's image (it wouldn't be good for any company's image). This is Beckett.com's property and they do have the right to choose what is and is not on their website. If any of us has stock in it or invested in the company (directly, not through the hobby), then we would have more say over it in shareholders meetings. But to my knowledge, most, if not all, of us don't.
---

3,850+ diff Pistons cards
11-04-2012, 09:54 PM
RE: NBA lost their minds / Panini signs new multi-year contract
xstreaminsanity.... thanks for your comment & personnel opinion.. That is why you are one of the Basketball Communities favorite Members. I respect your opinion...

The reason I brought up the free speech was because I submitted a few comments, but after almost two weeks (probably more like 10-12 days) my comment was not posted... there was nothing to break TOS.. It had both negative & positive comments regarding Panini...

To me, if Beckett screens its Members comments when in response to an article written about Panini or any other company.. & they do not get approved/posted for all to see... it appears that Beckett is in the pockets of Panini... it appears that Panini tells Beckett what to do.. so beckett tries to limit the negative comments...

I understand being a MOD in the forums can be a hard or at least time consuming job.. especially, if you are not getting paid to do it.. I wish there were more members on Beckett... When I first signed up.. it seemed like there were tons of members, at least ones that would check in 1-2 times a week.. only a few of us can surf beckett daily... without having backlash from the GF or wifey... or husband/BF for those female Beckett Members...

I do not check out the other sports forums, but I do read the articles.. so don't know what subjects they talk about...
---
NEED: SPA 08-09 "CITY NAME LETTERS" G, E, S 1/1 & /3 *ALL LAKAERS
NEED: ELITE BLACK BOX LAKERS AUTOS (KAREEM/10 & BAYLOR/24)
MY BUCKETT: http://photobucket.com/jpleazme
*United States Navy*
User(s) browsing this thread: 1 Guest(s)