Share Thread:
10-27-2012, 06:51 PM
Alright, I'm back!!
I'm HOF Collector (Clint) and it's been about 2 years since I was on the forums or even traded.

I am looking to ease my self back into trading again as I just purchased the organize although my cards are still being placed in my folders by Beckett but I am willing to trade.

I don't see too many familiar faces but some of the traders that I still see on the forums that I recognize are Taffster, XtreamInsanity, BBills and Pingbling

Again I'm glad to be back. I mainly collect HOF autos but will definitely consider any trade so feel free to shoot me an offer. Thanks!
---

/IMG]
10-27-2012, 07:24 PM
kevinr
Member


Posts: 1,058
Joined: Aug 2011
RE: Alright, I'm back!!
Welcome back to the boards looking forward to getting some of those sic cards from you...
---
I collect Michael Jordan, Larry Bird and Kevin Garnett also certain High End Celtics HOF's.



10-28-2012, 09:39 PM
akaus
Member


Posts: 755
Joined: Apr 2002
RE: Alright, I'm back!!
Do you have any Reggie Miller cards for trade?
10-29-2012, 08:42 AM
RE: Alright, I'm back!!
welcome back buddy!!! Im not sure I have to many hof stuff, but im sure we can work something out. Lmk when your org is up to date and if you have any jordan, lebron, or kobe stuff and we can work out a trade.
---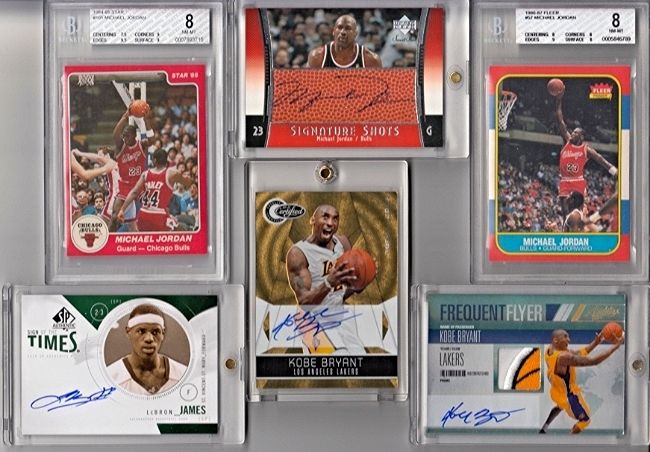 10-29-2012, 11:53 AM
RE: Alright, I'm back!!
Thanks guys. Does it usually take this long for them to get the organize finished. They told me 1-2 days but it has been about a week. I realize they probably don't work weekends but man I'm ready to get going.
@akaus I'll check. I don't have any high end Miller cards but I might have something for you.
---

/IMG]
User(s) browsing this thread: 1 Guest(s)