Share Thread:
10-27-2012, 01:03 PM
weslamb
Sr. Member


Posts: 2,501
Joined: Jul 2009
OT: UT vs SC Game
Future Sunday RB Marcus Lattimore suffers a huge right knee injury during a misdirection run in the 2nd quarter. After coming back from MCL/ACL injury on the left knee from last year..

Pray for this child and hope he comes back from this.
Great kid and hope him and his family will have a fast recovery.



-wes
---

Mike Thomas Collection Thread
Working 3rd shift, so please be patient to my replies
10-27-2012, 01:49 PM
jdetter23
Sr. Member


Posts: 4,251
Joined: Apr 2011
RE: OT: UT vs SC Game
Just a nasty injury and I feel very bad for him. He worked so hard to recover from the injury he sustained to the other knee last year. I just hope he is able to recover from this and make it in the NFL, because he was on the way to providing for his family financially.
---
http://sportscardalbum.com/u/jdetter23
10-27-2012, 02:44 PM
RE: OT: UT vs SC Game
i almost lost it after the replay..ugh..not good.. i hope he heals up ok..he is a flat out stud thats NFL worthy
---
2007 FotG NFL Prime 130/133
2009 FotG NFL Prime 66/90
2010 FotG NFL Prime 103/103
DONE
http://s877.photobucket.com/user/sto66/l...ECUT%20SET
2011 Playbook Prime 68/95
10-28-2012, 08:27 AM
ugameck
Sr. Member


Posts: 2,418
Joined: May 2004
RE: OT: UT vs SC Game
I saw the replay during the UGA game. Awful injury - that looked career ending. I'm pulling for his recovery - it reminded me of the McGahee injury in 2002. He was able to bounce back and I'm hopeful Lattimore can as well.

If you don't remember the McGahee injury.....just YouTube it.
---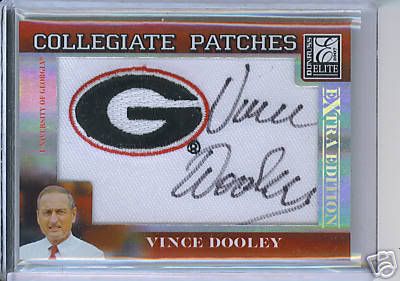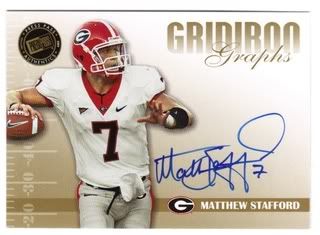 10-28-2012, 11:31 AM
ejnfl24
Sr. Member


Posts: 3,213
Joined: Jun 2010
RE: OT: UT vs SC Game
It's highly doubtful he'll make a full recovery and return to play football. The early diagnosis was that he broke his Femur, Patella, and tore his ACL, MCL, PCL, and LCL. Tough injury to watch.
---


SD Chargers and Oregon Ducks collector

For Trade
User(s) browsing this thread: 1 Guest(s)