Share Thread:
10-26-2012, 08:08 PM
RE: Rainy Day Fund
Ok so heres my next item, I got this bat auto'd back on July 4 2006 when I hunted the Marlins down one by one outside the team hotel in Washington DC (I was young and didn't care). Miggy signed this for me, and was really cool about it. I'm thinking about moving it because I don't display it and would rather have the money. The only problem is that I don't have a COA, would it be worth me getting authenticated or should I just try and sell it like it is? I was thinking $120 like it is and $200 with a COA...anyone have any input on this one?
10-27-2012, 10:16 AM
RE: Rainy Day Fund
bump! any thoughts, opinions, 2 cents? 1 cent even?
10-27-2012, 10:20 AM
RE: Rainy Day Fund
Not to discredit you but Cabrera is a HOT name right now. A lot of people question signed items like this. Plus like I said a lot of people jump on the HOT train if it had a COA I think you would have had an easy sell but without one will be kind of tricky. That's my one cent.
---
10-27-2012, 10:59 AM
(This post was last modified: 10-27-2012 11:00 AM by nyyankeesfan28.)
RE: Rainy Day Fund
40 bucks a pack for '95 Bowman's Best? That is crazy.
---
I'd send it in to Beckett and get it authenticated and graded before selling it.
---


I collect Dirk Hayhurst.
Thank you jbel4331 for the banner!
10-29-2012, 03:28 AM
RE: Rainy Day Fund
Your in DC you have to tell me where this shop is so I can sell my unopened boxes to him.
---
Derek Jeter Collector from 1992-1996. 305 out of 306 99% complete.

1450/1919 1990's Jeter cards 76%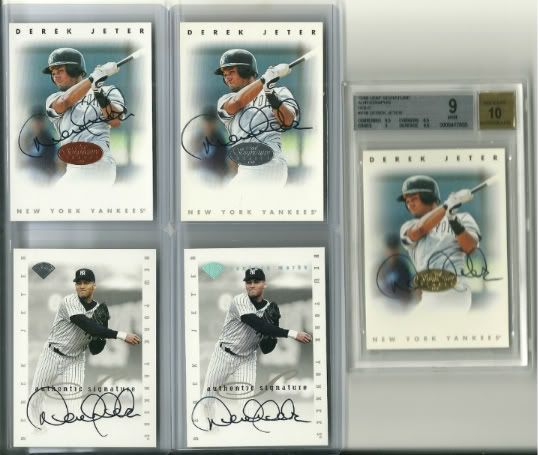 User(s) browsing this thread: 1 Guest(s)