Share Thread:
10-21-2012, 06:54 PM
uvaspina
Member


Posts: 2,044
Joined: Sep 2011
2012 Topps Minis FT
Loaded two hobby boxes ($450+ BV) of Topps Minis and all are FT (except the Verlanders/Stantons). Unfortunately, I only got one relic (kershaw). Not sure if it's worth the hassle contacting Topps. On the upside, I got two plates- NL ERA Leaders (Lee, Halladay, Kershaw) and Matt Latos.

I'd like to keep the trades above $20, if possible. I'm especially interested in trading for the Gold or Silver, or any Relic of Verlander, Cabrera or Stanton from the '12 Minis.

*This is a re-post. I originally (and inadvertently) posted in the baseball forum.
---

Always looking for Verlander, Cabrera, Maybin, Mike Stanton (marlins), and Avisail Garcia.
*TRYING TO COMPLETE MY VERLANDER ROOKIE COLLECTION. 44/47. ONLY 3 TO GO!*
10-22-2012, 08:07 AM
RE: 2012 Topps Minis FT
Free bump and offer sent.....
---
Mattingly Collection.2429 different

I'm looking for Mattingly,Pujols,All Current
& Great Yankees,& HOFers in all Sports.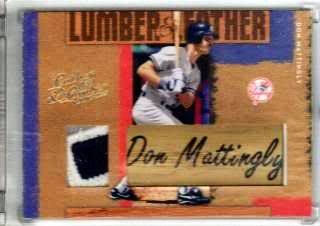 User(s) browsing this thread: 1 Guest(s)