Share Thread:
10-16-2012, 01:40 AM
BUCKLES2335
buckles2335 is a very good trader, left him feedback but i thought id share to the forums that he completed a trade with me giving me a 58 topps Mantle AS, and he was very fair when it came to condition of the card and what he wanted in return. I had a few trades that took me a while to ship a while back and was labeled by the mods as a must ship first trader and buckles2335 didnt let that detour him in making a trade with me or shipping the same day the trade was accepted, GREAT TRADER thats all i really wanted to say, thanks
---
10-16-2012, 07:22 AM
stera8
Member


Posts: 794
Joined: Jul 2012
RE: BUCKLES2335
seeing the heading I was like "oh please dont bash buckles they are nice" hahaha

but yes buckles is a good trader...made one with them before... great with everything
---


COLLECTING ALL JOEY GALLO AND ADDISON RUSSELL !!!
10-16-2012, 08:07 AM
elberson
Sr. Member


Posts: 4,855
Joined: Oct 2002
RE: BUCKLES2335
110% agreed
---
Looking mostly for HOF players.....game used, rc, #D, autos, and mike Schmidt autos and game used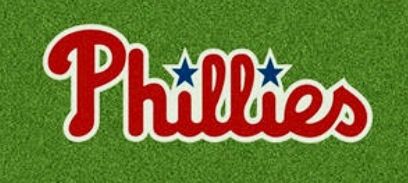 10-16-2012, 08:21 AM
dbroockerd
Sr. Member


Posts: 8,184
Joined: Jul 2010
RE: BUCKLES2335
Glad to see things are back on track.
---

Kila Ka'aihue 133/138 Non 1/1s (96% complete) 13/64 1/1s (19% complete)
Auto Needs: http://www.beckett.com/forums/thread-1529244.html
10-16-2012, 08:38 AM
RE: BUCKLES2335
I've had great trade success with buckles too. Renfrow, let me know if you want to trade. I'll help you get back on track. Looking for Verlander and Baltimore Ravens.
---
PC Card Totals:

Manny Machado - 395
Jonathan Schoop - 223
Chance Sisco - 11

Always looking for more of these guys! Let's trade!
10-16-2012, 11:52 AM
RE: BUCKLES2335
I like to give people the benefit of the doubt. renfrow831 sent me a sweet Heyward auto, for my PC. He shipped fast and the cards were great. Thank you for the shout out. GO BRAVES!!!
10-16-2012, 05:27 PM
lefou66
Jr. Member


Posts: 158
Joined: Apr 2012
RE: BUCKLES2335
Also did my first trade in here with Buckles...and im from Canada!!
Thanks again
---
Montreal Expos collector

10-16-2012, 07:55 PM
sjk4886
New Member


Posts: 26
Joined: Aug 2012
RE: BUCKLES2335
I just had some dealings with buckles. Def a great trader
10-16-2012, 08:20 PM
RE: BUCKLES2335
I have enjoyed all the traders on here and havent had a bad trade yet. Beckett is a great trading community. All of you are awesome!!!
User(s) browsing this thread: 1 Guest(s)