Share Thread:
Wanted: Rays GU and Cert Autos
10-15-2012, 12:32 PM
mberger
Jr. Member


Posts: 110
Joined: Jan 1998
Wanted: Rays GU and Cert Autos
Looking for game used and certified autgraphs of Tampa Bay Rays.
I can only use the following players if pictured in a Rays, Rays minor league, or All Star Game uniform

I can use game used of:
Ben Zobrist
Matt Moore
David Price
Jeremy Hellickson
Hak Ju Li
Fernando Rodney
Matt Joyce

I can use cert autos of:
David Price
James Shields
Matt Moore
JP Howell
Desmond Jennings
Matt Joyce
Fernando Rodney

I have tons of GU and Cert Autos trade in baseball and football. Thanks.
10-15-2012, 06:20 PM
(This post was last modified: 10-15-2012 06:39 PM by uvaspina.)
uvaspina
Member


Posts: 2,044
Joined: Sep 2011
RE: Wanted: Rays GU and Cert Autos
Any interest in this?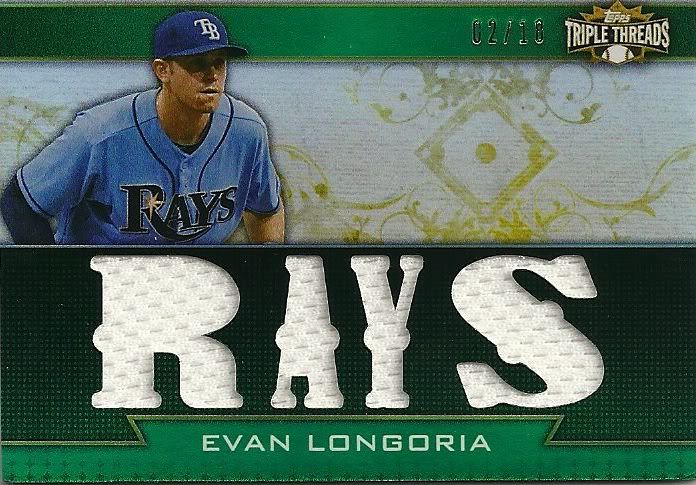 *Note, there the bottom right corner is ever-so-slightly depressed. Not dinged, or rounded, or bent, just a little depressed.
I'm most intersted in Verlander/Cabrera/Stanton. Also, I have a Joyce RC auto, and a Fernando Rodney auto. -All should be marked FT. If not, shoot me a pm and I'll fix it.
---
-I re-read your post and wanted to let you know that the Joyce is in a Tiger uniform and the Rodney is in an Angels uniform.
---
I have a Bowman Desmond Jennings RC plate too (and the Rodney is coincidentally pictured as well):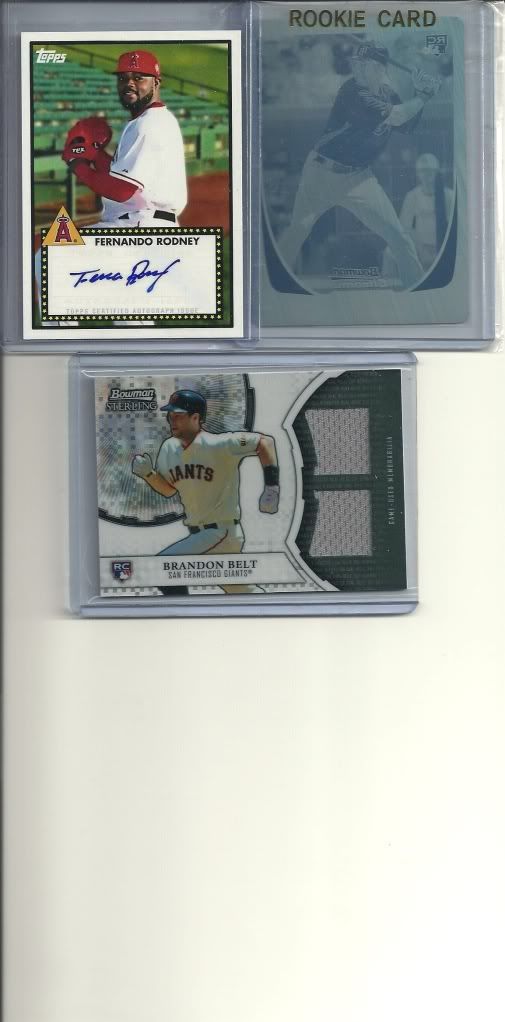 ---

Always looking for Verlander, Cabrera, Maybin, Mike Stanton (marlins), and Avisail Garcia.
*TRYING TO COMPLETE MY VERLANDER ROOKIE COLLECTION. 44/47. ONLY 3 TO GO!*
User(s) browsing this thread: 1 Guest(s)