Share Thread:
10-10-2012, 04:49 AM
GAME USED/AUTOS/OTHERS
Ive been off this site for a good while, i had a few trades that took a while on my part. Im looking forward to get back on the right track. These are some of the cards i got for trade.

2009 GINTER
Ryan Doumit GU
Mark Teixeira GU
Troy Tulowitzki AUTO
Stephanie Trafton AUTO

2010 GINTER
Adam Jones GU
Jay Bruce GU
Mat Latos GU
Ricky Nolasco GU
Tony Hoard & Rory GU
Colby Rasmus AUTO
Jason Heyward AUTO
Josh Willingham AUTO

2011 GINTER
Andrew McCutchen GU
Chase Utley GU
Geovany Soto GU
Jason Werth GU
Mark Teixeira GU
Stan Lee GU times two one is better piece of the tie

2012 GINTER
Freddie Freeman GU
Edison Volquez GU

2012 ARCHIVES
Al Oliver AUTO
Mike Schmidt Framed Mini Auto 5/25

2012 GYPSY
David Wright GU
Jeremy Hellickson GU
Marlon Byrd AUTO times two
Trevor Cahill AUTO
Mike Morse AUTO
John Lester Indian Penny 7/10

2012 FINEST
Bryce Harper RC BASE
Brad Peacock AUTO JUMBO RELIC
Austin Romine AUTO JUMBO RELIC

2011 STERLING
Cory Luebke RC RELIC
Tyler Goeddell AUTO
Kyle Crick AUTO
Tyler Anderson AUTO
Taylor Guerrieri AUTO
Ben Revere/Eric Thames DUAL AUTO

2010 STERLING
Ryan Wright USA RELIC
Seth Blair AUTO

2011 DONRUSS EXTRA EDITION
Corey Williams AUTO
Alex Hassan AUTO
JR Graham AUTO
Tyler Grimes AUTO
Travis Shaw AUTO
David Herbek AUTO 18/25

2010 TRIPLE THREADS
Chase Utley RELIC 19/36

2011 TRIPLE THREADS
David Wright RELIC 16/36

2011 MARQUEE
Tony Perez RELIC 120/199
Tony Perez RELIC 5/25
Neil Walker AUTO

2009 GOUDEY
Jermaine Dye GU
Jonathon Papelbon GU
Jered Weaver GU

2010 WORLD OF SPORTS
Tim Melville AUTO
Pedro Alvarez AUTO
Mia Hamm AUTO

2011 TOPPS
Marlon Byrd RELIC
Daniel McCutchen RELIC
Commemorative Patch Ryan Howard
Commemorative Patch Kurt Suzuki

2004 UPPER DECK
Tim Hudson ORIGINS RELICS

2005 UPPER DECK
PAST TIME SIGNATURES Ryan Hundley AUTO

2006 UD FUTURES
Anderson Hernandez AUTO

2006 UD GAME MATERIALS
Bobby Abreu GU

2007 UPPER DECK
Star Signings Carlos Ruiz AUTO

2007 FLEER
Genuine Coverage Torii Hunter RELIC

2008 UDX SIGNATURES
Ramon Troncoso

2008 UPPER DECK MASTERPEICES
Ken Griffey JR Captured on Canvas RELIC

2009 GOODWIN
Jose Reyes RELIC

2009 SPECTRUM
Carl Crawford RELIC

2011 TOPPS LINEAGE
Ty Wigginton AUTO

2012 TOPPS
Jordan Zimmerman

2012 HERITAGE
Prince Fielder RELIC

OTHERS NOT GU OR AUTO BUT MAYBE GOOD

2011 STERLING GOLD Trevor Bauer 6/50
2010 WORLD OF SPORTS Wayne Gretzky Clear Competitor
2012 TOPPS David Price SP
2011 TOPPS UPDATE Sandy Koufax SP
2007 FLEER Troy Tulowitzki Lucky 13 RC
1997 DONRUSS PREFERRED Alex Rodriguez platnium
2011 GINTER MINI Face Flocculence Thunderchops
2012 GINTER MINI The Weekender

THESE ARE OST OF THE GOOD CARDS THAT I HAVE BUT I DO HAVE LOTS OF OTHER CARDS, PLEASE SOMEBODY HELP ME GET BACK TO TRADING NAD BUILDING MY REP!
---
10-10-2012, 06:27 AM
RE: GAME USED/AUTOS/OTHERS
I'll bite. Didn't see anything on your list above, but do you have any Verlander?
---
PC Card Totals:

Manny Machado - 395
Jonathan Schoop - 223
Chance Sisco - 11

Always looking for more of these guys! Let's trade!
10-10-2012, 06:30 AM
greekgoony
Sr. Member


Posts: 3,227
Joined: Aug 2009
RE: GAME USED/AUTOS/OTHERS
I am interested in the Heyward and Schmidt auto's
---
Looking for HOF auto's in Baseball, Basketball and Hockey.

Always open to trading!

Photo Bucket
http://s949.photobucket.com/albums/ad331...49_bucket/
10-10-2012, 07:03 AM
camco2
Member


Posts: 2,353
Joined: Nov 1999
RE: GAME USED/AUTOS/OTHERS
please cmb for these
2007 UPPER DECK
Star Signings Carlos Ruiz AUTO
2008 UPPER DECK MASTERPEICES
Ken Griffey JR Captured on Canvas RELIC
2009 GINTER
Troy Tulowitzki AUTO
2010 GINTER
Jason Heyward AUTO
2012 ARCHIVES
Al Oliver AUTO
Mike Schmidt Framed Mini Auto 5/25
Josh Willingham AUTO
---
bucket link
http://s36.photobucket.com/albums/e4/camco2/baseball/
new sports card album
http://sportscardalbum.com/u/camco2/a/graded-cards

10-10-2012, 07:24 AM
elberson
Sr. Member


Posts: 4,855
Joined: Oct 2002
RE: GAME USED/AUTOS/OTHERS
Schmidt please
---
Looking mostly for HOF players.....game used, rc, #D, autos, and mike Schmidt autos and game used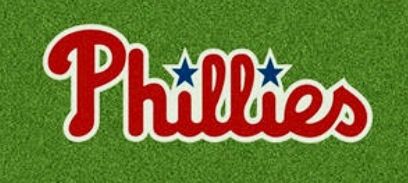 10-10-2012, 01:54 PM
RE: GAME USED/AUTOS/OTHERS
Just looking on the iphone to see if anybody was interested, 9am in hawaii, get off at 5 will check everyone for cards wanted when i get home after work or during my lunchbreak if the army decides i get one today or not
---
10-10-2012, 04:22 PM
RE: GAME USED/AUTOS/OTHERS
I can use all your 2012 GQ Cahill, morse, Lester
---
Current projects:
2014 Topps Heritage
2012 Gypsy Queen master set
Super Bowl Winning QB autos
1965 Topps baseball
10-10-2012, 04:29 PM
mgruber2
Sr. Member


Posts: 6,035
Joined: Dec 2005
RE: GAME USED/AUTOS/OTHERS
Is the Fielder GU in a Tigers uni? If so Im interested. Thanks
---

Collecting Tigers, HOFers, Nolan Ryan and Will Clark.

**If you are not able use one penny sleeve per card when shipping your trades do not bother sending me any trade offers.**
10-10-2012, 04:32 PM
akaus
Member


Posts: 777
Joined: Apr 2002
RE: GAME USED/AUTOS/OTHERS
You can check me to see if you like anything. I saw some things I liked.
10-11-2012, 05:29 AM
RE: GAME USED/AUTOS/OTHERS
SFREINKER sorry no good verlander, GREEKGOONY didnt see anything of interest sorry man, CAMCO2 sent offer minus a couple cards that possibly going elsewhere, ELBERSON already talked to you, NUTSHELL278 didnt see anything for the lester indian head penny, might can work something out for the other two autos since they arent really worth much nor do i need them, i collect giants send an offer and i'll most likely will accept, MCGRUBER sorry dude but the Fielder GU is in a brewers uniform so i dont think you want it, AKAUS didnt see anything that popped out for me to make offer but you can always send open offer for whatever you liked of mine so i can see if i could work with you. The people that sent me offers i think i either sent counters or at least messages back about all trades, everybody else feel free to make offers or inquiries about my cards.
---
User(s) browsing this thread: 1 Guest(s)