Share Thread:
10-08-2012, 09:15 PM
NBAKID
New Member


Posts: 10
Joined: Oct 2012
WOULD YOU OPEN?
Being new to this market stinks. I have a ton of unopened Fleer, Topps, UpperDeck, Skybox,and Hoops early to mid 90's complete box sets. Value wise I'm not sure if they're worth more unopened or should I get to digging and see what great cards if any I come across. Would you guys break the boxes and see what you find or would you hold off and see if there are any collectors who would like to do the honors themselves for the right price?
Here's one of the photo's from my Ultimate Box break post.
http://www.beckett.com/forums/thread-1515500.html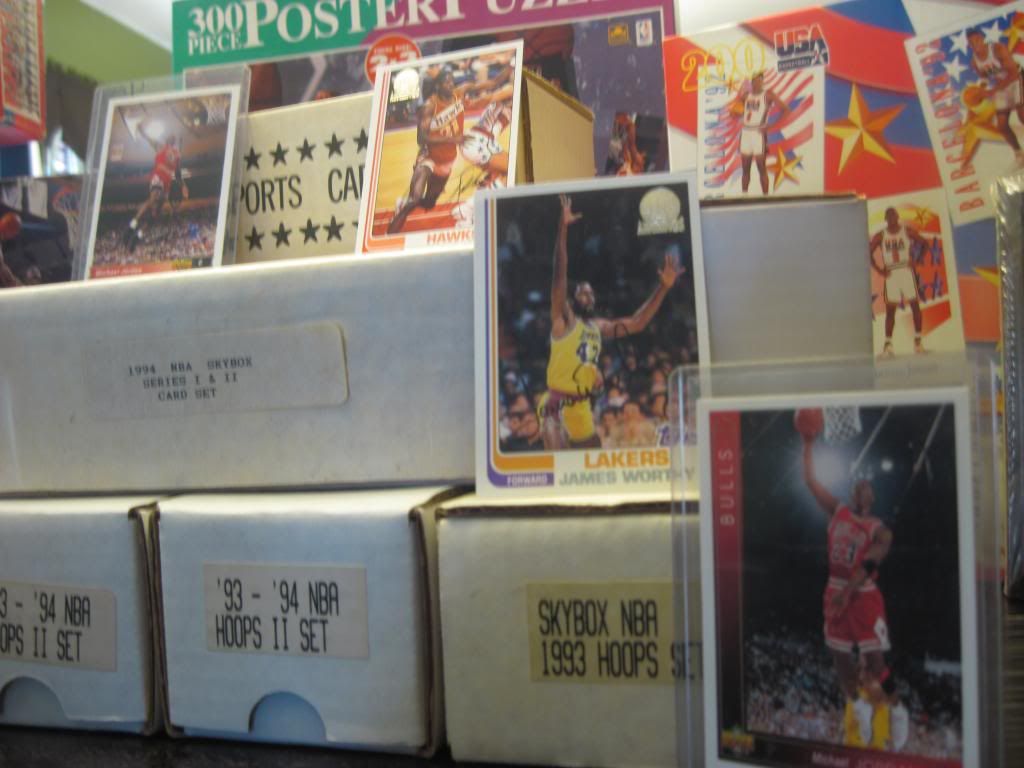 10-08-2012, 09:38 PM
buckunteer
Sr. Member


Posts: 3,287
Joined: Jun 2010
RE: WOULD YOU OPEN?
Not a lot of valuable cards in those sets, at least in that picture. Probably not worth breaking them up.
---
I collect Michael Jordan, Mitch Richmond, and Ohio State players (football and basketball) in OSU gear. I strongly prefer 90's-era cards and use newer cards primarily for trade bait!



10-08-2012, 09:46 PM
rjcj2017
Sr. Member


Posts: 5,760
Joined: Nov 2011
RE: WOULD YOU OPEN?
Agreed — they're probably base sets (no inserts), so best case scenario you're probably looking at $5-10 rookie cards like Shaq, Mourning, etc. ... even if you bothered to get them graded it might not be worth the cost.

But, it would be fun to look through them ... they don't appear to be sealed, have a look!
10-08-2012, 11:42 PM
evolb909
Sr. Member


Posts: 1,822
Joined: Mar 2001
RE: WOULD YOU OPEN?
Open up the wax boxes, leave the complete sets sealed. I believe I saw a 1992-93 Fleer wax box in your original post. You can pull autographs out of those and some Jordan inserts. The unopened boxes don't sell for much either, so you may as well open them and take a chance.
10-09-2012, 09:16 AM
RE: WOULD YOU OPEN?
Keep them sealed
---


STAN MIKITA CUP FOUNDATIONS
MATT SMABY CUP PRINTING PLATES

BUCKET LINK
User(s) browsing this thread: 1 Guest(s)