Share Thread:
About a redemption card I got
10-04-2012, 07:19 PM
About a redemption card I got
Hey, need some help.
Here is a scan of the card:
My doubts:
1) Is it an Anthony Davis card?
2) Is it an autographed card or just a "simple" version (no auto)?
3) How much can I get for it on Ebay?
Thanks.
10-05-2012, 12:29 AM
RE: About a redemption card I got
Nice card.. you forgot to post the redmeption code so I can enter it into the Panini Redemption database to verify which player it is... j/p..

I would say it is non-auto.

there are three of them on ebay right now.. the lowest price one ($189) was posted back in April... so I do not think people are paying that much for a redmeption card.. even if it is Anthony Davis..

Check the completed listings on ebay... one sold as low as $75, while others are about $130-180.
Good luck if you try to sell it!!

Being from Gold Standard, which is supposed to be a high end product has dropped in price.. but still expensive, so it should have some value.. I'd say $80-150 at the most... since it is a non-autograph..

Hard to say.. to sell now, or redeem it & wait... It should be a nice card, once Panini decided to produce it & ship them out... since being a non-auto.. I don't know why Panini is taking so long... they are going to use a stock picture more likely...

no serial number listed on the redemption.. makes me think there are more of these than we think...

I hate REdemptions!!
---
NEED: SPA 08-09 "CITY NAME LETTERS" G, E, S 1/1 & /3 *ALL LAKAERS
NEED: ELITE BLACK BOX LAKERS AUTOS (KAREEM/10 & BAYLOR/24)
MY BUCKETT: http://photobucket.com/jpleazme
*United States Navy*
10-05-2012, 10:39 PM
(This post was last modified: 10-06-2012 05:26 PM by jpleazme805.)
RE: About a redemption card I got
just got a response from Panini regarding my Elgin Baylor #115 Elite Black box "status signature" redemption I submitted in SEP 2011.... took months for them to reply to my multiple follow-up requests I submitted through their website...

This is what a Panini Representative wrote me:
"We are still waiting on the Elgin Baylor cards to be returned to us by the player. We appreciate your patience and as soon as we recieve the card in stock we will mail it out to you."

I guess it's Mr. Baylor's fault that the cards are not returned yet...?? hmmm?? When did Panini start sending the entire card to the Players to get signed, when it is a sticker auto...??? Looks like somebody doesn't know what they're talking about at Panini...

I hope Panini employees read this thread & my comments, because I am one upset collector!!

They had plenty of Baylor sticker autos laying around, but instead of finishing the manufacturing process for 24 redemptions, they decided to use all the sticker autos for products released in 2011-12, which Baylor autos can be packed pulled....

Panini's redmeption program gets a FAILED mark in my book!!

that & the high prices of boxes, no wonder.. collecting is not as fun as it used to be..
10-06-2012, 08:48 AM
RE: About a redemption card I got
Nice pull there
---


STAN MIKITA CUP FOUNDATIONS
MATT SMABY CUP PRINTING PLATES

BUCKET LINK
10-07-2012, 09:36 PM
RE: About a redemption card I got
its an 11-12 rc, first pick, its kyrie irving, and i dont think its autoed, nice card though.
---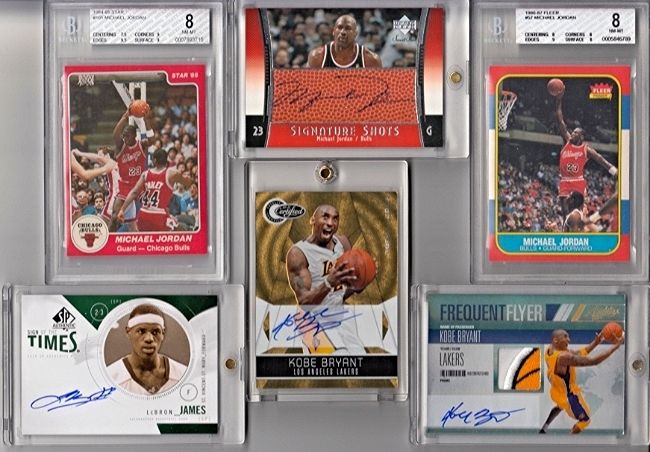 User(s) browsing this thread: 1 Guest(s)