Share Thread:
Your Favorite Basketball Set?!
10-05-2012, 09:27 AM
RE: Your Favorite Basketball Set?!
86-87 fleer without a doubt. Not only are they gorgeous cards with amazing photography, the set contains the best checklist of RCs in any sport hands down.Couple that with some serious condition sensitivity and you have an amazing challenge on your hands for set building.

I am a huge fan of the 87-88 and 88-89 sets as well.

80-81 Topps is an odd set but very cool. 81-82 is a great design with some awesome slept on cards as well. (Mchale was a beast and would have been a superstar if not for playing in Larry's shadow).
10-05-2012, 12:55 PM
RE: Your Favorite Basketball Set?!
I really like these 2004-05 Exquisite Enshrinements. They feel like they're worth a fortune.
However, it's really tough to beat 2007-08 Chronology Timeless Memories and Legends canvas autos.
I love the simplicity and bold autographs on these 2008-09 UD Black Autographs cards.
My favourite inserts are these hugely affordable 2000-01 SP Authentic Supremacy cards (they look like a precursor to Exquisite card designs, if you ask me).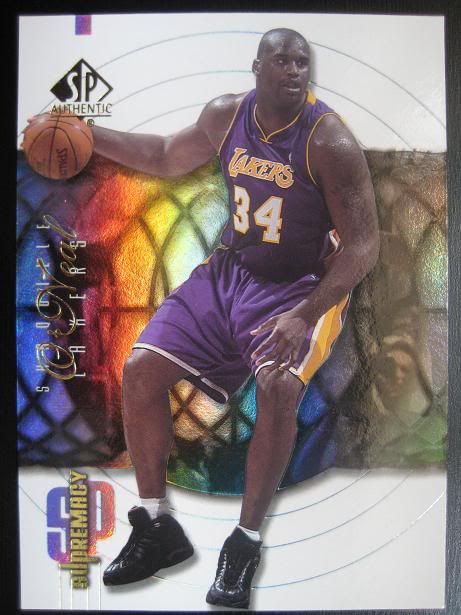 And the best base cards of all time, in my opinion, are these E-Motion and E-XL cards.
10-05-2012, 02:11 PM
RE: Your Favorite Basketball Set?!
Wow! Thanks for all the great responses, stories and comments guys! I read every single one of them! Really awesome and different perspectives of some great b ball sets! I'm a huge fan of ud black as well. I really love the long story too man!

Will, thanks for the pics!

Really appreciate the responses guys!
---
10-07-2012, 11:53 PM
nba50
Jr. Member


Posts: 135
Joined: May 2004
RE: Your Favorite Basketball Set?!
2011-12 Panini Preferred Silhouettes.

I think they're beautiful cards, little pieces of art. This is the first ever set that I liked so much that I deceided to start collecting it even though it has modern players in it. Usually i'm a HOF and 50 Greatest collector, with the exception of my side PC's such as Steve Francis.... But this Silhouettes set were so nice to me that I deceided to go after the set.

Still have a long way to go, but getting there slowly.
---
I am "THE" Elgin Baylor collector. Collecting basketball cards since 1992. You may know me from other places as "SportsItUpCards" or "Gio"

Collecting:

Elgin Baylor

NBA 50 Greatest GU

Basketball Legends GU

Steve Francis 1999-00 Rare cards #'d to 100 or less
10-08-2012, 02:43 AM
(This post was last modified: 10-08-2012 02:44 AM by ShowerSongs.)
RE: Your Favorite Basketball Set?!
04-05 Ultimate Collection
Like this (not my card)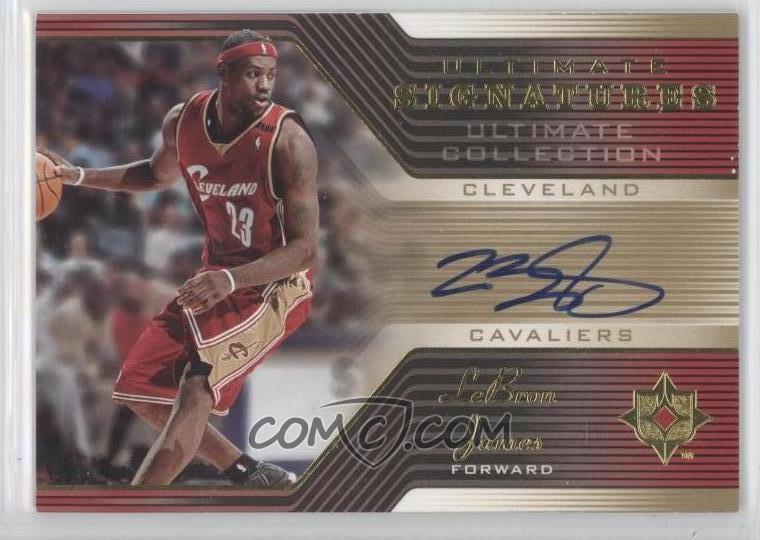 10-08-2012, 09:00 PM
RE: Your Favorite Basketball Set?!
1993-94 Topps Finest. I pulled the base set and a few refractors when the product came out.
I acquired the Jumbo pack insert set "Main Attractions" and have been chasing the refractors seriously for about six years now. I am down to the last 16 refractors that I need.
7 Alexander
12 Marciulionis
36 Malone
48 Morris
49 Day
66 Anthony
84 Cheaney
102 Wilkins CF
106 Miller CF
113 Rodman MF
142 Woolridge
147 Maxwell
180 Mayberry
182 Fox
211 Davis
217 Ellis
I still have this set because of the way it looks, the airbrushing on the material is something I think is cool.
I also just sold this SOTT S&R near set and completed SOTT set....I will miss them.
---
MY PHOTOBUCKET
LOOKING FOR....
NO MORE 1993-94 Finest Refractors / THE SET IS COMPLETED!!!
User(s) browsing this thread: 1 Guest(s)