Share Thread:
10-02-2012, 10:02 AM
TBarn291
Member


Posts: 2,448
Joined: Feb 2012
Jermey Lin Auto
I found a 2010-11 Season Update Dual Auto Jermey Lin/Omer Asik on Ebay going for $50 ending in 10 mins. I ended up paying 80 for it but the card books for $200 so I was still pretty happy. It will definitely be available for trade when it comes in. I think the only reason I got it that cheap was because the seller didn't list Jermey Lin's name in the auction so if you searched for Jermey Lin, it wouldn't show up. The seller had it listed like this "2010/11 Panini Season Update Rookie Duals Signatures Lin/Asik"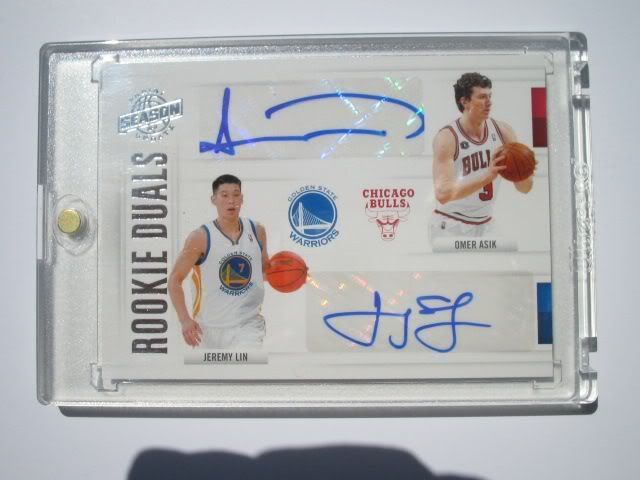 If anyone is interested in trading PM me for wantlist.
10-02-2012, 09:15 PM
mtadams2
Member


Posts: 664
Joined: Apr 2012
RE: Jermey Lin Auto
Any Lin auto is a good one. Congrats
---
http://s1172.photobucket.com/albums/r577/mtadams2/
10-02-2012, 10:00 PM
rjcj2017
Sr. Member


Posts: 5,841
Joined: Nov 2011
RE: Jermey Lin Auto
PM sent, thanks very much ...
User(s) browsing this thread: 1 Guest(s)