Share Thread:
Fun Mailday! MJ 1/1! PICS
09-29-2012, 04:55 PM
nickm1123
Sr. Member


Posts: 3,751
Joined: Jun 2009
Fun Mailday! MJ 1/1! PICS
Just a couple cards I have received in the past couple weeks. The MJ 1/1 isnt the most impressive card, but at least I can say I have a MJ 1/1, something I never thought I would be able to do. Got it for a good price too IMO. The Thunder/Lightning looks perfect on the front so at first I didnt understand the PSA 8 grade. On the back there are some scratches that dinged it. The Power in the Key is a card I have raw but it was in horrible shape. Replaced it with a graded card.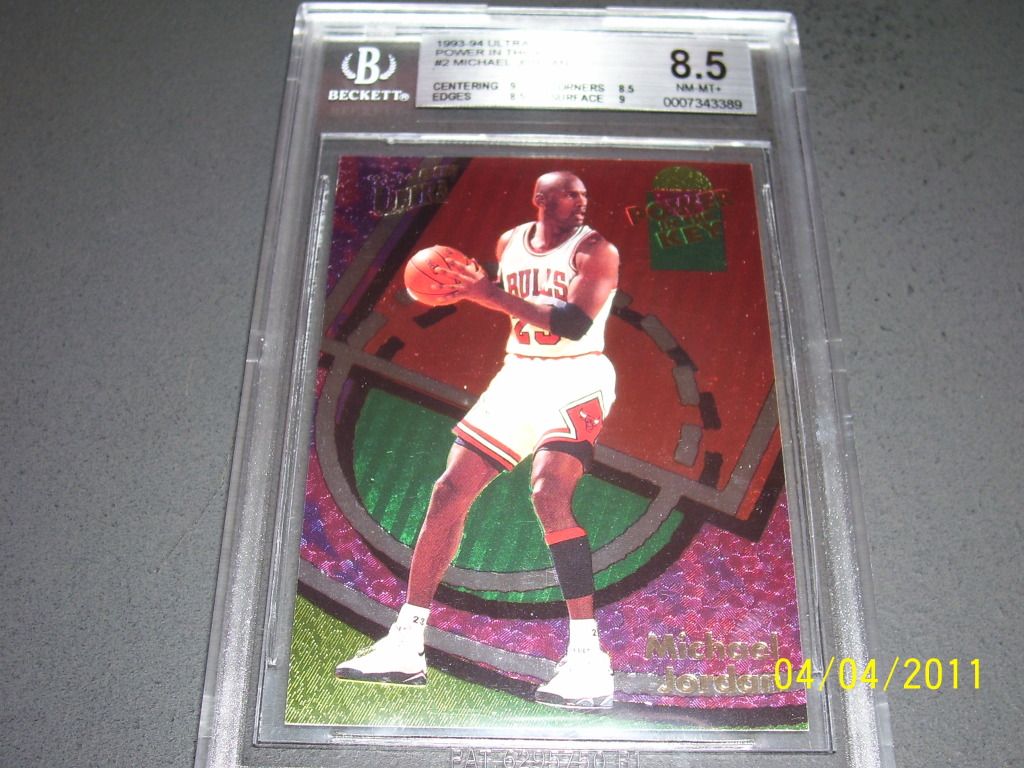 ---

User(s) browsing this thread: 1 Guest(s)