Share Thread:
BCCG trade group - October edition
09-29-2012, 06:11 AM
BCCG trade group - October edition
BCCG group October 2012 Edition.
http://bccgtrades.webs.com
Here is our greeting and member list by Ftballcardz.
This is a team collecting group called BCCG. This is a group who collects any and all cards of their favorite team, and send cards to other members of their favorite teams.
BCCG was created by Sambo22, for Team collectors.
What we do is, we are paired up into groups, then we are paired up to send to another group, or within your group, a package of cards of their respective team. In other words you will send at least one package a month and receive at least one package as well of your favorite team.
*****We send Base, Rookies, Inserts and IF your lucky a nice auto or g/u card also.(don't join expecting auto's or high end cards though). There is no specific amount of cards that you will need to send for your first group trade package. I usually say just send a package that you would like to receive.*****
***** All NEWBIES!!!! If you decide that you want to join I will add you to the group (if your team is available). The group trade list will be posted around the 7th of each month on the BCCG website, after I post a new monthly thread and the people that are interested in participating in that months group trades post that they "want in" for that month. If you are added to the group I will need your mailing address to add to the website. All newbies will be required to send first to an established member in the group, thus ensuring that the group trade will be fulfilled. *****
This started off as base cards but with all the great members here, we have been surprised by all the goodies being sent out. These members are great, unselfish, and trade friendly.
This is open for Beckett members who love collecting their favorite teams cards. We have been going strong for over 3 years now, and as always looking to fill empty team slots with good beckett members.
Take a look below to see which teams are still available and please PM Ftballcardz for further information or questions.
Only 1 member per team.
Here are the requirements and Key rules.
1) All new members MUST send FIRST, regardless of trader rating. (you will get your end)
2) All cards Must be sent by the end of the month, or you will be suspended for the following month. (sometimes life happens, so you must inform your group if you will be late sending) Also let Ftballcardz know of any and all reason's why you will be sending late via PM or posting on the thread.
3) If we do not hear from you for a month your position will be canceled and your team could be given to someone else.
4)We ask that you send a decent package to one another, remember Karma. At least 12 cards per lot.We all get along great here and have a lot of fun and we welcome new members.
5) Also we are asking that ALL members, Rookies and Veterans of BCCG to post in the NEW months thread that you are interested in joining that months group trades. Once you have posted you will be added and group trades will be posted a few days later for everybody.
This is the Member List as of September 3, 2012.
***I will be updating the list with only current members. PM's will be sent to those that have responded to the group in any of the past 3 months. If they do not respond to those PM's, then there name will be deleted and that team will open up for a new member to join.***
Check to see if your favorite Team is available.
Arizona Cardinals -- cody_allen
Atlanta Falcons -- qwertvt (newbie)
Baltimore Ravens - footbal (newbie)
Buffalo Bills
Carolina Panthers - mikeF26 ( newbie )
Chicago Bears - brouwer63
Cincinnati Bengals - Punkinhead1226 (newbie)
Cleveland Browns - Bjackson1981
Dallas Cowboys - cox1781
Denver Broncos -
Detroit Lions -- Baycitysfinest
Green Bay Packers - uwash97
Houston Texans - mickey871
Indianapolis Colts - soccerscrub
Jacksonville Jaguars -
Kansas City Chiefs - Jtdfz9 (newbie)
Miami Dolphins - phinzphan1372 (newbie)
Minnesota Vikings - wavytiger1975
New England Patriots - jlombardi
New Orleans Saints -
New York Giants - Temple Sportscards
New York Jets -
Oakland Raiders - RaiderNation75
Philadelphia Eagles - txviking
Pittsburgh Steelers - ftballcardz
San Diego Chargers - Tim49erfan (new team)
San Francisco 49ers -MannyEsco
Seattle Seahawks
St.Louis Rams - KoolKellyGirl
Tampa Bay Buccaneers -
Tennessee Titans - Themanj1
Washington Redskins - mzentko
(teams without a name next to them are open)
***** Please send cards of the team that your partner has selected only, not a multiple teams in one lot. **************************
------------------------------------------------------------------------------
If you would like to be included in this months group trades please post in this thread that you want to be included.
If you have not received your end of any of the past group trades please let me know.
Also please post in this thread whether you want to be included in the monthly group trades so that you can keep your spot. Those that don't post your teams will be cleared and opened for another BCCG member to join if interested.
http://bccgtrades.webs.com
---
Looking for Hines Ward rookies (that I do not have), low numbered parallels and autos. Also, Bowman Chrome Baseball autos.
I normally send trades on Tuesday's and/or Friday's due to work.

http://s244.photobucket.com/user/nynkefa...t=6&page=1
09-29-2012, 09:07 AM
RE: BCCG trade group - October edition
In again
---
Looking for:
Shane Vereen
2010 Panini Threads CJ Spiller letter "I"
Topps Magic Autos
2010 Topps Prime Rookie Autographs

Check My Bucket and Sub-Folders
http://photobucket.com/jlombardi24
09-30-2012, 04:16 AM
RE: BCCG trade group - October edition
Count me in for October,

Thanks!
---
Banner courtesy of Blaynero



Wants Houston Oilers, Titans, Steelers, & Nolan Ryan as well as 1960, 1971 & 1979 Pittsburgh Pirates. Looking for 2013 National Treasures NFL Shield Football Signatures #16 Justin Hunter /2
09-30-2012, 11:59 AM
cox1781
Member


Posts: 1,626
Joined: Jan 2003
RE: BCCG trade group - October edition
I'm in for October
---
I collect these three guys. I teach life skills class for kids and can always use free cards for them.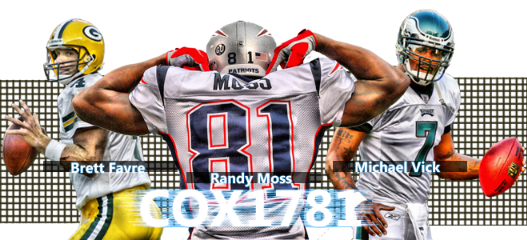 09-30-2012, 06:17 PM
RE: BCCG trade group - October edition
KKG is in for Rams!
---
10-01-2012, 08:47 AM
mzentko
Jr. Member


Posts: 384
Joined: Jan 1998
RE: BCCG trade group - October edition
in for oct
---
Mark Zentkovich
Redskins/STL Cardinals Collector
also working on Footaball HOF collection, see my website
10-01-2012, 11:23 AM
RE: BCCG trade group - October edition
Received my September group trade package from KKG. Awesome package!
A nice variety of Raiders vintage and current cards. A nice mix including some of my All Time favorite Raiders Cliff Branch and Tim Brown.
A nice stack of some current and recently former Raiders like Darren McFadden, Taiwan Jones, Darrius Heyward Bey, and Jacoby Ford plus more. And some former Raiders Louis Murphy, Zach Miller plus more.
Also got a nice Juron Criner Platinum RC, Rolando McClain Prime Jersey from Epix /50, and a SWEET Juron Criner AUTO from Rookies and Stars /499.
Thanks Kel for the super sweet package. I will be putting yours together and sending out this week.
P.S. I am IN for October group trades.
---
10-03-2012, 02:41 PM
qwertvt
New Member


Posts: 35
Joined: Jul 2012
RE: BCCG trade group - October edition
I am also in for October.
User(s) browsing this thread: 1 Guest(s)