Share Thread:
HOW MUCH IS THIS PMG GREEN WORTH??????????
09-26-2012, 07:18 PM
RE: HOW MUCH IS THIS PMG GREEN WORTH??????????
(09-26-2012 06:08 PM)

DREWWDOGG Wrote: Anyway I will post the price I sell it for here. My guess is its going to shock you guys.

---

.

---

Dude ive been collecting since I was in diapers so dont give that crap about it being for money. I love this hobby and only reason cards are still being made is because of the value they bring so stop devaluing them.
1) I thought you had already sold this in a lot for $4500... your previous posts suggested just that.
2) You have been collecting as long as you say that you have, then why did you "threaten to quit" on your previous post?
Here is my example of asking for opinions on pricing...
http://www.beckett.com/forums/thread-1514672.html
I didn't get into any arguments with a similar thread and I didn't post outrageous prices and then had to defend them, and call my buddy in for help. You really need to learn to take the opinions you ask for.
Sure one of you have posted very few times in the ten years as a member, out of you and patrick54. I would bet that you two know each other (if not the same person) and if we could check....your addresses are pretty close to each other.
I would love to hear a legitimate buyer chime in and say... they would buy this card for 2/3 of what you are saying... I agree that half is possible, but $2K-$3K is not happening. Please shovel your BS somewhere else. Now if sold in a lot... I would love to see the lot that makes the Rodman $3k worth of a $4500 purchase.
---
MY PHOTOBUCKET
LOOKING FOR....
NO MORE 1993-94 Finest Refractors / THE SET IS COMPLETED!!!
09-26-2012, 07:57 PM
RE: HOW MUCH IS THIS PMG GREEN WORTH??????????
this is funny, someone thats been a member here for 10 years comes out of no where to defend this bs, what a coicidence. if you think this is a 3K card, post some evidence, looking at completed sells on ebay, there is no way to justify the rodman being a 3K card.
---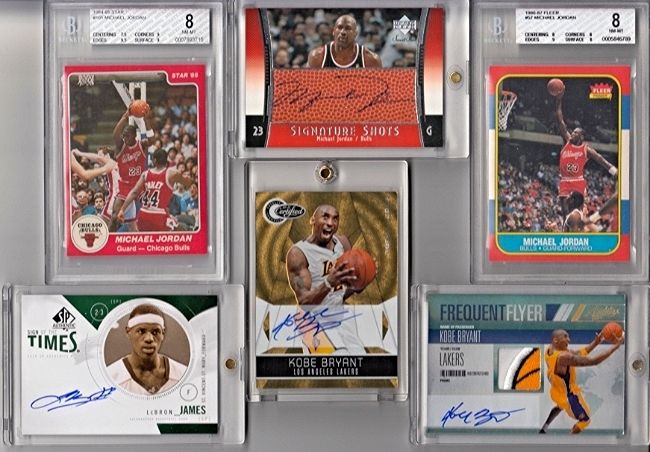 User(s) browsing this thread: 1 Guest(s)