Share Thread:
HOW MUCH IS THIS PMG GREEN WORTH??????????
09-26-2012, 12:54 AM
(This post was last modified: 09-26-2012 12:56 AM by shezdoni.)
shezdoni
Sr. Member


Posts: 4,206
Joined: Aug 2005
RE: HOW MUCH IS THIS PMG GREEN WORTH??????????
(09-25-2012 06:22 PM)

DREWWDOGG Wrote: Maybe MJ and Lebron blue.red pmg sales has slowed down. But not the pmg green ones. Anyways Ive already had offers of over 3,000 and i declined.
Hmm, making up stories again alugo01? Here, you claim that you turned down an offer for that card for $3000, on another site, you claim you turned down an 2 offers for $5000 on it, not to mention you have a bad trade on yet another site that you need to deal with.
but to answer your original question, you will be lucky to get $100 or so on it, that card is no where's close to being mint like you claim, nor is it even close to being nrmt, both corners on the right site on the front are almost missing, chipping on the left bottom corner on the front, as well as massive chipping on the back of the card.
---
the bucket
http://postimage.org/Shez

WANTED:


2006 FLAIR SHOWCASE SIGNATURES #/35
09-26-2012, 01:32 AM
RE: HOW MUCH IS THIS PMG GREEN WORTH??????????
Believe all the ebay prices and be greedy, it will come back to bite you.

A 3k offer is ridiculous, pretty sure the buyer came to his senses and you lost out because you got greedy
09-26-2012, 03:47 AM
DREWWDOGG
New Member


Posts: 7
Joined: May 2012
RE: HOW MUCH IS THIS PMG GREEN WORTH??????????
HAHA you people are insane. I just sold it and yea had 3 offers of 5k. one for the card one for the lot. Guy who offer for only the card didnt have the money he said he did, and the second guy is the one who wanted the whole lot. And thats who im currently selling too, he went down 500. I sold the lot for 4500. SO no Shezdoni, not making stories up. And as for it going for 100. HAHAHAHAHA is all i can say. i pulled that fresh from pack to soft sleeve and toploader without a fingerprint on it. cant believe you people these days. haha thats why getting out of the hobby. this thread was supposed to be about talking about pmgs. you guys go ahead and keep killing the prices of cards because of shitt like this. No wonder why basketball prices are doing worst out of all sports. And no TRISTAN im not the greedy one. THATS YOU i spent almost 4k on the case and youre acting like im crazy for asking that. You guys are all immature, my feedback means nothing here you guys dont know anything about me or how i trade so back off. this thread is pointless now.


DELETE THIS THREAD
09-26-2012, 08:44 AM
RE: HOW MUCH IS THIS PMG GREEN WORTH??????????
6 posts on here and you are already whinning like a 2 year old, im sure this will last..... first off, the card is not mint, the chipping on the back is awful. second, even if a rodman sold for 1300 2 weeks ago, it was more then likely the first one on ebay and why it sold at that price. I agree with it being a 1K card, there is no way people were offering you 3k for it. so you are claiming you sold a "lot" for 4500, what was in the lot?
---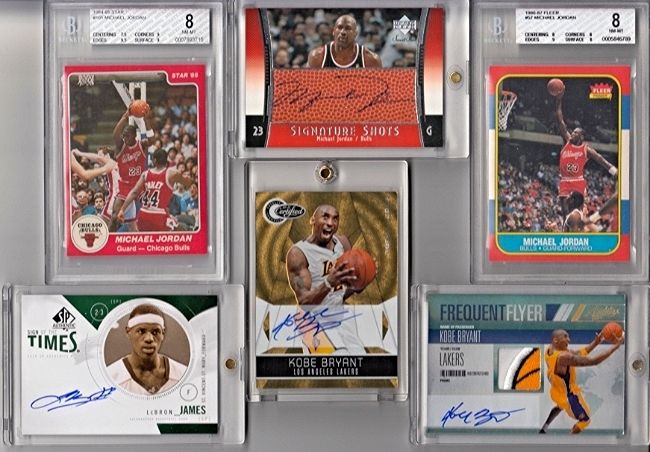 09-26-2012, 10:39 AM
RE: HOW MUCH IS THIS PMG GREEN WORTH??????????
4k for a case? I paid $1200

You are the immature one my friend, have some respect for the members of the forum. You asked a question and they gave their opinions.

Oh, I just sold my Jordan Rookie BGS 8 for $5k also :-)
09-26-2012, 12:19 PM
(This post was last modified: 09-26-2012 12:20 PM by got watcha want.)
RE: HOW MUCH IS THIS PMG GREEN WORTH??????????
I agree... with above poster. YOU ASKED FOR OUR OPINIONS...

That is a great card and I am sorry for your reaction. You obviously got caught running up the price of this single.

Yeah, if the thread gets deleted, how are you suppose to post a confirmed trade? I am sure you want this deleted so you can BS someone else on another forum.

Ping- I was trying to be nice with my first posts.. the OP is a little whinny and got that way pretty quick.

Definately not being honest here are you alugo01???
---
MY PHOTOBUCKET
LOOKING FOR....
NO MORE 1993-94 Finest Refractors / THE SET IS COMPLETED!!!
09-26-2012, 12:24 PM
RE: HOW MUCH IS THIS PMG GREEN WORTH??????????
If you got $4500 for that, congrats; because that would mean you got SEVERAL times what it was worth.
---

(Thanks to phinzphan1372 for sig!)

Always looking for Arian Foster, Josh Hamilton, and Walter Payton
Click HERE to see my bucket!
09-26-2012, 12:42 PM
RE: HOW MUCH IS THIS PMG GREEN WORTH??????????
"double premium"

moron
---
onedollardutch.blogspot.com

09-26-2012, 01:53 PM
RE: HOW MUCH IS THIS PMG GREEN WORTH??????????
Who did you sell it to? What website was it sold through? It wasn't ebay....
What other cards were in the "LOT"?

There are young adults on this site, there is no reason to cuss or use foul language. But you probably do not know that, because you are still a kid that got upset, because longtime Beckett Members have provided you an honest answer to your question... You should of taken the $3K offer for the Rodman & ran with it... I strongly believe that the Retro PMG will go down in price... except the top 4-5 players... i.e MJ & Lebron...

If the OP actually paid $4K for a case... that is crazy. you got ripped off!! you almost didn't make your money back... out of that $500 you made, you would have to package all cards, securely, ship with signature confirmation, send priority mail, or fedex or any other shipping method that has tracking.. maybe, even send registered mail with insurance... all that adds up.. insurance for $4,500 is not cheap..

It seems like you are new to Beckett... did you previously use another user id on this site?
---
NEED: SPA 08-09 "CITY NAME LETTERS" G, E, S 1/1 & /3 *ALL LAKAERS
NEED: ELITE BLACK BOX LAKERS AUTOS (KAREEM/10 & BAYLOR/24)
MY BUCKETT: http://photobucket.com/jpleazme
*United States Navy*
09-26-2012, 04:05 PM
patrick54
Jr. Member


Posts: 140
Joined: Dec 2002
RE: HOW MUCH IS THIS PMG GREEN WORTH??????????
I have to agree with the original poster that sold the card. People on these forums think they know all and most wouldn't know that they have a butthole if not for farting out of it. I've sold 7k worth of the pmgs out of 2 cases that I opened, all on ebay. I more than doubled my money just off of the pmgs and still have the other inserts and some pmg's. Someone on here stated that the green should sell for 100 bucks, and it sounds like they are jealous because they don't have the card or the funds to purchase it. Forum rats have ruined this hobby and the ones of us that are higher end collectors are sick of the forum rats and their novice knowledge of the hobby and the prices that they ruin in the hobby due to lack of knowledge and economics.
---
User(s) browsing this thread: 1 Guest(s)