Share Thread:
CONTEST CLOSED & RESULTS: Share Your Opinion & WIN
09-22-2012, 11:30 PM
(This post was last modified: 09-28-2012 12:01 AM by roger rabbit.)
CONTEST CLOSED & RESULTS: Share Your Opinion & WIN
RESULTS: I asked random.org for two numbers between 1 and 39 (the total # of posts), to select the two winning posts. The numbers were 14 and 23, so uvaspina and neckababy are the winners. Guys, please get in touch with me to arrange your prizes. Thanks to everyone for your opinions, they'll help me make some decisions moving forward. In case you're interested, here were the players voted on most to get the boot from the collection:
1) Billingsley (15 votes)
2) Victorino (10 votes)
3) Haren (8 votes)
T4) Crawford (7 votes)
T4) Dunn (7 votes)
T4) Youkilis (7 votes)
T4) J. Johnson (7 votes)
T8) Belt (6 votes)
T8) Hunter (6 votes)
T10) Uggla (5 votes)
T10) Reddick (5 votes)
- - -
Figured it was about time I did a contest on here to give away some nice cards. I'll randomly pick two winners on from all entries on Thursday the 27th and each will receive 3-5 cards worth around $50 BV total. They'll include autos & GU, and will be based on the collecting preferences of the winners. It'll be a worthwhile prize...now for the contest.
- - -
One of my PCs is a collection of autos of some of the best current players. I've limited this collection to exactly 100 cards, and when I get a new auto of a player I want to add to the collection, the player/card in the collection I rate lowest is removed (Elvis Andrus and Tommy Hanson were recently dropped).
I'm looking for peoples' opinions of who should be the next 5 cards to get dropped as new cards are added, so take a look at the entire collection by following the link below, and post in the thread who you think are the 5 who should be removed from the collection next. A few of things to keep in mind:
1) The players chosen aren't just based on the current season, but for their career (that's why guys like Justin Morneau are there). But too many bad seasons and they can get dropped.
2) There are a few rookies and emerging stars in the collection, as I consider future potential in selecting who's in (though no prospects who aren't in the show yet, they're in a different collection).
3) The quality of the card/auto itself plays a factor. For example, Jon Jay might not be one of the top 100 players in the game, but he's pretty good, emerging, and it's a gorgeous card.
4) These aren't intended to be the top 100 players, as there are guys who I'm still chasing (like A-Rod). Once I get those other players, that's why I need to know who to remove next, so let me know who your bottom 5 are.
5) There are currently only 98 cards in the collection, as I'm awaiting Lawrie and Cespedes autos which will go into this collection when they arrive, so you can include those two guys in your deliberations.
Make sense? So again, look through the collection below and let me know which 5 players you don't think belong in a collection of the game's top current players based on the criteria above. There are no wrong answers, though I'll only be considering real answers for the contest winners.
Thanks all for your advice! I look forward to posting the winners on Thursday. Cheers.
Here's the collection:
http://s899.photobucket.com/albums/ac194...=slideshow
---
Trading for cut autos of baseball HOFers, autos of current and future Cleveland Indians (esp. Kipnis, Lindor, Kluber, Salazar & Zimmer) & autos of Cleveland Browns. Top PC Wants: Brett Favre auto.
09-22-2012, 11:54 PM
ryanmo5
Sr. Member


Posts: 3,088
Joined: Apr 2011
RE: BIG CONTEST THREAD - Share Your Opinion & WIN
Ok so here goes, my 5 I would personally bumb from the list if I were you

1. Carl Crawford
2. Adam Dunn
3. Kevin Youkilis
4. Chad Billingsley
5. Mike Moustakas
---


LF Paul Goldschmidt, David Peralta, and misc cards.
If anyone has or spots anyone that has the 2012 Paul Goldschmidt finest red, atomic, or plates ft/fs please lmk
Thanks Zeprock for the cool sig!!!
09-23-2012, 12:28 AM
RE: BIG CONTEST THREAD - Share Your Opinion & WIN
1. Dan Haren
2. Johan Santana
3. Torii Hunter
4. Shane Victorino
5. Andre Ethier
---
09-23-2012, 12:48 AM
RE: BIG CONTEST THREAD - Share Your Opinion & WIN
Here's my list of 5 to eliminate. Tough to pick any as they are all beautiful cards. That Jon Jay patch is...WOW

1. Andre Ethier
2. Shane Victorino
3. Adam Dunn
4. Mark Teixeira
5. Brandon Belt
---
09-23-2012, 01:25 AM
RE: BIG CONTEST THREAD - Share Your Opinion & WIN
Chad Billingsley
Dan Uggla
Adam Wainwright
Jordan Zimmerman
Carl Carwford
---
09-23-2012, 09:07 AM
Blury1
Jr. Member


Posts: 377
Joined: Dec 2011
RE: BIG CONTEST THREAD - Share Your Opinion & WIN
1. Pablo sandavol
2.Dustin ackley
3.Anthony rizzo
4.Brandon belt
5. Mark texeira
---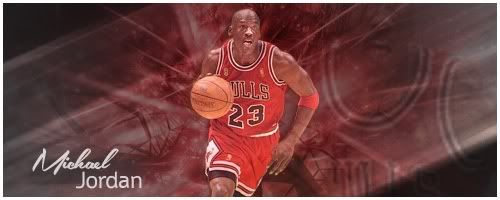 09-23-2012, 09:12 AM
jnjbj
Member


Posts: 649
Joined: Apr 2004
RE: BIG CONTEST THREAD - Share Your Opinion & WIN
Here is my five, based on different Factors.

2011 Freddie Freeman
2008 Josh Reddick
2009 Jordan Zimmerman
2006 Josh Johnson
2003 Chad Billingsley
---
If you have less than 25 trades. I ask that you ship first!
Collecting RC's / Prospects / USA / Aflac & Mike Stanton......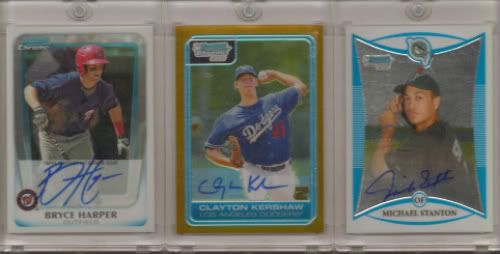 09-23-2012, 09:19 AM
RE: BIG CONTEST THREAD - Share Your Opinion & WIN
1. Teixiera
2. Molina
3. Zimmerman
4. Youkilis
5. Crawford
---
Collecting ROOKIE CARDS 40-60's, 25 Gehrig, fancraze-wagner
09-23-2012, 11:56 AM
jniere15
Jr. Member


Posts: 278
Joined: Jan 2012
RE: BIG CONTEST THREAD - Share Your Opinion & WIN
Here are the 5 that I think would not be bad to get rid of...
1.)Jason Motte
2.)Nelson Cruz
3.)Hunter Pence
4.)Shane Victarino
5.)Chad Billingsley
09-23-2012, 12:05 PM
ja1091
Member


Posts: 549
Joined: Jul 2011
RE: BIG CONTEST THREAD - Share Your Opinion & WIN
1. Crawford
2. Billingsly
3. Victorino
4. Bruce
5. Dunn
---

Collecting Robinson Cano, Eduardo Nunez, and Derek Jeter
Also making sigs
User(s) browsing this thread: 1 Guest(s)