Share Thread:
Kendall Marshall Supercollection (SCANS added to last page 10/17/14)
11-02-2013, 07:44 PM
(This post was last modified: 11-02-2013 07:47 PM by thepointguard_10.)
RE: Kendall Marshall Supercollection (SCANS added 11/1/13)
(11-01-2013 04:28 PM)

buckunteer Wrote: hey, by chance do you need the Marshall 12-13 leaf "droppin' dimes" auto, /25 gold version?? I have a chance to pick one up in a trade if you'd be interested
I actually have that one, but thanks for lookin out for and remembering me! the only one from the "droppin dimes" I need is the red /5
---
(11-02-2013 12:43 PM)

jdetter23 Wrote: I'm still bummed by the Suns trading and then the Wizards cutting him. I hope a contender decides to pick him up! I'm ready to pick up his RPA in immaculate!
I'm super bummed about that
maybe he will go to my Mavs! I can only hope.... I should know this, but what does RPA actually stand for?
---
Mail today, just one- nothing spectacular
2013-14 Hoops Artist's Proof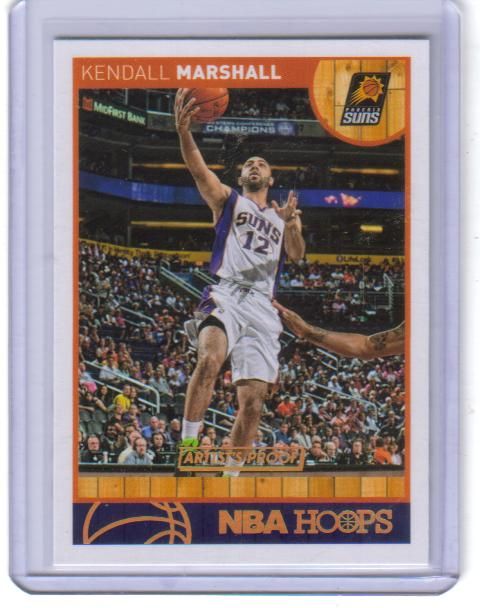 ---
My Website:

thepointguard.weebly.com


Also Collecting:

Five Star Autos, '50s Topps Sets


Current Top Wants:

'15 Chipper Jones & Other Five Star Autos

User(s) browsing this thread: 1 Guest(s)