Share Thread:
Where can I buy thick Plastic Sleeves
09-11-2012, 03:39 AM
mkimura
New Member


Posts: 19
Joined: Mar 2012
Where can I buy thick Plastic Sleeves
All the new cards are think like the ones with gold in it. Where can I buy those sleeves??
09-11-2012, 05:25 AM
RE: Where can I buy thick Plastic Sleeves
blowoutcards.com is where i get mine, they have any size toploader you may need and extra thick penny sleeves. wait and get them when you buy wax, any order over $150 has free shipping.
---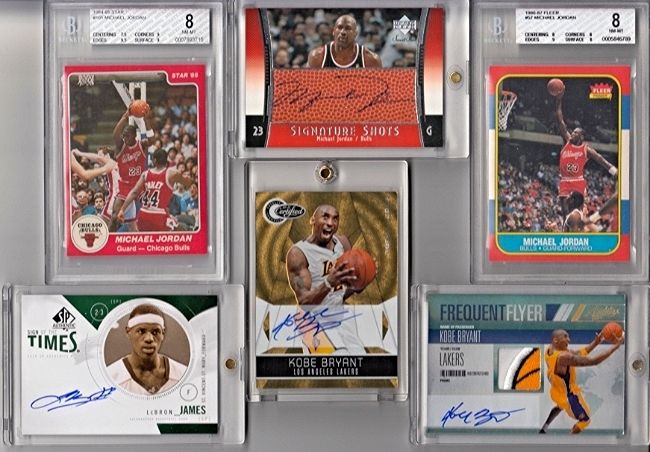 09-11-2012, 08:13 PM
RE: Where can I buy thick Plastic Sleeves
I recommend buying 1-2 packages when you buy a couple boxes of cards.. I just bought some penny sleeves (130ct) from my LCS, along with thick toploaders (120ct & 130ct), which come 10 to a box.. I got overcharged from them.. I think I paid $2.50-3, not sure, because I didn't ask for individual prices.. I was buying a lot of supplies..

If you trade/sell... it is cheaper to buy the thicker toploaders & sleeves.. don't try to put a thick card into the regular toploaders.. or if the card feels too tight for the toploader, don't use that one, use the next size up..

Magnetic Onetouch holders look nice, but can be expensive, if you're paying $1-2 each for them.. for those, I bought the 25 count boxes for the two sizes I use the post.. & about 5 of each of the other sizes.. so I have them on hand, when I am busting wax at home..

any real thick cards.. like the Elite Black Box letterman cards, I buy the plastic snap boxes, instead of trying to find a penny sleeve to put them in.. I believe those cards are 180ct.. but not sure.. I never tried to put them into a onetouch holder to verify size...

most card shops will carry a small amount of the different size penny sleeves & toploaders... if you're not sure, you can always ask your LCS or internet seller for their recommendation, when you are placing an order for wax..
---
NEED: SPA 08-09 "CITY NAME LETTERS" G, E, S 1/1 & /3 *ALL LAKAERS
NEED: ELITE BLACK BOX LAKERS AUTOS (KAREEM/10 & BAYLOR/24)
MY BUCKETT: http://photobucket.com/jpleazme
*United States Navy*
User(s) browsing this thread: 1 Guest(s)