Share Thread:
BCCG trade group -- September 2012 edition
09-24-2012, 09:09 PM
qwertvt
New Member


Posts: 35
Joined: Jul 2012
RE: BCCG trade group -- September 2012 edition
I received my cards from Ftballcardz today. I was simply amazed at the selection, quality, volume and variety. Serial jersey cards a D.J. Shockley auto and many more of my favorite players. Thanks Mike.
I look forward to November (if the group will have me back) and I plan to pay it forward. Thanks all. Take care
- Jason
09-25-2012, 05:21 PM
sambo22
Sr. Member


Posts: 2,578
Joined: Aug 2007
RE: BCCG trade group -- September 2012 edition
Hey whats up guys? Been awhile since I have been on but glad to see some familiar names still here and nice to see some new ones too. I'm so glad football is back eventhough its painful to watch the cowboys play let alone any game with the great refs lol. Hope you all are doing good and I'm hoping to start coming on here more. Talk to you all soon and as always go cowboys.
---
http://s1197.photobucket.com/user/snaeja2210/library/
09-26-2012, 06:54 PM
RE: BCCG trade group -- September 2012 edition
Titans package shipped today!
---
Looking for:
Shane Vereen
2010 Panini Threads CJ Spiller letter "I"
Topps Magic Autos
2010 Topps Prime Rookie Autographs

Check My Bucket and Sub-Folders
http://photobucket.com/jlombardi24
09-29-2012, 06:16 AM
RE: BCCG trade group -- September 2012 edition
chatter has been quiet on here. Hopefully everyone has gotten their respective trade packages.

How is everyone feeling about their football teams after 3 weeks of play? My Steelers are making me feel like this is going to be a long, interesting season. Too many mistakes on offense and turning the ball over are driving me nuts.
---
Looking for Hines Ward rookies (that I do not have), low numbered parallels and autos. Also, Bowman Chrome Baseball autos.
I normally send trades on Tuesday's and/or Friday's due to work.

http://s244.photobucket.com/user/nynkefa...t=6&page=1
10-11-2012, 02:35 PM
uwash97
Member


Posts: 1,754
Joined: Mar 2001
RE: BCCG trade group -- September 2012 edition
I'm a little late posting this but I thought I would put it in the correct thread at least. I received an awesome Packers/Huskies PC package for the September trade from footbal last weekend. Had a lot of great 90s inserts of my Dawgs and some sweet Packers too. Here are the highlights:
The Driver is /25, the Rodgers Certified Blue is /100, and the Rodgers NT is /99. My favorite in here has to be the Jordy. 2 3-color patches is just pure sickness. Much appreciated! In addition, although not pictured he managed to add a previously unowned card to my Favre PC in the form of a 96-97 Scoreboard Autographed Collection Stongbox #2. Really stoked to see that! My other favorite card was the 1996 Press Pass Paydirt Gamebreakers Lawyer Milloy - another card I have never even seen and is really hard to find (because few people care about that set).
Thanks for the great package, Chris! It was a lot of fun to go through. Your extremely belated Ravens package is likely going out tomorrow. Might even throw some Vikings in there, but don't tell anyone...
---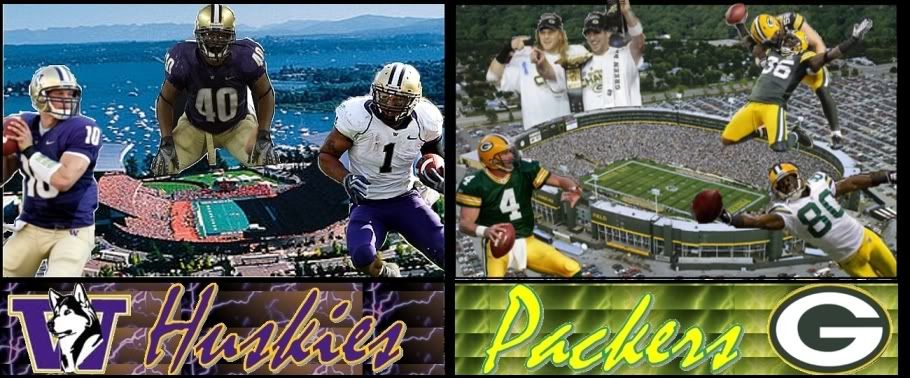 Banner by mattfastiggi
Collecting: Brett Favre (7,771 unique as of 6/1/2015), Packers, UW Huskies (Shaq Thompson, Shelton, Peters, Kikaha, Sankey, ASJ, Trufant, Locker, Brunell, Dillon, etc.)
10-20-2012, 02:04 AM
RE: BCCG trade group -- September 2012 edition
Have received my package from Mickey871,. Cardshow today, will have your package in the mail Monday or Tuesday.

Thanks!
---
Banner courtesy of Blaynero



Wants Houston Oilers, Titans, Steelers, & Nolan Ryan as well as 1960, 1971 & 1979 Pittsburgh Pirates. Looking for 2013 National Treasures NFL Shield Football Signatures #16 Justin Hunter /2
User(s) browsing this thread: 1 Guest(s)