Share Thread:
08-21-2012, 10:50 AM
Looking to trade (Scans)
Looking to make some trades.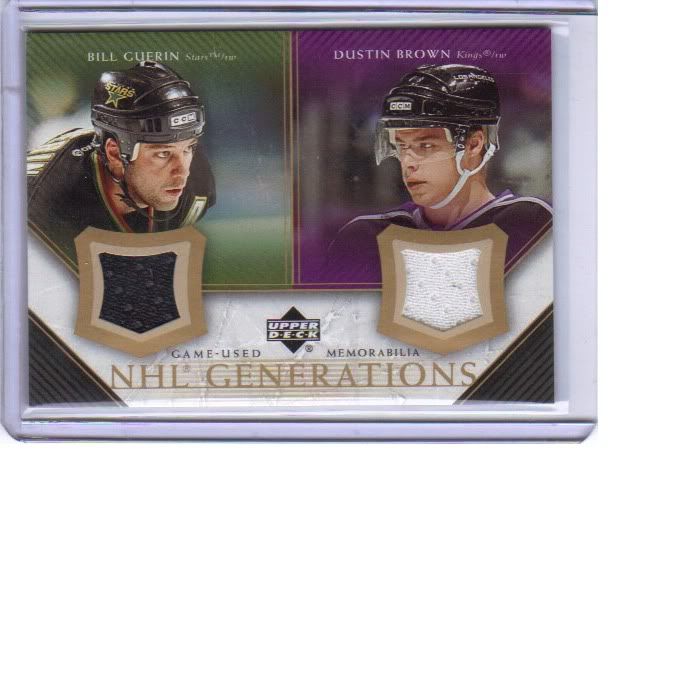 ---

http://s70.photobucket.com/albums/i109/bguzowski16/
08-21-2012, 12:13 PM
anavrin78
Jr. Member


Posts: 276
Joined: Jul 2012
RE: Looking to trade (Scans)
I still have a couple of Turco's and the Modano you were wanting I think. Im interested in the Oshie card.
---
PC: Kovy-Hasek-Bure-Sanford-Low

Trading for:
00-01 SC Beam Team
01-02 YoungStars Gold
Tradelist
Photobucket
08-21-2012, 01:11 PM
RE: Looking to trade (Scans)
Nice stuff. Sorry but wasn't interested in Marleau...he might be my least favorite Shark. Let me know in the future if you ever see anything comparable for the Fed.
---
LOGAN COUTURE | MARTIN ST. LOUIS | JEREMY ROENICK | JONATHAN TOEWS
Malkin | Iginla | Datsyuk | Kane | Larionov | Thornton | Fedorov


(Link) Gimme Your: 09-10 SP Authentic | 09-10 Ice | 07-08 O-Pee-Chee
08-21-2012, 01:27 PM
RE: Looking to trade (Scans)
(08-21-2012 01:17 PM)

bguzowski16 Wrote: I liked the Stastny
I've made a mental note. Can't do it for a jersey because I'm looking for a nice (preferably AU'd RC) return of around of BV+bump on this:
Maybe I'll have something more comparable later.
---
LOGAN COUTURE | MARTIN ST. LOUIS | JEREMY ROENICK | JONATHAN TOEWS
Malkin | Iginla | Datsyuk | Kane | Larionov | Thornton | Fedorov


(Link) Gimme Your: 09-10 SP Authentic | 09-10 Ice | 07-08 O-Pee-Chee
User(s) browsing this thread: 1 Guest(s)