Share Thread:
08-11-2012, 05:06 PM
(This post was last modified: 08-11-2012 05:52 PM by last chance willie.)
'12 Finest Break
Today was a somber one for me as I made my final purchase at my LCS in the state of WA. I will be moving back home to TX soon, but I had to stop in one last time to say my goodbyes.
When I returned from my second deployment in 07 I stumbled upon "The Baseball Card Shop" in Puyallup, if your ever in that area please stop and see Brian, he's a stand up guy, straight shooter, no bs. Brian let me hang around and just talk in the shop, which was huge for someone who really just needed someone to listen to him. I will greatly miss our friendship, but I'm very thankful for the chance to have got to known him.
If anyone knows of a good shop in the DFW area please message me or leave a comment with the name. I'm not opposed to buying online, but I rather enjoy going to a bricks and mortar shop when I can.
On to the goods...........
Zack Cozart Jumbo Patch 2/25 SP
Jordan Pacheco Auto Jsy 110/299
Jordan Pacheco Auto 249/299
Tom Milone Green Auto 54/199
Yu Darvish Finest Moments
Yu Darvish RC
Bryce Harper RC
Mike Trout (2)
---
Last Chance Willie


08-11-2012, 05:45 PM
RE: '12 Finest Break
the trout's aren't rc's but that cozart is nice.
---
Collecting: Crede, Luck, Tannehill, Osweiler, Cobb


Revolving signature
08-11-2012, 09:30 PM
RE: '12 Finest Break
Nice break!!
---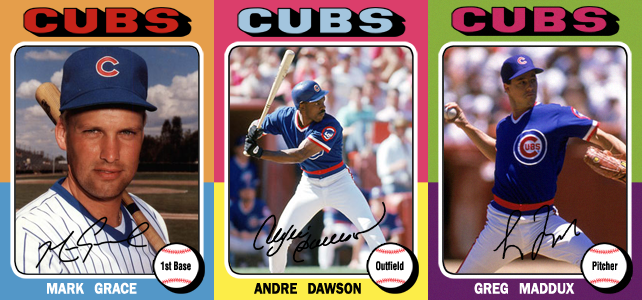 a big shout out to jbel4331 for the AWESOME '75 cards!!
PC:TRIBUTE & HERITAGE & CHROME.GRADED '75 TOPPS & VINTAGE
User(s) browsing this thread: 1 Guest(s)