Share Thread:
08-07-2012, 07:22 PM
Murzcoach
Jr. Member


Posts: 336
Joined: Jul 2012
2 Target Hangers
For some reason the two targets in my area don't have blasters, so I grabbed a couple hangers. All are FT or Sale.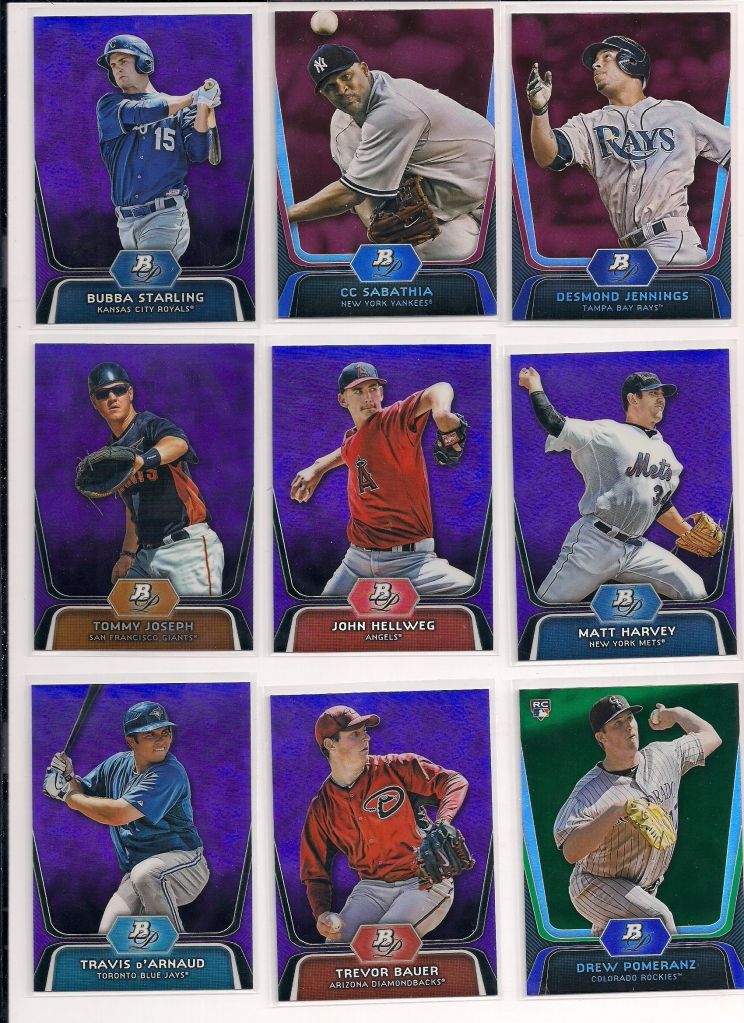 08-07-2012, 07:32 PM
(This post was last modified: 08-07-2012 07:38 PM by petillo64.)
petillo64
Member


Posts: 1,831
Joined: Jun 2012
RE: 2 Target Hangers
Is it just me, our are these platinum blasters loaded? In addition the purp's, I've received 2 auto's out of four blasters, and it seems that most of the parallels are x-fractor prospects or ruby's, which are both 1:20, if I'm not mistaken... Plus, 2 harper's and a darvish in the mix as well.
---
change "blasters" to " rack packs"
---
PC Players: Alex Bregman and Christian Yelich. Looking for any and every I don't have.
Other Players: Luis Ortiz Jr., Rowdy Tellez, Touki Toussaint
08-07-2012, 09:58 PM
RE: 2 Target Hangers
seems like whenever a new product hits the first wave of blasters are loaded then it dies off. I guess they do it that way to get people excited.

It's been that way for the last couple of years now and it's not to say later waves won't have good stuff it just seems to be more far and in between than when the product first hits.
08-08-2012, 10:28 AM
RE: 2 Target Hangers
Check me for all the stuff except base thanks
---
Collect Braun, Hamilton, Bautista, Posey, Stanton, Kemp, and Hart
Seral #, RC, GU , and Auto's

Trading. In your favor for auto rc's
User(s) browsing this thread: 1 Guest(s)