Share Thread:
08-01-2012, 04:51 PM
(This post was last modified: 08-03-2012 08:33 PM by Murzcoach.)
Murzcoach
Jr. Member


Posts: 336
Joined: Jul 2012
1st Break Here
Hey guys! I'm just recently back to collecting after about 15 years. I've been lurking on this site for the past month and wanted to post my first couple breaks. I'm still trying to get my cards loaded into the organize and get my scanner working, but wanted to post my most recent break to get an idea of what I have.
'12 Bowman Platinum Box (Hits)
Base RC - Darvish
Base RC - Cespedes
Prospect Auto - Andrew Susac
Prospect Auto Redemption - Derek Norris
Prospect Auto Relic - Mike Olt
*Atomic Refractor - Sebastian Valle (#3/5)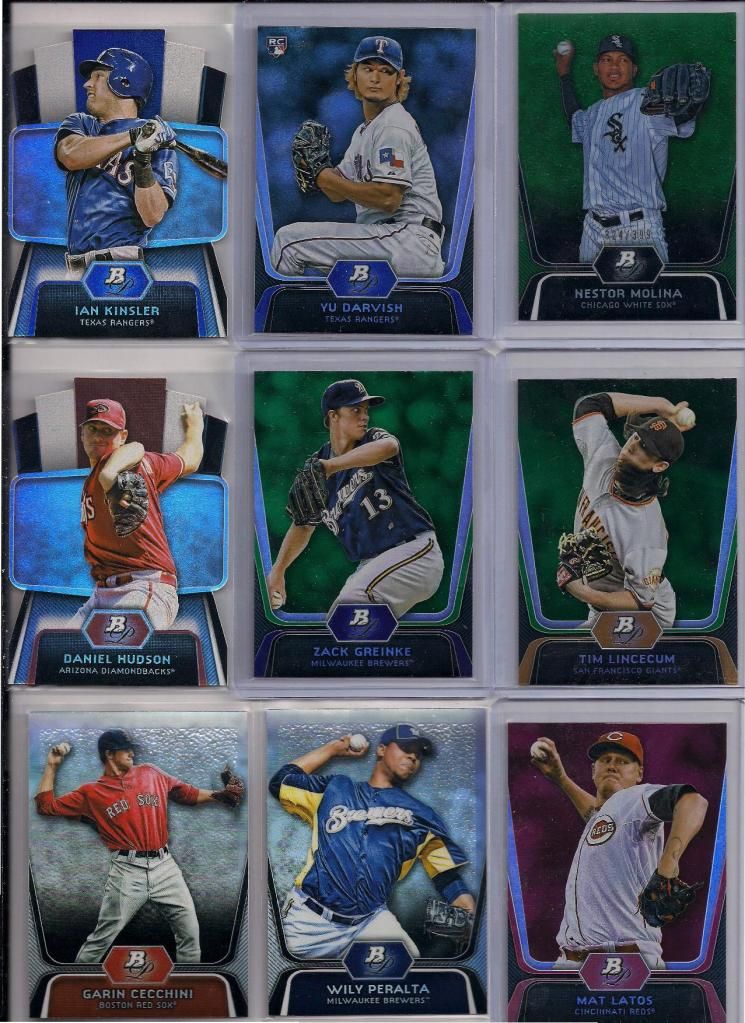 I think I did pretty well considering I got the Atomic, although I've never heard of the guy. The Olt is pretty nice as well. What do you guys think? What is the Valle Atomic worth?? I plan to trade what I break for my Dodgers Auto/Relic combo PC.
08-01-2012, 05:32 PM
magneto2
Sr. Member


Posts: 2,902
Joined: May 2002
RE: 1st Break Here
First off welcome and thanks for posting! Nice break btw! Love to see scans of the hits.. You can post to photobucket or imageshack. Just be sure to copy paste the img code into your post. The Valle is descent not sure about how he is doing. Check out Milb.com to get a better idea.
08-01-2012, 06:08 PM
kfeldman
Member


Posts: 1,873
Joined: Jan 2007
RE: 1st Break Here
Valle is/was the Phillies top catching prospect. They just picked up Tommy Joseph from the Giants, so Valle got moved up to AAA. I think they are hoping that he will place Ruiz, but I think Joseph will probably get the call first. I'm interested in it if its for trade.
---
Looking for Chase Utley, Maikel Franco, Carson Wentz, Ben Simmons, other nice Philly cards Star autos & HOF GU and Autos




Top Wants
1. Babe Ruth jersey relic
2. 2015 topps chrome maikel Franco red/green/super auto
3. Mike Trout Auto
08-01-2012, 07:19 PM
RE: 1st Break Here
nice break!! thanks for sharing it with us!!
---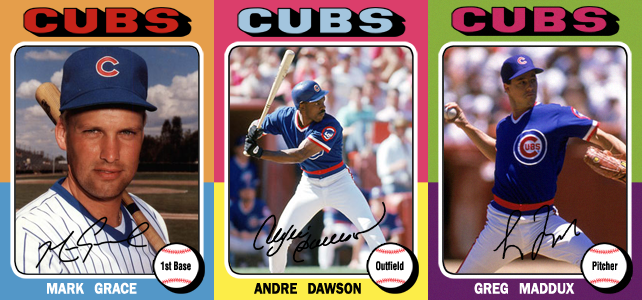 a big shout out to jbel4331 for the AWESOME '75 cards!!
PC:TRIBUTE & HERITAGE & CHROME.GRADED '75 TOPPS & VINTAGE
08-02-2012, 12:11 AM
Murzcoach
Jr. Member


Posts: 336
Joined: Jul 2012
RE: 1st Break Here
OK I got my scanner working and uploaded some pics. I created a Photobucket account (to insert pics into the thread) and tried to upload the pics there but when using the browse function on the site I was unable to see the pdf files. Do I have to do something to the file before uploading to photobucket?
08-02-2012, 08:32 AM
RE: 1st Break Here
not bad
---


STAN MIKITA CUP FOUNDATIONS
MATT SMABY CUP PRINTING PLATES

BUCKET LINK
08-02-2012, 10:42 AM
RE: 1st Break Here
i'm interested in the olt. i have a couple dodgers autos/gu for trade.
---

Another great banner by jbel4331!

Also collecting Brewers prospects and Hall of Fame autos
08-02-2012, 03:15 PM
Murzcoach
Jr. Member


Posts: 336
Joined: Jul 2012
RE: 1st Break Here
Thanks for all the nice comments guys.

@kellysdady - I'll be loading my cards into the organize in the next couple days. I'll also check out what you have to trade. Thanks!
08-02-2012, 03:17 PM
908
Member


Posts: 1,099
Joined: Nov 1998
RE: 1st Break Here
olt got called up yesterday.
---
collect:pujols, trout,Salvador Perez,Jeter (rcs)

shipping: please have the respect of packaging the cards were they will not get damged. shipping cards in between toploaders when they are higher end cards is not acceptable. i will not ship cards like that to you so please do not ship them to me like that.
User(s) browsing this thread: 1 Guest(s)