Share Thread:
07-22-2012, 04:01 PM
slotman11
Member


Posts: 1,517
Joined: May 2012
RE: Wife and cards?
My wife hardly ever says anything about me buying singles as she knows how much I like to add to my PC, and I try to limit myself monthly if possible... She knows it's my only hobby, and I never really get into values or prices paid, because if she ever knew what quite a few of my cards were bought for, she might have a different opinion...
overall though she buys herself nice things all the time, and I NEVER complain or bring it up... That seems to work best for me... Compromise you know???
---
THE JORDAN SHIPLEY VAULT:
http://s1144.photobucket.com/albums/o492/slotman11/
07-22-2012, 08:33 PM
gadsden86
Member


Posts: 1,938
Joined: Jan 2001
RE: Wife and cards?
My wife doesnt normally care. Then again i dont tell her much i buy. If she knew she may get upset but most money i spend on cards is from other card sales.
---
Collecting Dolphins, PSU Alumni(in college uni)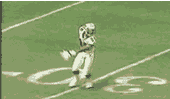 Like my Facebook page.
https://www.facebook.com/PHsportscards?ref=tn_tnmn
07-23-2012, 08:01 AM
s1020
Jr. Member


Posts: 376
Joined: Dec 2004
RE: Wife and cards?
(07-22-2012 10:13 AM)

phinzphan1372 Wrote: question for anyone with a wife ????

why is it my wife will get mad if i spend 200.00 on a single card but won't think twice if I spend 250.00+ on several singles? logic is off too me! ...lol
My wife gets mad anytime I buy anything!!! Unless its for her LOL!!!!
---
07-24-2012, 03:09 PM
y2hood
Sr. member


Posts: 1,265
Joined: Sep 2004
RE: Wife and cards?
My lady supports my hobby. She ignores the PC I built for her though. Heck we've been slowly building a database on her computer so I can track my collection.

Whenever we work extra she makes sure to let me know I have carte blanche to buy whatever.
---
Seeking 2007 National Treasures Drew Brees Laundry Tag cards #'d to 10.
Trade/Buy for: Saints and Frank Thomas
User(s) browsing this thread: 1 Guest(s)