Share Thread:
In honor of the USA win tonight...the REAL DREAM TEAM!
07-17-2012, 01:00 PM
RE: In honor of the USA win tonight...the REAL DREAM TEAM!
I suggest you two PM each other with your thoughts on LeBron or create another thread for it, but let's not hijack the thread.
---


Mini PCs: http://folkertino.webs.com
07-17-2012, 10:29 PM
RE: In honor of the USA win tonight...the REAL DREAM TEAM!
The Dream Team was so freaking awesome. I had a dream team t-shirt and my mom wasn't the kind to buy expensive t-shirts just because of famous basketball players on them. Magic's last year, Bird's last year. Jordan in his prime, Pippen, Robinson, Ewing, Barkley. If you ask a grandma, somebody who has been hit on the head, anybody not a fan to name 12 basketball players, 9 will be from the dream team. the other three would be Kobe, Lebron and maybe Melo or Durant. Just such huge stars, at a time when the NBA was probably peaking. Dominant. The coaches? Oh man I remember the coaches! Daly was a pimp, running the show, Coach K, PJ Carlissimo, Lenny Wilkins. You can poo poo Christian Laettener, but he was the best player in college ball the previous 2 years and they had to throw the NCAA a bone because it used to be only college kids. I figured they'd always bring in one kid who had just left college based on him, they kinda are this time with Davis. OH! I didn't even mention John Stockton and Karl Malone! Chris Mullens was Reggie Miller before Reggie Miller. Just such talent, you can't deny any of the guys on the team.

This team isn't even the best of what we have right now in the league. Can't get Dwight? Bynum refused? Yeah, the point guards might be better as a whole than Stockton, but come on.

Clyde Drexler off the bench? Jordan sits....in steps Clyde. 2 of the top 3 pf's of all time. 2 of the top 5 centers of all time. the best player of a all time. holy crap i'm freaking out. Where are my damn skybox 92's?
07-18-2012, 02:01 AM
RE: In honor of the USA win tonight...the REAL DREAM TEAM!
remember the awesome dream team cup set that mcdonalds had as a promotion, those were awesome!!!!!
---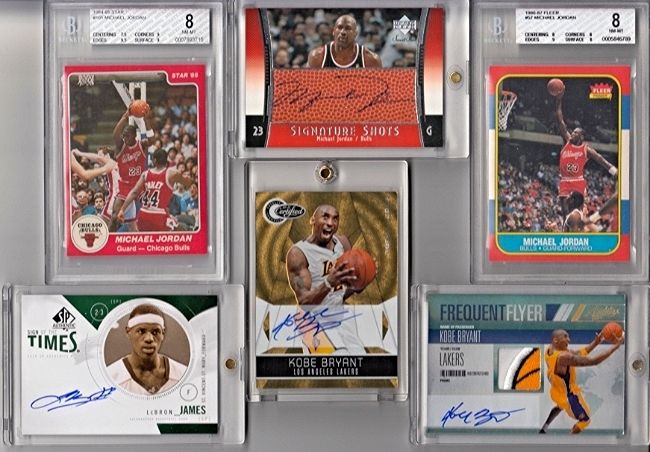 07-18-2012, 06:31 AM
RE: In honor of the USA win tonight...the REAL DREAM TEAM!
There was only one Dream Team. I am still shocked that they still use the name. This current team is not even the second best USA team of all-time. The original team would beat any team. They were on cruise control and still dominated. The originally group had strong fundamentals, they could do everything. The past few USA teams seem to struggle in that area. They are going to have trouble rebounding, they are a small team with no real rebounding outside of Love. I wouldn't be surprised if they didn't win gold. They need to give the ball to Kobe and get the rest to set picks for him.
---



NHL hockey is back!!!!
07-18-2012, 08:02 PM
RE: In honor of the USA win tonight...the REAL DREAM TEAM!
I think the REAL Dream Team from 92 is the best by a land slide. Team USA 2012 is good, but yes, they do have their faults. The 92 Dream Team is (and was) unbeatable, although I really dont think laettner belonged anywhere near that team. I could make an arguement for a few other players that shouldnt have been on that team as well, but team work, talent and the dominance of the 92 Dream Team speak for itself!

And if Lebron is so overrated and NOT clutch..... How in thee blue hell did he get so "clutch" during the playoffs and in the finals..... win a regular season MVP, win the nba Championship AND get Finals MVP??
---

Collecting everything BRETT FAVRE
Packers HOF Autos
**LF/WTB: Packers '97, '98 & '99 Precious Metal Gems & Flair Legacy Collection Parallels!!**
User(s) browsing this thread: 1 Guest(s)