Share Thread:
06-26-2012, 06:21 PM
Trade Page Problems
Its been a while since I've been on the site. I quit more than a year ago because of problems I thought would be resolved by now.

I have cards in my organize. I see them there. Marked with "1" in have box. The folder is marked "public". I see it - but when I look for it in a trade - it doesn't show up.

This is driving me nuts. PLEASE someone tell me if I'm screwing something up - or if its this site.

I have several other problems - but this is the one slowing me down.

I STILL have cards that DON'T show up on my Org - but people find them in trades and ask for them. Probably the same problem - but this is the type of stuff that ran me away from the site a year ago.

THANKS SO MUCH!!!!
---
Collecting HOF Vint-Rooks-GU-autos + Musial and other Cardinals

Bucket: http://s1217.photobucket.com/albums/dd387/SchlueterLaw/




06-26-2012, 06:30 PM
TlionsFan
Jr. Member


Posts: 176
Joined: Apr 2012
RE: Trade Page Problems
You have to change the layout in your org to trade and then put a "1" in the trade column
---
Will ship first to proven Traders as I build my trade rep.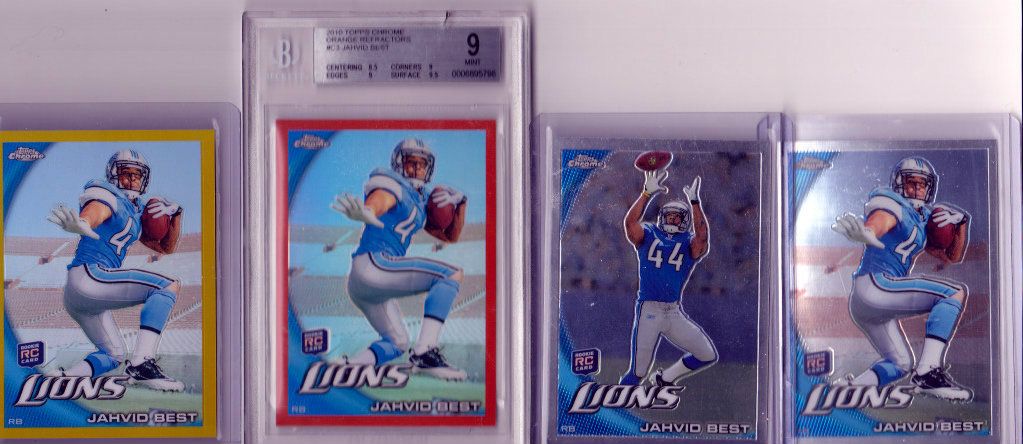 Will trade in your favor for this rainbow. Need: Purple/555,Red/25,ref,x-frac,superfractor, and plates
06-26-2012, 06:49 PM
RE: Trade Page Problems
It is kind of confusing because if you change the settings, there is a want, have, trade for, and trade away. I'm guessing the cards you no longer have are marked as trade away with a quantity of "1" in that box. This is why you are having the issue.

Also, if you're looking to trade for a card, you'll need to mark the "trade for" column with a qty of "1" in order for the yellow star to show up as a want.
---

PHOTOBUCKET
MY WANT/TRADE LIST
FOOTBALL TRADE LIST
User(s) browsing this thread: 1 Guest(s)