Share Thread:
My PC Collection: R.A. Dickey
09-21-2012, 02:53 PM
RE: My PC Collection: R.A. Dickey
Alrighty, I've added a ton since the last update....
Here is what I have added:
USA Red Auto (now have 10 total USA autos, 2 red)
graded RC
Beckett slabbed Topps mini blank back 1/1
3 or 4 more plates (cant remember how many since the last report)
Topps Chrome rainbow (minus the super 1/1)
Topps mini Gold and Platinum /5
And now that Triple Threads is here I have a Emerald /50, Gold /25, and Sepia /75 auto-relics (all with pinstripes) incoming and I am working on a few others. I believe all of them are his Quality Start Streak cards and one One-Hitter card. I also got a really cool Japan-exclusive Sega/Topps card used for Arcade games, pretty neat actually. Pics below:
Here is an updated photo of my now overflowing display case...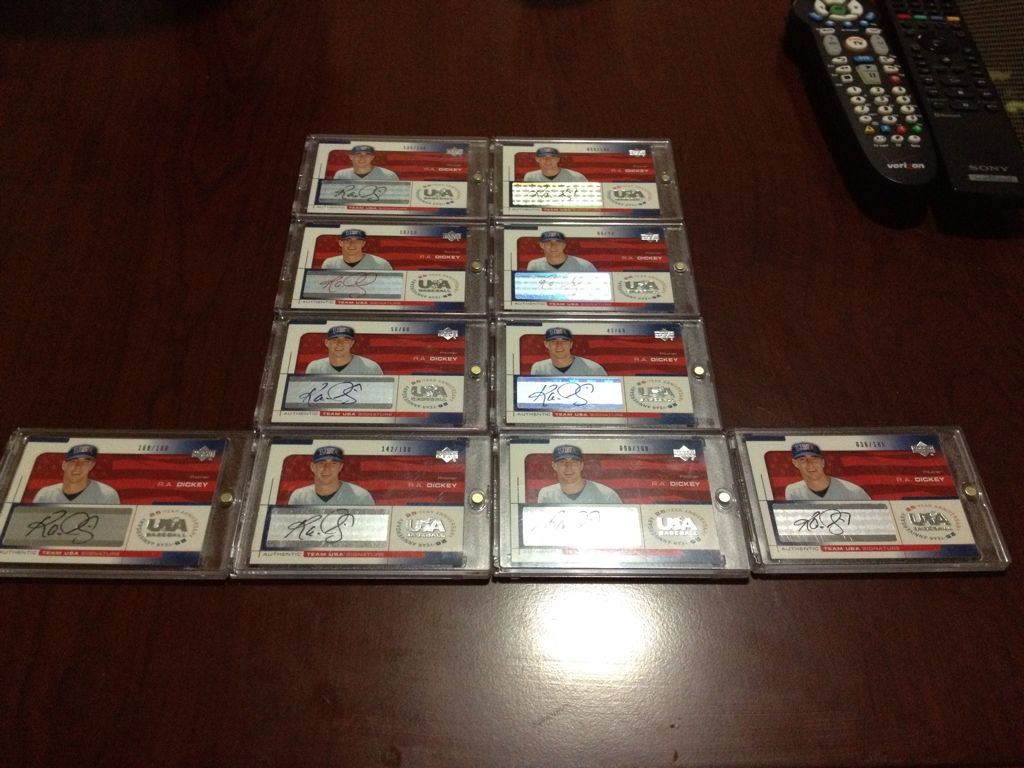 ---
Collecting R.A. Dickey http://dickeyscollection.webs.com



Special thanks to pyr0punk for the banner
User(s) browsing this thread: 1 Guest(s)