Share Thread:
Maybe we are TOO particular
05-09-2012, 07:14 PM
RE: Maybe we are TOO particular
GREAT post bro.... i find myself in the same boat many times and i seem to do the same thing because the seller did his job..i sell,buy and lose $ too..i know the drill and i feel sorry for some sellers sometimes.
i do whack folks who put cards in toploaders WITHOUT penny sleeves
(my pet peeve) but i also PM them telling them why.. WE are WAY too particular i think.....But i sleep fine.
Odd
---
2007 FotG NFL Prime 130/133
2009 FotG NFL Prime 66/90
2010 FotG NFL Prime 103/103
DONE
http://s877.photobucket.com/user/sto66/l...ECUT%20SET
2011 Playbook Prime 68/95
05-09-2012, 07:40 PM
y2hood
Sr. member


Posts: 1,272
Joined: Sep 2004
RE: Maybe we are TOO particular
(05-09-2012 07:10 PM)

aktlingit Wrote: Thankfully 99.9% of my purchases and trades have been packaged very well. I have not had the PWE show up yet.

However, there was one purchase 2-3 years back that really irked me. It was for some Magic cards, like 200 or so if I recall correctly. No big hitter book values, but definitely some cards I was looking for to make decks with and I believe shipping was about $5 on top of the final auction price. 100% intended for playstock not my private collection. So I open up the mailbox one day to find a Priority Mail envelope, the thin cardboard variety for letters, not the bubblewrap one, stuffed to the brim with cards. Around 30% of them were bent badly. All of them had edge damage. Since they were only for my playstock I wasn't too concerned though my anal retentive side was definitely angry. The more I thought about it though the more upset I got - what if I was trying to get cards for my daughter or a younger cousin for their birthday? Kids don't want to get gifts that are damaged...

So while I agree with the general sentiment from the OP, there are definitely cases of absolutely no respect coming from the sellers. I sell as well as trade and I take pride in ensuring no damage comes to anything I'm sending. Then again, I probably got that from my mom who uses like a whole roll of packing tape for every box she sends to my daughter lol

Oh and as others said, I do believe there are many eBayers that are basically day traders and don't really know much about collecting and taking care of cards.
I dunno man, in your case the fire from Olympus would have been warranted. You get into a MTG tournament with a bent card and you'll be accused of marking your cards by a judge or poor loser.
---
Seeking 2007 National Treasures Drew Brees Laundry Tag cards #'d to 10.
Trade/Buy for: Saints and Frank Thomas
05-09-2012, 08:29 PM
RE: Maybe we are TOO particular
I got a 1/1 Bradford auto in the mail today. I was EXTREMELY happy with the seller. He really knew what he was doing! The card came in a one-touch, which was in a graded card bag, which was in a thick bubble envelope. I am willing to bet he was a collector as well as a seller. Obviously, I gave him as high marks as possible.

I have received a couple Bradford autographs from different sellers that do use bubble envelopes, but instead of a one-touch, or even a toploader, they put the card in a penny sleeve, and taped it between two dummy cards. I was afraid to cut out tape for fear of slicing the card. Fortunately, I was able to get them out fairly easily, but there's always that slight moment of panic when you cut the tape. Since the cards arrived in the condition stated, I left high marks as well.
---
You are already missed
05-09-2012, 08:55 PM
RE: Maybe we are TOO particular
In all honesty, if I buy a 2-3 dollar card and they give free shipping, I pretty much expect it to be sent in a PWE, and that doesn't bother me. It's when it's an expensive card or they charge me 3 dollars shipping and send it that way that gets me irked. I get lost of small dollar cards in the little white envelopes and they never have been damaged. the biggest joke was getting a Johnny Podres auto in a penny sleeve in a flimsy bubble mailer, nothing else
---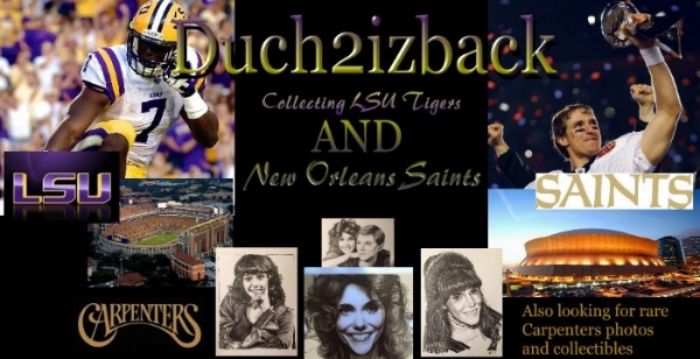 05-09-2012, 09:50 PM
RE: Maybe we are TOO particular
I dont mind getting a card in a PWE esp if I get a great deal on it on the bay and pay 5 or under for it aslong as it gets to me and is not damaged. If I win a card for 10 or more I would love to see a bubble mailer ..I just bought 4 crystal atomic refractors and I e-mailed the guy and asked if he combined shipping he said yes so I purchased all 4 he combined shipping alright he put it all on the same invoice it cost me 12 dollars shipping for 4 cards ...But they did come in a bubble mailer lol
---

05-09-2012, 11:58 PM
nthnoak
Sr. Member


Posts: 2,538
Joined: Jan 2010
RE: Maybe we are TOO particular
I really think we do get too particular with how cards are shipped to us. I am a really easy going guy and have 746 positive feedback on the other site. I have only ever left 2 negatives for people and thats because I never received my items. I have waited multiple times up to a month to get my items from sellers and still leave 5 stars, positive feedback as if nothing had happened. Its just not set up for sellers and they are human, things happen. Just today I got a card that was in a top loader, team bag, and bubble mailer, but it is bent to crap because something happened during transit. Im not even mad and its not the sellers fault. I basically paid for nothing but plan to still leave 5 stars and positive feedback.
---


Looking for 49er Autos and Kobe Bryant.

http://s829.photobucket.com/albums/zz216...r%20Trade/
05-10-2012, 12:20 AM
jaderock
Sr. Member


Posts: 2,223
Joined: May 1999
RE: Maybe we are TOO particular
I don't see any reason to send with PWE (UNLESS I have a replacement)! To me, a PWE means you don't care enough whether the buyer gets the item in good shape. I offer FREE shipping on 99.5% of my listings and NEVER use a PWE even if the item is $3-4.
---
Simply the most complete/comprehensive single player collection! PERIOD! Now with 238 #1/1s and 96.4% completion out of 3379 Beckett listed items!


]
05-10-2012, 12:36 AM
RE: Maybe we are TOO particular
Nice read.
I think most of us have been thru situations at one time or another no matter which side of the spectrum we were on (buyer or seller). I've come to realize that not everyone is perfect like me
(jus kidding). I think we all "expect" our cards to be shipped/handled/packaged/sent in the specific way that WE prefer. Ever seller does it differently... Some worse than others
But I believe that common sense out weighs all. I agree with the OP by giving good marks, but emailing/explaining the "short cuts" on the shipping & handling process. In a perfect world, a card would be put into a penny sleeve, then into a top loader, sandwiched between to cardboard dummies, then put into a team bag with maybe some extra bubble wrap or packing peanuts, then have all that shipped inside a nice new padded bubble mailer, sent on time with delivery confirmation. But alas.... we do not live in a perfect world. But in the end, all is ok as long as our beloved cardboard arrives unharmed.
- Just my thoughts
---

Collecting everything BRETT FAVRE
Packers HOF Autos
**LF/WTB: Packers '97, '98 & '99 Precious Metal Gems & Flair Legacy Collection Parallels!!**
05-10-2012, 08:46 AM
charps
Jr. Member


Posts: 463
Joined: Nov 1999
RE: Maybe we are TOO particular
Ive boughten, sold alot. And have done a little trading. I put a card in a penny sleeve and then a toploader, then a piece of tape. (I know some people dont like that)

I am not a fan of a PWE for just one card, but i understand it. Especially if its from a seller who sends out many cards a week. They gotta do what they can to make money on a sale including shipping.
---
User(s) browsing this thread: 1 Guest(s)