Share Thread:
05-07-2012, 01:05 PM
Haper beaned
Cole Hammels admitted to beaning Harper on purpose, "Welcome to the big leagues" was his comment. Is it just me or does anyone else find this a little distasteful? I know it happens all the time but it shows a level of malice and intent to do harm that really shouldnt exist in a game. If a pitcher can intentionally hit a batter can a batter justifiably walk up to the mound and bash a pitcher with the bat? Its all very primitive and immature. But hey, the hot dogs and beer are good.
---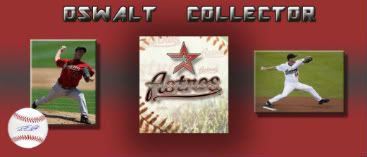 05-07-2012, 01:13 PM
ansymon
New Member


Posts: 27
Joined: Sep 2008
RE: Haper beaned
Hamels paid for it though. Both with Harper scoring by stealing home as well as Hamels getting hit in the leg in his first at-bat. Baseball is still a self-policing sport that way.
05-07-2012, 01:15 PM
RE: Haper beaned
He's a big boy he'll live
05-07-2012, 01:32 PM
(This post was last modified: 05-07-2012 01:33 PM by arod1973.)
arod1973
Member


Posts: 982
Joined: Nov 1998
RE: Haper beaned
Hamels will end up being suspended for this especially since he admitted it was intentional. It is a pretty stupid thing to do seeing as if the ball slips just a bit you can end up plunking the guy in the head...you never know which way the hitter is going to move and react to the ball..

John Kruk said it best in an interview today...I'm sure Hamels has faced other rookies this season and in the past and he didn't go out of his way to bean any of them..so why start now?..just becuase it is Harper..
---

05-07-2012, 02:50 PM
RE: Haper beaned
With whats going on in the NFL I think Selig might be forced to start cracking down on this sort of thing. I do like how Harper reacted towards it I think its sort of a cowardly act, but that's just me. At least in the NL Hamels had to step in the box. I hate seeing AL guys do stuff like this and other guys have to pay for their actions since there is a DH.
---
If you have less than 20 feedback you're sending first.
05-08-2012, 06:42 AM
RE: Haper beaned
Hamels is my PC guy and let me say he's as tough as cotton candy. This was a selfish move in front of a national TV audience to show his "toughness" to other clubs because he is a free agent after this year. All that being said people are overreacting big time to this. The Gnats GM said he has never seen anything so chicken bleep in his 30 years in baseball and Hamels doesn't know who he is messing with. Dude get a grip. Far worse things have happened in baseball. Rizzo needs to stop being a drama queen. Secondly, you're right Rizzo, no one knows who they are messing with. You were a baseball unknown until you paid that miserable SOB Jayson Werth 2x what he is worth. The only reason he got the GM job is because Stan Kasten left and the janitor didn't want it.
05-11-2012, 07:32 PM
cptnemo66
Sr. Member


Posts: 5,986
Joined: Aug 2008
RE: Haper beaned
(05-07-2012 01:05 PM)

cougarbrent Wrote: But hey, the hot dogs and beer are good.
Not at $9.50 a cup! Thats what the Tribe is charging this year.
---

I need 2007 & 2008 Topps Sterling Base Cards #/250
My Bucket
05-12-2012, 03:25 PM
krn001
Member


Posts: 1,633
Joined: Jan 1999
RE: Haper beaned
Last night he beaned himself with his own bat that he threw at the dugout wall & bounced back & whacked him in the head.
---
Collecting: Auto's, G/U Jsy/Bat, Refractors, etc.., Harper, Trout, Jeter, Mantle, Rivera, Pujols,Ripken, Griffey Jr, Heyward, Cal Ripken Jr., Posey,
Other Auto's, GU cards will be considered


05-13-2012, 02:32 PM
RE: Haper beaned
Hamels is a girl, trying to incite drama where there doesn't have to be any and Rizzo is like one of those drama queen mothers rushing in to defend her kids and going way over the top. Here I thought this was a Mans game...
---


https://sportscardalbum.com/u/jomo311#!page=5
User(s) browsing this thread: 1 Guest(s)