Share Thread:
Mailday - Little bit of everything
05-05-2012, 10:02 PM
Mailday - Little bit of everything
Not really a mailday, more like a mailcoupleofweeks. I've got a lot incoming though so I wanted to clear out the new pile sitting here by the scanner. Plus there's one card in here I'm really excited about...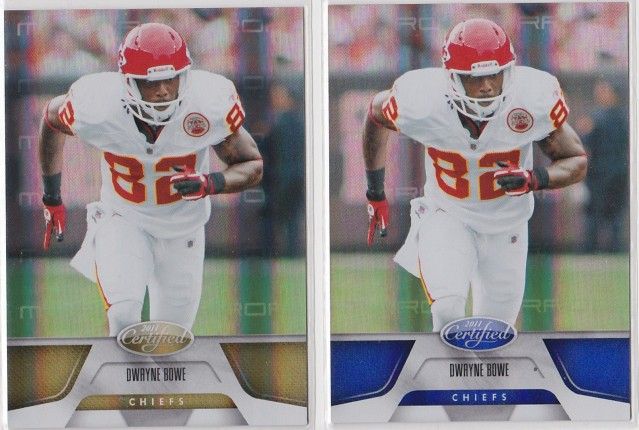 First up a couple Dwayne Bowe Certified parallels. A gold /25 and a blue /100.
And a couple Certified jerseys. I picked up the Hillis because it was cheap and then randomly decided I wanted to do the set, so I kept going. Hillis /25, Dawson /49.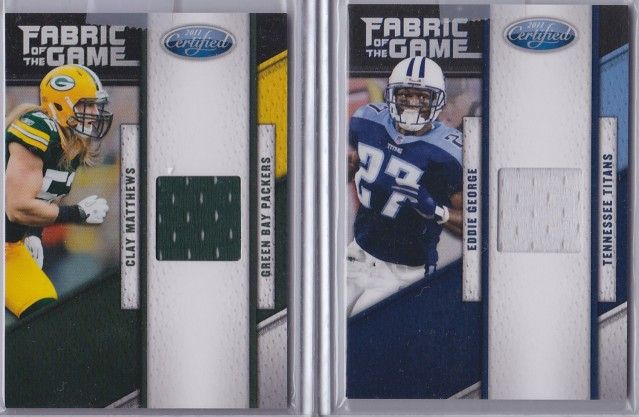 A couple more. Matthews /25, George /49.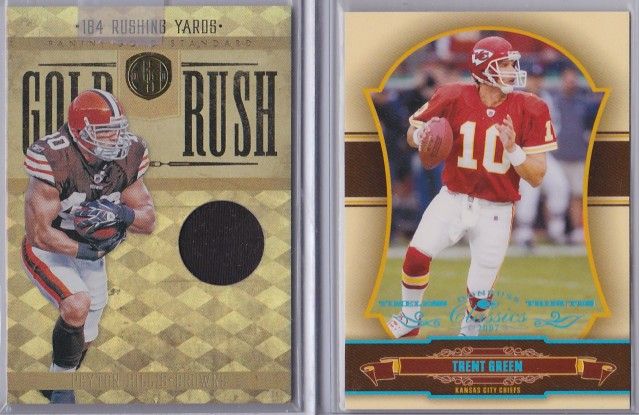 Hillis /99. No idea why I even picked that up, he's a Chief now but I usually don't collect outside of Chiefs uniforms so I'll probably just toss it in the trade pile. Trent Green is Platinum /10.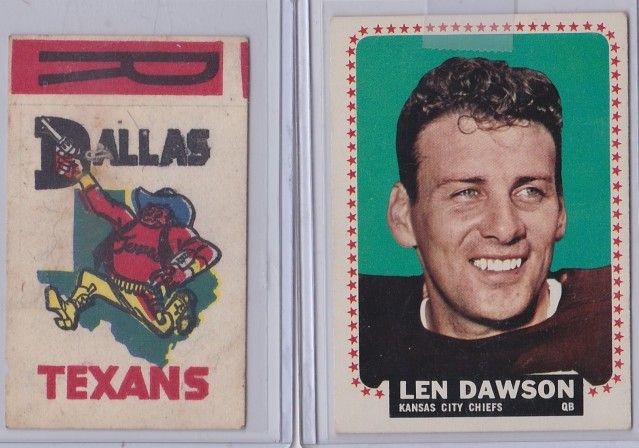 Now we'll go way back for a couple in my 1960s Chiefs collection. The Texans logo is a sticker insert from 1961 Topps. Dawson is from 1964 Topps and is a SP. It's also one of the more valuable cards I need for that collection so I was happy to get it for a good price and in reasonably good shape.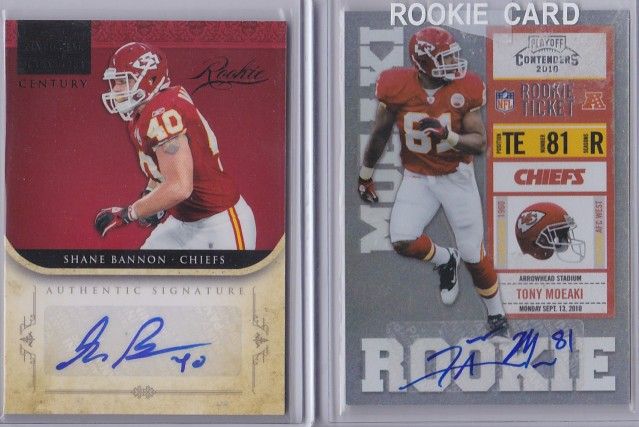 Shane Bannon is the Black /25.
Baldwin /49, Stenerud /99.
Holmes /25, Bowe /49, Stenerud /25. I was pretty excited to get the Bowe, it's not everyday you find a Chiefs patch that's not red/white/yellow.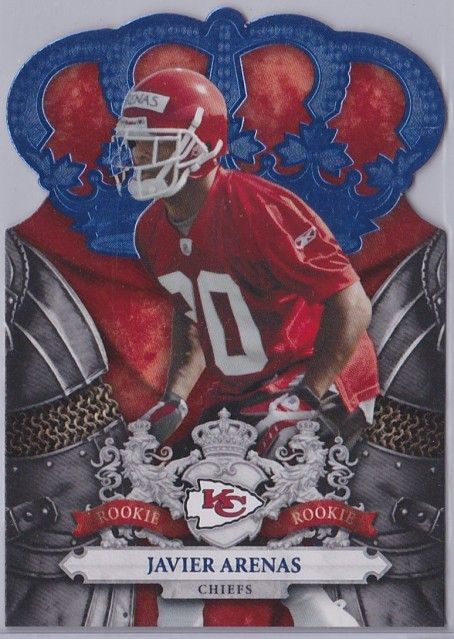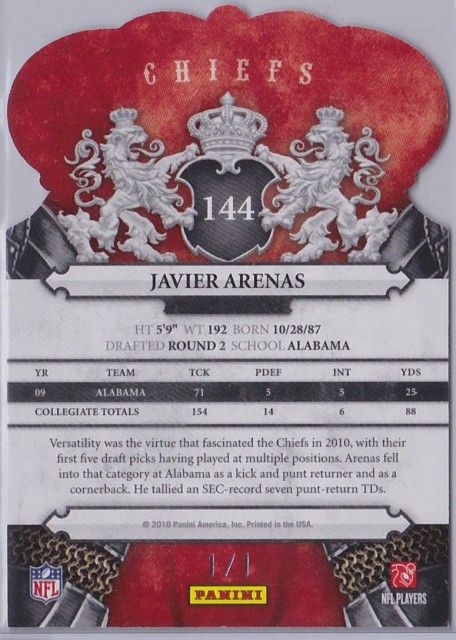 2010 Crown Royale Platinum Javier Arenas 1/1. My first ever non-plate 1/1. Obviously very excited to add this one to the collection. Strangely enough it was my first Arenas card too.
---
Collecting any and all Kansas City Chiefs
Working on 2011 Certified Fabric of the Game and Mirror Reds
My Bucket
User(s) browsing this thread: