03-16-2012, 06:26 PM
Packers Topps Chrome Collection
Here are the cards I have found.
I would like to add, Greg jennings, Jermichael Fineley, and jordy nelson to this but.... I cant even find them.
I'm thinking of moving these to get an aaron rodgers rc card.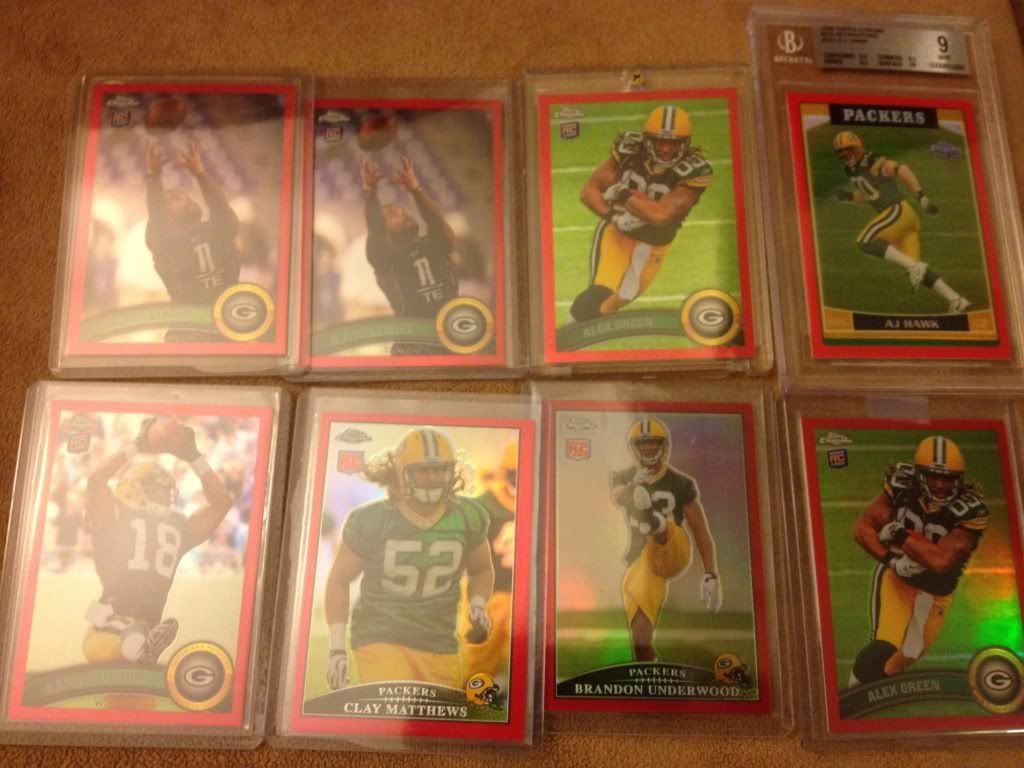 Collect: Aaron Rodgers, Mike Evans, & Felix Hernandez,
"2 rules for success. #1 Dont tell them everything you know."
http://photobucket.com/4TRADEFAVRE3MVP