Share Thread:
HILARIOUS hockey cards! Post em here!
02-16-2012, 05:32 PM
RE: HILARIOUS hockey cards! Post em here!
This one card has been a WTF for me since the day I got it in one of those $1 mix packs from the dollar store.
A caption would do this no justice, so a short, yet HIGHLY FICTIONAL story will accompany it!
----------------------------------------------------------------------
Joey Berger King was a photographer commissioned by this card company to get to the Colorado Avalanche press conference and to take the big photo of Teemu Selanne posing with the Avs. An avid partier, he had forgotten to attend! Despite this impediment, Joey was an innovator at heart. He concocted a brilliant plan and said to his buddy: "Hey, turn on your TV dude! I'll just take a photo of the press conference off of your TV! No-one will know the difference!"
So goes the legend of why a television screen was photographed and for some reason put on a card...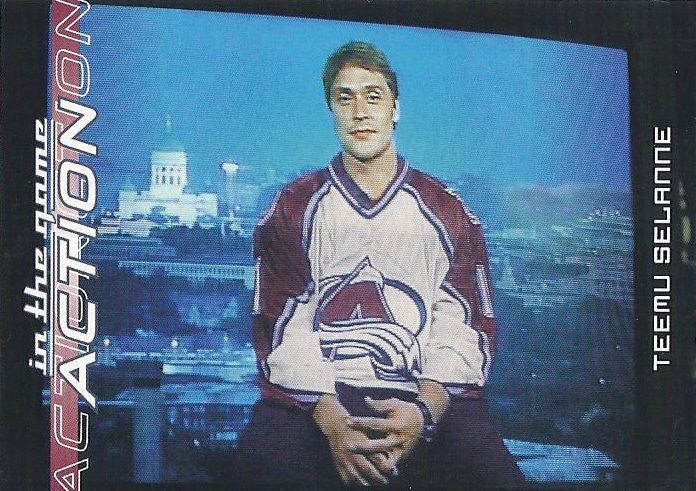 ---


SUPER-BANNER BY THA PENGUIN

Collecting Irbe Items from 1980s to 2009

My Goaltending Museum: http://bcgoaltendingmuseum.weebly.com/
User(s) browsing this thread: 1 Guest(s)