Share Thread:
01-24-2012, 11:03 PM
RE: Favorite card
(01-24-2012 08:47 PM)

filamuraireborn Wrote: Hey, those shouldn't be in magnetic holders. They will get damaged. Put them all in toploaders!
That can be solved by a well placed penny sleeve over the top of the card. It is removed for the purpose of the scans.
Thanks though. You gave me a chance to show off my MJ stuff.....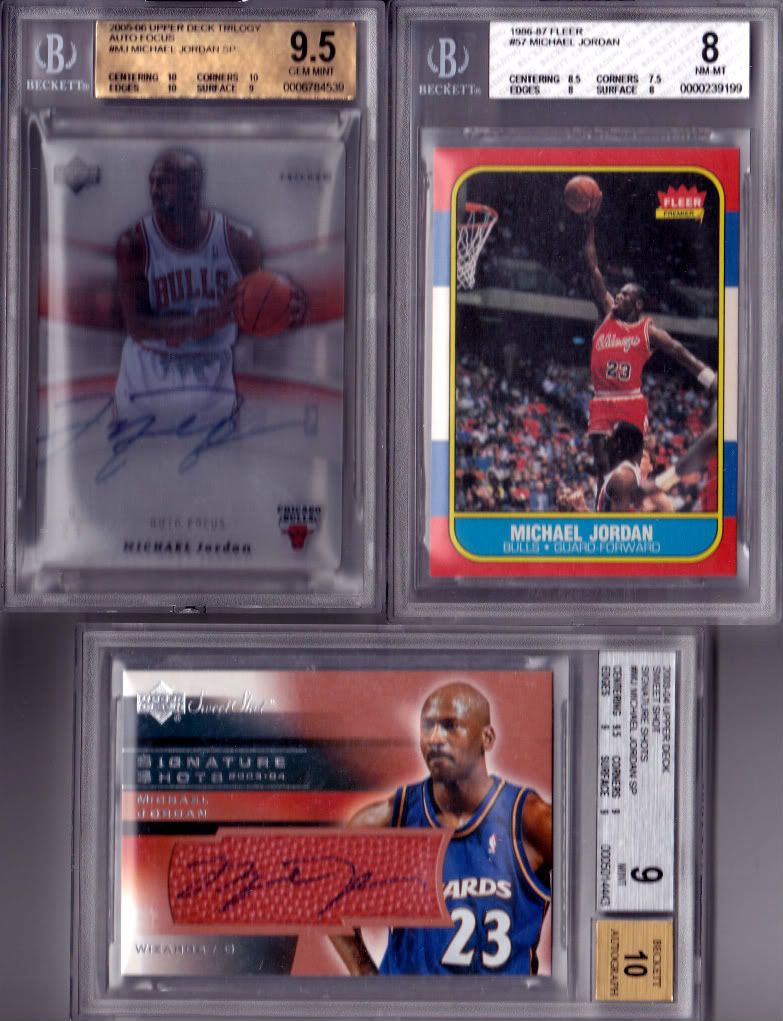 .......and I favor these as well. I got two other Kobe Chrome RCs graded and finally got the grade I wanted. The third time is the charm I guess.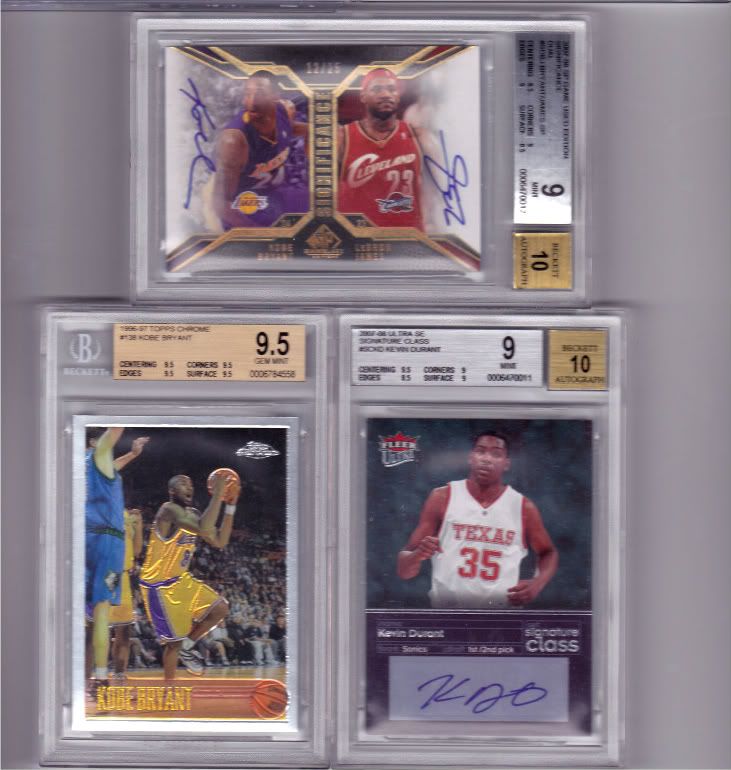 ---
MY PHOTOBUCKET
LOOKING FOR....
NO MORE 1993-94 Finest Refractors / THE SET IS COMPLETED!!!
User(s) browsing this thread: 1 Guest(s)