Share Thread:
OUR NEW SHOP UPDATE! SET BACK :(
01-14-2012, 07:03 AM
RE: DIEHARD COLLECTORS OPINIONS WANTED
(01-14-2012 03:27 AM)

phinzphan1372 Wrote: +1000000 that rocks... what city do ya have the shop in?
pittsburgh
---


THE KEARY COLBERT HOARD NOW HAS OVER 500 DIFFERENT CARDS!
& MORE THAN 1500+ WITH 500+ AUTOS
01-14-2012, 11:07 AM
RE: DIEHARD COLLECTORS OPINIONS WANTED
Have the cards priced for sure I hate going to a card show or a shop and nothing has the price on it makes me wonder if i ask for a price on a card if there going to tell me the same price that they told the last person. Not sure if this is realistic for the size operation you will be doing but maybe (at least on some of the more valuable cards) put them in a team bag and put the price sticker on that. I just bought some cards from a show and the price stickers where all on the sleeves i had to take the cards out of the top loaders and out of the sleeves and replace the sleeves since i didnt want the price stickers in the way of looking at my cards. Its not a matter of the cost of the sleeve of course those are very cheap but its handling the card outside the top loader I try to do that as little as possible. Either that or a price sticker thats easy to remove and doesnt leave a mess behind and that could just go right on the top loader, screwdown, one touch etc.
---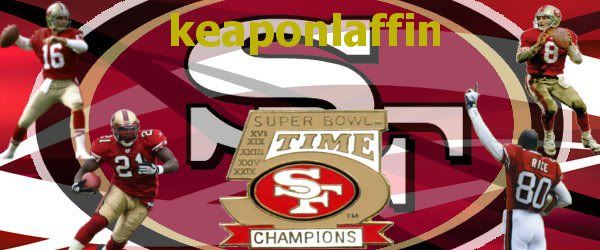 01-14-2012, 11:42 AM
RE: DIEHARD COLLECTORS OPINIONS WANTED
seems like there is never enough room and nowhere to sit down and relax at a card shop! i feel like if you get someone sitting down and relax they will either stay and not spend anything or if they are like me the longer they stay the more they spend! as far as organization goes there is no true way to organize to everyones taste but personally should be seperated by auto then mem then inserts/rookies etc. display only the highest end and organize everything ese in some way that it is easiest for you to find something if someone walks in and says i want/looking for this..... good luck i am sure you will get it right.
---


BUCKET BELOW

http://s799.photobucket.com/albums/yy278/tracy08606/

always looking to trade or buy! I AM NOW SELLING ONLY WHAT IS IN ORG.
01-14-2012, 01:15 PM
RE: DIEHARD COLLECTORS OPINIONS WANTED
oh and update your prices at some point. On shop I go to still has prices on older cards from what they first booked at. An Eddie George RC Chrome still had a Price of $75 on it.
---

http://s16.photobucket.com/albums/b21/Da...or%20Sale/
Chris Henry Collection Items:811/423 MEM:307/152 AUTO:395/175 Ser #'d:711/343 RC:38/37
01-14-2012, 01:22 PM
RE: DIEHARD COLLECTORS OPINIONS WANTED
for kids, my shop growing up gave a free pack of cards for every A on your report card. The packs were way old, but they had a list of pack syou could choose from, I was usually there on the friday night or saturday after report cards came out!

Have your inventory available online, or at least where someone can look it up. As others have said, they dont always like standing around digging through boxes. It takes time for you up front, but id rather read what it says you have (ideally alphabetically, by player name split up by each team and sport) with prices listed. I would also include BV of the cards as well so people know exactly what it is they are getting for that price. Lots of work up front and then to keep prices updated, but would provide the ultimate experience for me.
---
Looking for all Kirby Puckett I do not have! Have 732/1841 non Autos and non auto 1/1s (39%).
Also AP, Harvin, Eric Decker, Kevin Love, and Ricky Rubio.


01-14-2012, 02:38 PM
eric j
New Member


Posts: 97
Joined: May 2006
RE: DIEHARD COLLECTORS OPINIONS WANTED
The shop I used to go to in Kansas was awesome! They had a fridge and a microwave where you could buy drinks and food. They had places to sit and look through boxes. They sold everything from cards to DVD's to video games to god knows what, so a LOT of variety! They had tables in the back where people could play Magic or D-N-D, or other board games. They had LOTS of cases with stuff to look at and what they couldn't, they had boxes and boxes to look through.

THE ONE THING I LIKED THE MOST was for REPEAT customers they KNEW would come back, they would allow someone (like me) to fill a small box with cards that I wanted and couldn't afford to buy right away. That way they were on hold for me. Meant I didn't have to keep digging through the boxes, or worrying that they would be sold. I would just go up to the counter and rifle through my box for the cards I wanted. Made it REALLY easy when I was pressed for time!
---
HASSELBECK SUPERCOLLECTOR --> http://s398.photobucket.com/albums/pp62/...asselbeck/


01-14-2012, 02:48 PM
RE: DIEHARD COLLECTORS OPINIONS WANTED
We do the report card thing!
---


THE KEARY COLBERT HOARD NOW HAS OVER 500 DIFFERENT CARDS!
& MORE THAN 1500+ WITH 500+ AUTOS
01-14-2012, 03:27 PM
mju58
Jr. Member


Posts: 225
Joined: Nov 2002
RE: DIEHARD COLLECTORS OPINIONS WANTED
I worked at a shop, volunteered my time for a good friend and I learned a few things along the way. On a personal note, I love to look at current cards in the showcases (of, course with prices). Obviously, very strong on the area players and hot players. I don't buy many singles but if I see something that really peaks my interest, I will buy as opposed to hitting wax to do so. Also, keep the cards rotated regularly. I always liked checking back and seeing what the new stuff looks like, especially some of the higher end stuff. Eye candy for a collector!

Now, for the number one thing I think is most important to remember. This is, at the end of the day, a people business, not a card business. Folks can buy cards anywhere from the web to deparment stores, so what your selling is your relationship as a card collecting "friend". I'll never forget these words my friend told me about his shop. So, the couch thing is a great idea, as are the TV's. Anything that makes your shop a comforable place to be and yak with friends about sports and cards is fantastic.

Those are my two things, although I'm guessing if you've had a shop before, you "get" it already but I just thought I'd point it out. Keep up the good work in the hobby and I think it says a lot that you're willing to ask for ideas from this community. Good Luck!
01-14-2012, 03:33 PM
RE: DIEHARD COLLECTORS OPINIONS WANTED
Have events like pack wars scheduled for certain nights. Stuff like that. I like the ideas of places to break and TVs are a must.
---
http://s1181.photobucket.com/albums/x428/Kylebucksfan/
Collecting Andy Dalton, Tyler Eifert, Jermaine Gresham and Bengals


01-14-2012, 05:47 PM
jaykayzee
Sr. Member


Posts: 2,792
Joined: Jan 2002
RE: DIEHARD COLLECTORS OPINIONS WANTED
I totally agree with above, a "Breaking" area will do you a huge favor.

My input would be this. If you really want to make it comfortable, DON'T do the big couch and coffee table thing.

A small local store set up a breaking area like that, and ended up pulling out a card table and folding chairs so people could "sit up" and not have to lean over from a couch to a table. That one folding set-up turned into 4-5 from all the people wanting to sit and sort cards, look through monster boxes, and do breaks.

Another HUGE store moved to a new location, and tried the same thing - BIG overstuft couch and coffee table. I've seen people sit on the floor instead, just to get closer to the table and not have to reach..

Another thing, along with the idea of doing video breaks, is a "BIG PULLS" board. Gives your less informed customers an idea of what kind of cool stuff is in different products, and makes your best (or your luckiest) customers feel pride and get pumped over thier hobby. I've literally been recognized by other collectors from my photos on the board with my big pulls. Also, the kids who get something good love coming in and seeing themselves on the board ( suggest parent permission )..
---
''I've never been in style, so I can never go out of style." - Lillian Gish ( 1
893 - 1993)
User(s) browsing this thread: 1 Guest(s)