Share Thread:
11-08-2011, 11:42 PM
joe frazier
as i got my computer going this morning i was saddened that my all
time favourite boxer had passed on this brought some liquid coming
out of my eyes as i looked up on my wall an auto framed picture of joe on the left side in between his arm and body perhaps you seen the photo of ali visiting his traning site before the fight i am very happy that i acquired it from there first fight to the thriller later on
became friends if you ever get a chance to watch
forever champions with them ken norton george foreman and
larry holmes it is alearning experience listening to them
especially ken norton i can only watch his fights win or loose
there

was no going backwards for this fine man
thank you
---
collect hockey sticks-sweaters-cards
11-21-2011, 10:47 PM
RE: joe frazier
Yes, a very sad day indeed. I don't know if the heavyweight division will ever be as good as it was back then. I was able to meet him back in August of this year. He looked very frail then. A couple of pics from the autograph signing.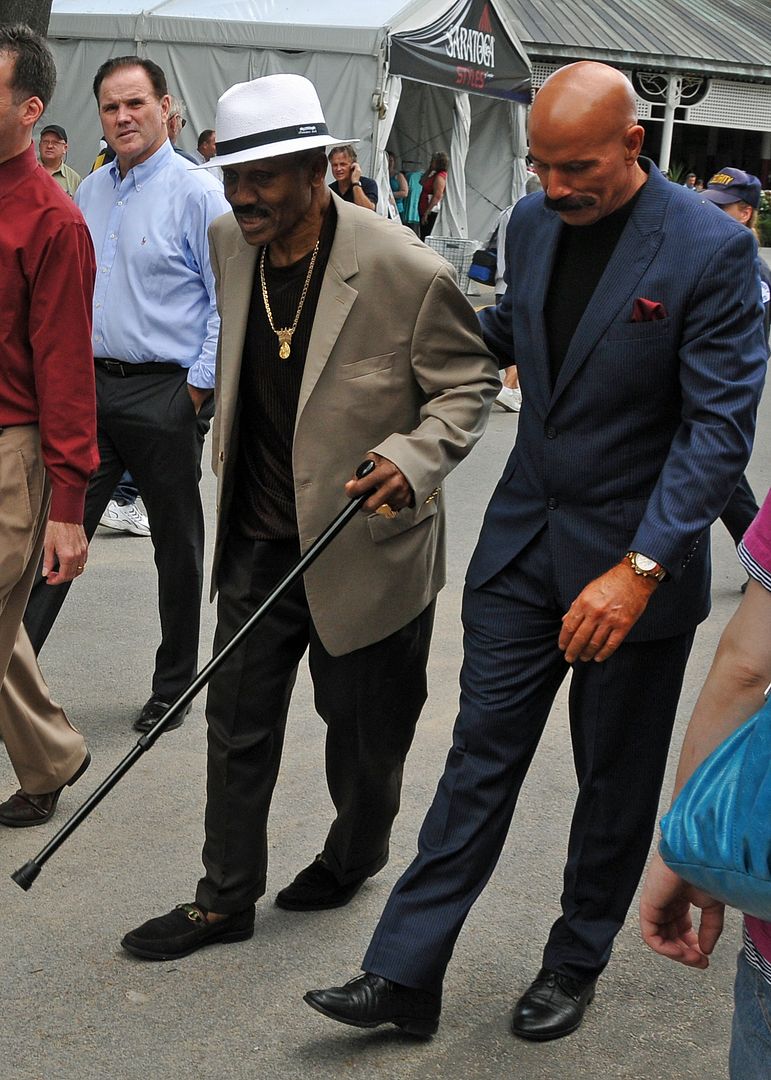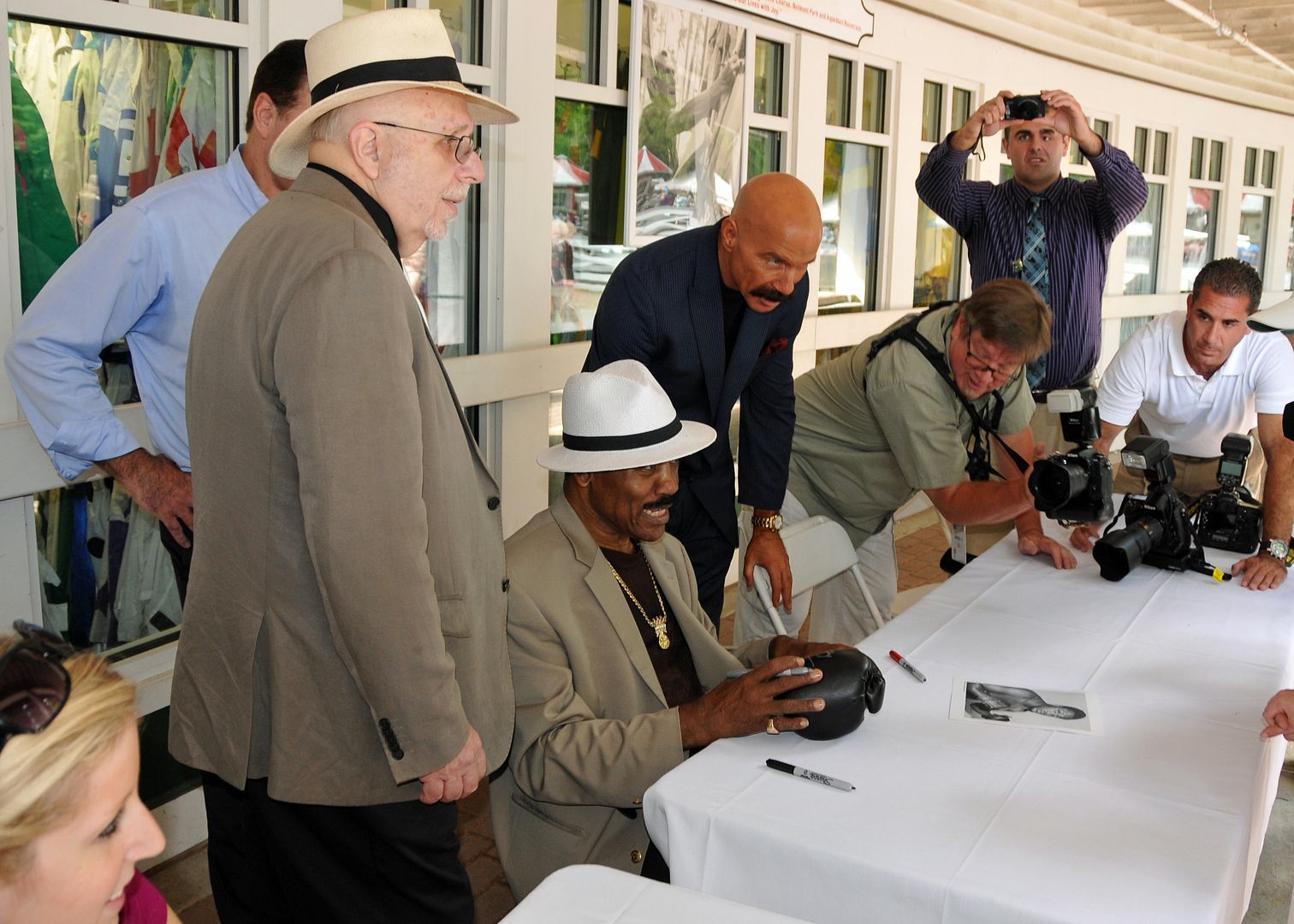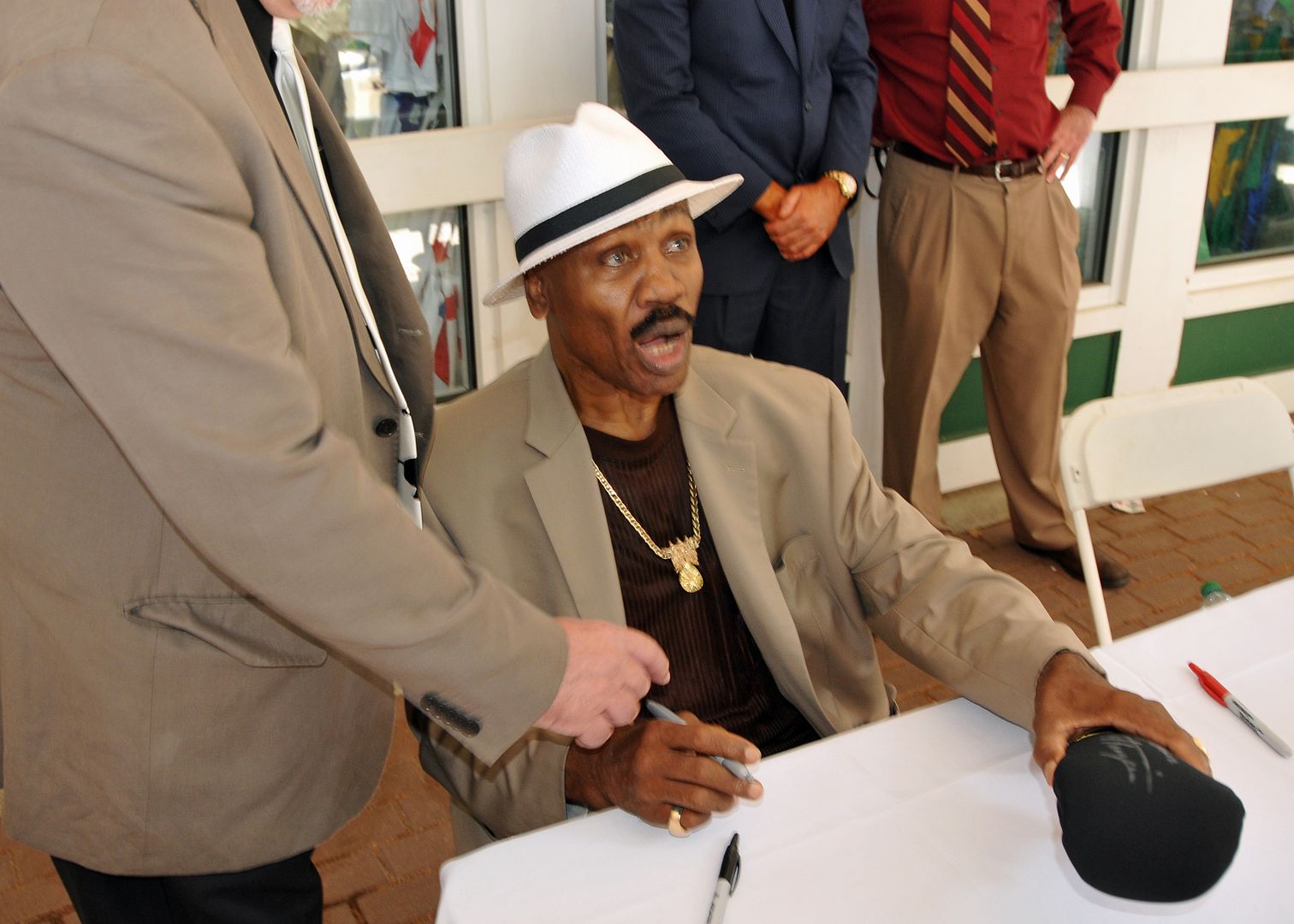 ...Rick
---
My PC & Trade... http://s558.photobucket.com/albums/ss22/...rts_Teams/

My trade items are at the bottom of my bucket listed as "Trade - (Type of Card)"

I'm always looking for HOF game-used in all sports...
User(s) browsing this thread: 1 Guest(s)