Share Thread:
11-06-2011, 06:30 PM
coachlew10
HOF Member


Posts: 1,643
Joined: Dec 1998
OT: Tom Brady is awful.
Maybe all that cheating from Spygate is what made him successful in the playoffs. The Patriots haven't won many playoff games since then. Looks like a little pressure and man coverage rattles the great Tom Brady. This year's version of the Steelers and Giants ain't exactly the old Steel Curtain. They both shut him down. Thoughts??
---

My photobucket: http://s137.photobucket.com/albums/q209/coachlew10/
Green Bay Packer Auto collector!!! Current and HOF Packers.
11-06-2011, 06:31 PM
RE: OT: Tom Brady is awful.
Im happy, Im playing him in Fantasy! Hes at 0 points lol. But I can use a Giants loss!
---
Collecting Jimmer Fredette.
11-06-2011, 06:32 PM
spitjean
Member


Posts: 1,070
Joined: Aug 2010
RE: OT: Tom Brady is awful.
My thoughts - Are you serious??? One bad game? Come on dude.
---



DO NOT TRADE: Richard Albers
11-06-2011, 07:00 PM
Duchovny2
Member


Posts: 1,153
Joined: Mar 2011
RE: OT: Tom Brady is awful.
He's not playing well right now, but I could never call him awful. When you've won three Super Bowls and two SB MVPs, plus a host of other honors, it's hard to call him awful.
---
11-06-2011, 07:00 PM
RE: OT: Tom Brady is awful.
It shows if you put pressure on him hes now better than anyone...same with peyton...most qbs can take linebackers and lineman all in their business...brady and manning are the best when they get protection and when you get someone on them they show their true colors...thats why big ben is so good...his o line sucks and he still gets it done.
---


THE KEARY COLBERT HOARD NOW HAS OVER 500 DIFFERENT CARDS!
& MORE THAN 1500+ WITH 500+ AUTOS
11-06-2011, 07:07 PM
(This post was last modified: 11-06-2011 07:08 PM by CowboysFanatic.)
RE: OT: Tom Brady is awful.
i dont know man, i wouldn't ever go into a game under estimating that QB no matter how sucky he has been lately.
---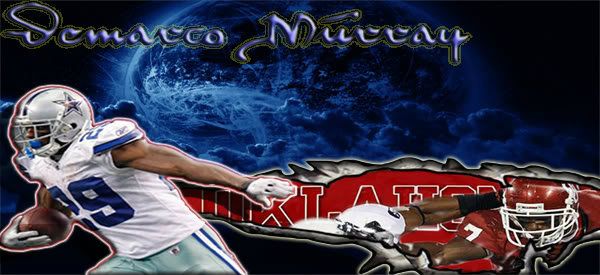 PC: Dez Bryant, Felix Jones, Demarco Murray.
11-06-2011, 07:09 PM
RE: OT: Tom Brady is awful.
Hate is in the air..... A whooooooooooooooole lottaaaa haaaaaaaaaaaaate is in the aaaaiiiir....
---
Over 3800 Marinos with over 375+ memorabilia card (109 of which are auto'd)

http://s139.photobucket.com/albums/q290/collegetim916

Marino #1 Most Wanted:

1) 13 UD Nationals Infinite
11-06-2011, 07:13 PM
RE: OT: Tom Brady is awful.
(11-06-2011 07:09 PM)

ripkenfan72 Wrote: 3 turnovers today and he is playing awful. No disrespect to a good QB but I get tired of hearing how "great" he is.
exactly...any NFL QB can put up good stats if they get time like he does...just as any NFL QB will play bad if the defense gets to them alot. There will be turnovers and they will get rattled...The offensive line truly defines a teams offense.
---


THE KEARY COLBERT HOARD NOW HAS OVER 500 DIFFERENT CARDS!
& MORE THAN 1500+ WITH 500+ AUTOS
User(s) browsing this thread: 1 Guest(s)