Share Thread:
10-27-2011, 08:59 PM
mjanooz
Member


Posts: 1,291
Joined: Jul 2010
RE: 2011 Finest 2 box break
interested in the Cano
---
Looking for Mike Trout, Aaron Judge and Derek Jeter...
10-28-2011, 02:24 AM
elberson
Sr. Member


Posts: 4,855
Joined: Oct 2002
RE: 2011 Finest 2 box break
nice pulls
---
Looking mostly for HOF players.....game used, rc, #D, autos, and mike Schmidt autos and game used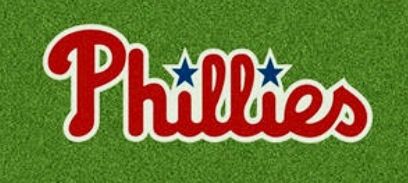 10-28-2011, 10:43 AM
(This post was last modified: 10-28-2011 01:56 PM by marcp_06.)
marcp_06
Jr. Member


Posts: 121
Joined: Jul 2011
RE: 2011 Finest 2 box break
Alright, I'm trying to check everyone over, but I'm in and out of the house all day. I'll try to get back with everyone tonight, but it may be tough with Game 7 for the Cards... Since the season is over one way or the other tonight, I'll definitely be back to everyone by tomorrow evening. Thanks for all the interest and offers.

EDIT: Not going to be able to get back to everyone for a little bit, doing some reorganizing as my org is getting cluttered. Should have most of the cards back in the next couple days and will check as I go.
---
I collect Hosmer, Moustakas, Aaron Crow, David Freese, Allen Craig, Jason Motte. Also any Cardinals GU and autos, and newer Royals.
10-28-2011, 12:19 PM
RE: 2011 Finest 2 box break
(10-27-2011 03:58 PM)

john1580 Wrote: nice break...im curious why crow is a redemption ? i pulled a dual relic gold auto of him two days ago, no redemption
the dual is a sticker and he hadn't done his "on" cards so says topps
---
http://s1182.photobucket.com/albums/x456/scampbell379/
I collect Tony Gwynn, Cal Ripken and Stan Musial in base ball and all the OFF Roaders in NASCAR, and bust FB every now and then but no emotional attachment to any of the hits i pull if some thing catches your eye let me know
User(s) browsing this thread: 1 Guest(s)