Share Thread:
Does Danica really deserve to be in Nascar?
10-26-2011, 02:38 PM
Does Danica really deserve to be in Nascar?
I just can't stand watching Nascar and hearing where Danica is every five minutes. "Danica has just moved into 35th position, she's doing great!" All I ever hear...Danica Danica Danica! Pretty sad the back third of the grid will get ZERO air time. These un-A list drivers struggle to get sponsors to fund their racing, but yet Danica has no issues there. Can anybody explain what she has done to deserve a spot in the Nascar circuit...seriously? An average 12th place finish...out of what, twenty-five drivers in IRL? Wasn't her only win in an exhibition race? At least Juan Pablo Montoya had a track record in Formula One before switching to Nascar. Juan Pablo had 30 podiums in just under one-hundred starts, about 29%. Danica has 6 podiums in 115 IRL races, 7%. And we see that Juan Pablo isn't doing all that great either.

Don't get me wrong, I have no issues with women in Nascar. Not the least bit. But having her take a spot from a WORTHY driver (man or woman) who may have had to work a hundred times as hard makes ZERO sense to me. There's very few opportunities in Nascar alone for ANYONE. Perhaps it's the marketing standpoint. Amazing what a woman can do in their underwear...See what happens next at blah blah blah.

DEBATE!
---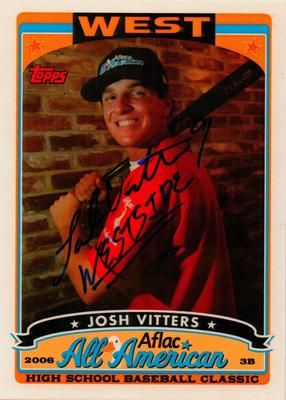 Wants: JOSH VITTERS, Matt Davidson, Peyton Manning, and Cubs.
10-26-2011, 02:52 PM
slufan83
Sr. Member


Posts: 5,263
Joined: Nov 2006
RE: Does Danica really deserve to be in Nascar?
I don't think it's a problem. Yea they over-market her, but they just want to bring more fans to the sport. Plus, it's not like she's going to be replacing anyone....Mark Martin is wanting to drive less and they are just going to split time next year. It's a good transition for her and a good transition for him into retiring. I'd rather see that than some of the low-budget teams who have guys who qualify only to park their cars for the whole race.
10-26-2011, 03:11 PM
RE: Does Danica really deserve to be in Nascar?
I agree about the start-and-park thing. That really bugs me.
Danica really isn't taking anyone's spot. JR Motorsports had a car without a driver for her to race. Next year she is replacing Josh Wise for all the races she didn't run in NNS this year, but it is rumored that a Cup team is wanting him to drive for them next year in the NSCS. If that happens, then he actually got a promotion.
Danica can race anywhere she wants b/c she has a sponser that will follow her there. I agree that it isn't fair to some of the other drivers, but money speaks louder than talent sometimes. Besides, I think she is actually getting the same amount of attention as Juan did when he switched to NASCAR. He was terrible his first year, but they always announced where he was on the track. One other thing. JPM went straight to the Cup Series. He didn't have to prove his ability to NACSAR's top folks. His stats proved it for him. Danica has had to prove she can drive in NASCAR by racing in the NNS part-time for 2 years. I do hope she does well. It would be good for her and NASCAR, as well as Stewart Hass Racing and JR Motorsports.
---
Always looking for: Ozzie Smith/Stan Musial/Lou Brock/STL Cardinals, NFL-CAR/GB/NE and NASCAR-Jimmie Johnson/Mark Martin

10-26-2011, 03:25 PM
RE: Does Danica really deserve to be in Nascar?
Got to agree with the other replies here - she brings ratings and fans to NASCAR, and is definitely not taking away a seat from a more deserving driver. There are NNS drivers doing worse than her.

Also, sponsorship is king in NASCAR (how do you think Paul Menard has a full time Cup ride - although he is doing much better now). Same with Brendan Gaughn in NNS - I think that she has just as much ability and right to drive there as Steven Wallace.

It's not too different than Jr in the Cup series - what has he done lately? He has been on par with guys like Jeff Burton but still demands huge sponsorships and has a huge following (we all know it came from his dad and not his racing skills) - I like Burton and Jr., but just using them as comparison.

I also think that Danica is the first woman since maybe Guthrie that actually is holding her own in one of the top series (Cobb, Crocker, Crissy Wallace, Copes haven't done as much).

As far as the coverage on TV, they are giving a lot of the viewers what they want (the ones that wouldn't have tuned in if she wasn't driving).


To the OP: I understand completely what you are saying, but just don't think that is really applicable in her case.

Ken
---
CURRENT NEEDS:
*2011 Topps Black Diamond Wrapper Redemptions (wants marked in ORG)
*All Carl Edwards Cards I don't have (wants marked in ORG)
*Marcus Thornton, Kevin Johnson (NBA)
*"Air Coryell" San Diego Chargers

10-29-2011, 12:48 PM
RE: Does Danica really deserve to be in Nascar?
I know someone who has to start and park just to come with enough money to run a couple full races. Part of my argument, really...
---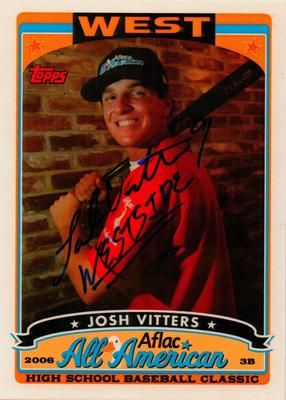 Wants: JOSH VITTERS, Matt Davidson, Peyton Manning, and Cubs.
User(s) browsing this thread: 1 Guest(s)