Share Thread:
10-26-2011, 01:05 PM
(This post was last modified: 10-26-2011 01:06 PM by Oddball.)
Oddball
Jr. Member


Posts: 421
Joined: Oct 2011
Artifacts Break
Hello all, as promised I cracked a box of Artifacts today and this is what I got. I am very happy with my pulls as this is my 1st box of artifacts this year and I wasn't impressed with last years product at all.
Guy Lafleur - Legends - 759/999
Erik Condra RC - 296/999
Stephane Da Costa RC - 550/999
Ryan Kesler - Stars- 813/999
I would like to know who this is!
I would like to know who this is also!
Tyler Seguin - 77/99
Marco Scandella - Autofacts
Mark Messier - Treasured Swatches - 40/135
Ennis/Vanek/Gerbe - Triple Tandems - 105/149
Any help & comments are appreciated.
Cheers,
JC
---
Tim Thomas Swatches - 013/125
Note* 10 images max, so I had to post this.
---
Always looking for:

Johnny Bower
John Tavares
John De Gray
Unscratched redemptions (low or high-end)
A&G Minis (Check my thread)
Non-sport (Prominent Cuts, Marvel, GPK, Vintage etc..)
Gaming (Pokemon, MTG, Yu-gi-oh, etc..)

Bucket: http://s1185.photobucket.com/albums/z342/staples29/
10-26-2011, 02:54 PM
RE: Artifacts Break
nICE MOOSE
---


STAN MIKITA CUP FOUNDATIONS
MATT SMABY CUP PRINTING PLATES

BUCKET LINK
10-26-2011, 03:26 PM
bonnev659
Sr. Member


Posts: 9,099
Joined: May 1997
RE: Artifacts Break
you did very well congrats

the auto rookies are /99 or something congrats
---
using tracking numbers (all US and some Can)
10-26-2011, 05:48 PM
jags16
Member


Posts: 835
Joined: Feb 2006
RE: Artifacts Break
Sweet Messier and Seguin! Gratz!
---
Collecting All Jaromir Jagr Cards
Jagr Collection; http://jags16.weebly.com
10-26-2011, 05:50 PM
RE: Artifacts Break
Very nice break. I would be happy with that break. I hope you got someone good for the Auto Rookie Redemption.
---
Collect Ray Bourque, Ryan Miller, Patrice Bergeron, Dougie Hamilton
10-26-2011, 08:20 PM
krmeister
New Member


Posts: 52
Joined: Apr 2011
RE: Artifacts Break
bruinsfan08 posted the rookie redemption checklist in the main hockey forum. XI is apparently Erik Gudbranson from Florida #d to 99
---
Set Builder but also looking for Paul Konerko, Mark Buehrle, Jonathan Toews, Patrick Kane, and Duncan Keith for my PC.
10-26-2011, 09:22 PM
RE: Artifacts Break
Is the Ennis/Vanek/Gerbe Triple JSY for trade? If so pm me.
---
Looking to trade for PATRICK KANE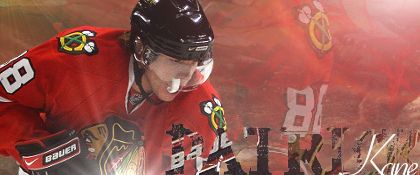 10-26-2011, 10:20 PM
Oddball
Jr. Member


Posts: 421
Joined: Oct 2011
RE: Artifacts Break
PM Sent
---
Always looking for:

Johnny Bower
John Tavares
John De Gray
Unscratched redemptions (low or high-end)
A&G Minis (Check my thread)
Non-sport (Prominent Cuts, Marvel, GPK, Vintage etc..)
Gaming (Pokemon, MTG, Yu-gi-oh, etc..)

Bucket: http://s1185.photobucket.com/albums/z342/staples29/
User(s) browsing this thread: 1 Guest(s)