12-11-2011, 10:42 PM (This post was last modified: 12-11-2011, 10:45 PM by ricky williams 34.)
RE: RW34's Jordan Shipley PC
(12-09-2011, 05:45 PM)

chads-cards Wrote: Very nice. I always love seeing new PC...and I understand balancing other PC's. I think I have around 6 different ones right now and helping a few other out with theres
Thanks C-C! I've been plugging away on these, along with my 20 other PC's and my friends PC's. LOL
(12-09-2011, 05:50 PM)

superynaldo Wrote: Once I get in my big pickup from this week, I will be posting ALL my Shipleys to date... I can't wait to show everyone how well I am already doing starting over... can't wait to see yours!!!
Yay! More Shipley!
(12-09-2011, 08:14 PM)

TRAVISTURNER Wrote: Nice RW34! Looks good!
Thanks Travis! Hoping to add a few more big ones soon!!
(12-09-2011, 08:57 PM)

nolan5000 Wrote: I love the #34 too, but it's because of Nolan Ryan. He is the ONLY player that I collect; I've solely collected him since the summer of 1990.

I really like your Jordan Shipley collection!! The Longhorns are my favorite college team. The Colt & Shipley booklet is just SICK!!
Thanks Nolan!! You know, the number 34 has been my favorite since I was a kid because of, you guessed it, Nolan Ryan!! He's a great competitor and I sure do miss him. I like that dual booklet too.
---
Here's the new stuff for now...
My version of the 2011 Shipley "rainbow". I was hoping to have another 34 by now, but...if you see any, let me know!! (the blue isn't the 34, it just came in a lot)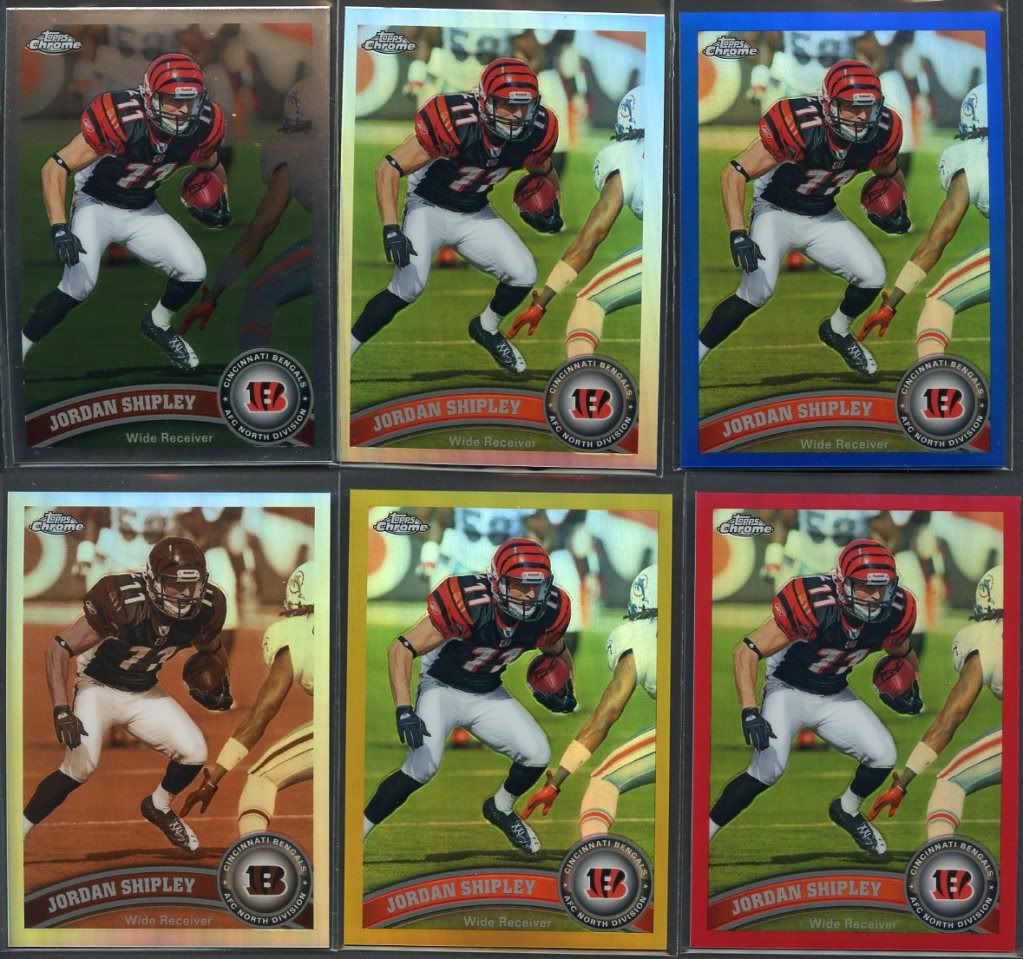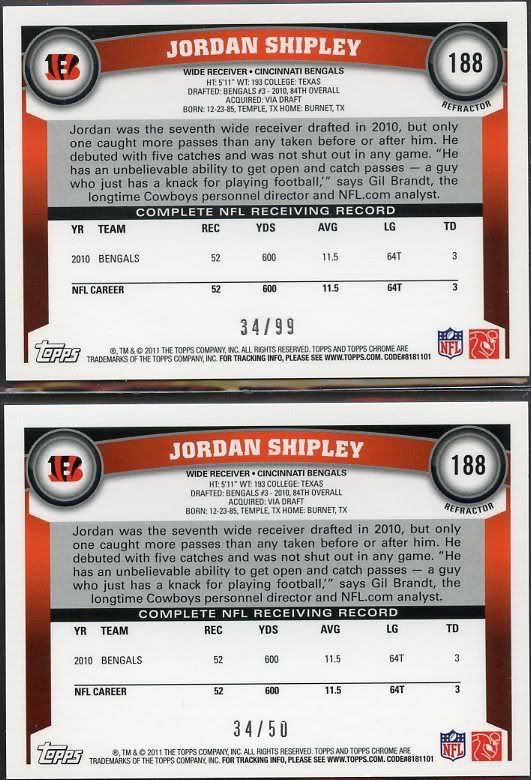 Another of these, because I could: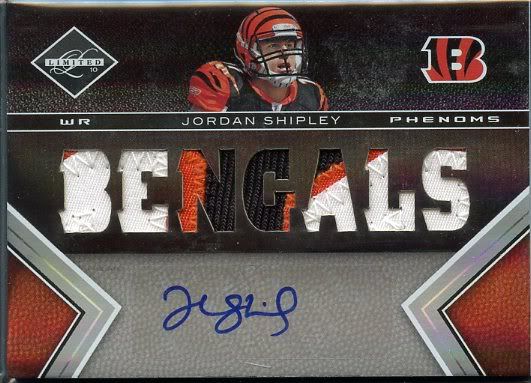 And then these:
Oh, and this one.
(which means my other booklet is available for sale/trade)
Hook'em!!
I like cards serial numbered 34/xx
Still working on 2009 Topps Magic Autos